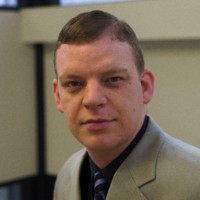 Will Hill
Senior Product Manager / Tax Professionals Advisory / Thomson Reuters
Will Hill serves as Senior Product Manager in the Tax Professionals Advisory segment of Thomson Reuters' Tax & Accounting business. Hill has been with Thomson Reuters since 2001.
Previously, he oversaw service development for the Training and Consulting Services group. Along with that, Hill was responsible for continuing to refine the strategy of client involvement for improving the client experience during implementation of new software as well as continued staff education.
His varied background with firms of all sizes and specialties provides a solid foundation for business process-oriented training and consulting. In 2006, Hill was recognized as the CSM Implementation Specialist of the Year. He was named to the CPA Practice Advisor magazine's 40 Under 40 list in both 2015 and 2018. At Thomson Reuters, Hill has developed many different educational classes and consulting offerings, and he is also a periodic blog contributor on the CS.ThomsonReuters.com website.
Hill holds an MBA with a concentration in Leadership Studies from Baker College and a B.A., majoring in both Business Administration and Economics, from Alma College.