Recent changes in the information industry have yielded more data and greater transparency about the physical assets at the foundation of world economies than ever before – details about planes, ships, mines, refineries, power plants and more. The challenge, and more importantly, the opportunity, is to harvest, consolidate and make sense of it all.
With the right blend of information and analytics, commodities market professionals now have an unmistakable opportunity to harness the power of this information in revolutionary ways that just weren't possible a few years ago.
There are primarily two forces at play: technology and regulation.
Advances in technology are not only rapidly creating new sources and increasing volumes of data, they are also enabling companies to process and analyze data more quickly and in new ways.
For example, companies working in information services can now algorithmically determine changes in production patterns based on data from electronic sensing technologies: Infrared cameras detect heat and enable the temperature to be calculated in oil refinery operations; sensors monitor magnetic and electrical fields to quantify electricity generation, transmission and consumption; and drones fly over oil storage facilities or water reservoirs to gauge levels – no longer the stuff of science fiction.
Regulation too has had a major impact on increasing information transparency, whether by direct intention or as a by-product. For example, 90 percent of the world's trade is conducted by ships crossing an ocean, traffic that is tracked as a result of the "Safety of Life at Sea" Regulation requirement for ships to carry automatic identification systems (AISs). These systems provide information about the ship, its course and speed to other ships and coastal authorities with a primary goal of reducing collisions.
As a result, significant networks of shore-based and satellite AIS receivers have emerged over the last decade. By leveraging the combination of AIS signals with sophisticated processing algorithms, we have yielded an unprecedented global view of vessel movements.
The revolution has come in meshing these two trends – radically changing what we are able to provide to our customers in commodities.
For example, predictions for China's crude oil imports prior to the release of official customs figures have traditionally been little more than educated guesses. That is no longer true. The Thomson Reuters Commodities Research and Forecasts team has been predicting Chinese crude oil imports with more than 90 percent accuracy for the last six months by monitoring the flow of crude oil across the world.
In April, when market consensus suggested falling imports due to a weakening Chinese economy, our analysts pinpointed a rise in exports destined for China and were able to link it to stockpiling at new strategic commercial storage facilities in Tianjin.
By collecting proprietary and other current data, cleaning and linking it together, we are able to provide insight into the impact of events hitting the supply chain. When six vital Houston oil tanker routes were shut following a collision in March, we were able to quickly list the 75 vessels caught up in the closure. Equally, when an 8.2 magnitude earthquake and series of aftershocks hit off the Chilean coast in April, our analysts monitored ports, vessels and mines and quickly determined that any impact on copper supplies from Chile would be negligible.
The combination of AIS vessel movement information, sophisticated analytical tools and Thomson Reuters analysts is giving market participants transparency on the physical supply chain where previously they had to rely on market intelligence from their broker. Global fleet movements by type, region and future directions can be generated in near real time to help customers position their fleets or reduce chartering costs. Likewise, tracking voyage origin, destinations and ETA can be aggregated to create forecasts on supply and demand. This information, as well as traffic at local congestion points, can also be used to monitor what else is going on in a particular market which can have an effect on prices further along the supply chain.
With the emergence of new data sources – particularly those that represent real-world production levels or supply disruption events – it is more essential than ever to be able to visualize data in a way that is innovative and intuitive. The Eikon Interactive Map provides a canvas on which representations of real- world physical items and events can be assembled in layers to build an aggregate picture of how data interrelates geospatially.
Recent enhancements have focused on giving market participants the tools to analyze, drill into or aggregate data sets to support trading decisions, to set alerts on news and events on individual assets, as well as the ability to add and display their own proprietary data. These all provide an unrivaled ability to track individual components in the supply chain and the analytics to generate the likely aggregate impact on price trends.
There is more transparency about the physical supply and demand for commodities and their flow across the world than ever before. The volume of data and diversity of sources are huge. So are the opportunities they create.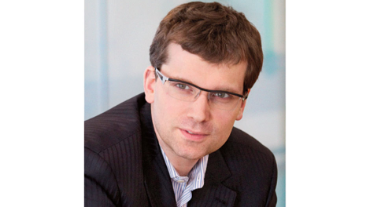 Stefan Reichenbach
As the Global Head of Commodities Research & Forecasts, Stefan Reichenbach leads a team of 115 analysts who are focused on tackling the plight of "infobesity" that has befallen most modern professionals.
Stefan joined Reuters in 2000. Prior to his current role Stefan held a number of senior roles including, most recently, Global Head of Strategy & Growth Initiatives for Commodities. Prior to this, Stefan ran the environmental markets division of Reuters for 3 years.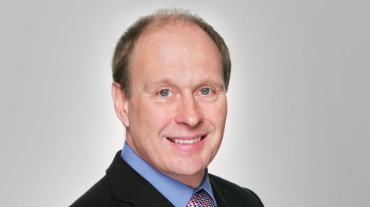 Leigh Henson
Leigh Henson is the Global Head of Energy in the Financial Division of Thomson Reuters. Previously, Leigh served as Director, Institutional Equities, responsible for development of equities transactions services globally and was a Director of Reuters Transaction Services Limited. Between 1995 and 2000, Leigh served as Equities Manager, Nordic.  Prior to 1995 Leigh worked on a number of global Contributions and Implementation projects within Reuters Development, Operations and Business groups.