Fighting financial crime
Financial crime is multi-faceted, multi-national and very often invisible, making it hard to identify, measure and combat. Its impact is felt in many ways.
The true cost of financial crime
We are committed to uncovering the true scale of the financial crime challenge, to raise awareness, and create the data and coalitions that will increase our ability to fight financial crime together. Join the conversation #FightFinancialCrime.
The Coalition Against Financial Crime
At Davos this year, the World Economic Forum, Thomson Reuters and Europol launched a coalition to improve awareness of the extent of financial crime, promote more effective information sharing and establish enhanced processes to share best practice.
The estimated aggregated loss of turnover from financial crime.
47 percent of our survey respondents have been a victim of financial crime in the past 12 months.
3.1 percent of annual turnover is spent combatting financial crime, representing an aggregate of $1.28 trillion for organizations surveyed.
World-Check Customer Risk Screener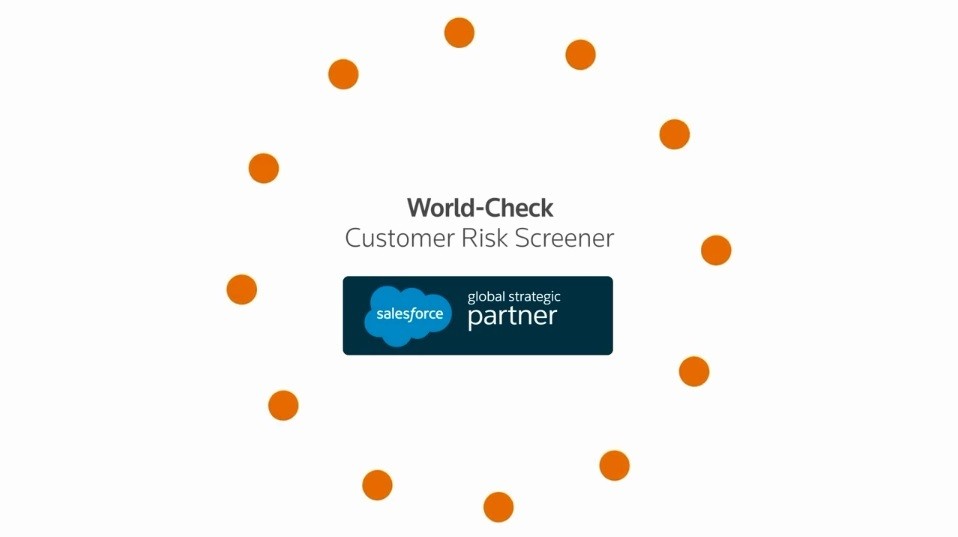 02:37
To help you comply with Know Your Customer, Anti-Money Laundering, and other screening regulations faster and more efficiently, we have created a screening app that provides an easy and intuitive way to connect your customer data within Salesforce with World-Check Risk Intelligence.

Watch the video to learn how you can simplify and accelerate your customer and third-party risk due diligence process with World-Check Customer Risk Screener.