Thomson Reuters
Our Story app
Designed for current and prospective Thomson Reuters employees, customers, investors, and more, the Our Story app provides a rich, interactive look inside Thomson Reuters.
The Our Story app gives you the tools to understand what our organization does and what we stand for. It showcases why "The Answer Company" is such a fitting description of who we are.
Featuring: Videos, interactive timelines, infographics, and more.
Major sections include: Who We Are, What We Do, Where We're Going, Remarkable Facts and Quick Links.
We are Thomson Reuters - The Answer Company. This is Our Story.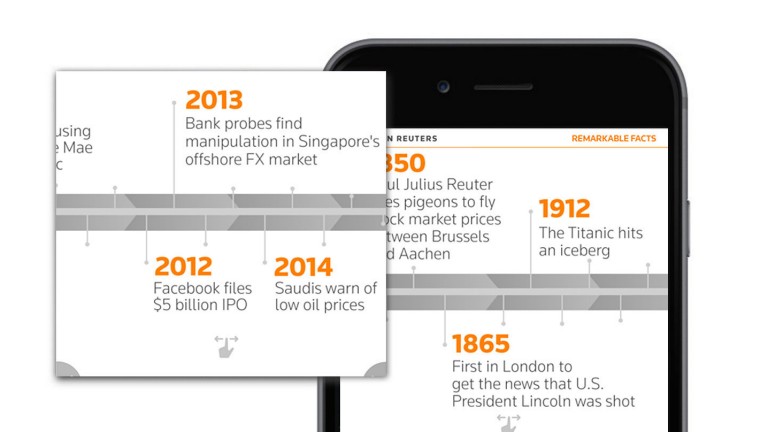 Get a brief look at the industries we serve via our major business units: Legal, Tax & Accounting, and Reuters.
See how our products and services work together in and across different industries to give our customers the trusted answers they need. Find out how our employees, our products and services, and our customers are changing the world for good.
Explore recent developments, trends, and current thought leadership in the industries we serve. Learn how we're working to help our customers manage new challenges and take advantage of new opportunities.