Working at Thomson Reuters

Working at
Thomson Reuters
Build a career without boundaries. Do work that matters, with the flexibility to pursue your passion wherever it leads. Bring your ambition to make a difference. We'll bring a world of opportunities.
Our products include highly specialized information-enabled software and tools for legal, tax, accounting and compliance professionals combined with the world's most global news service – Reuters. Our customers rely on us to deliver the intelligence, technology, and human expertise they need to find trusted answers that inform their most important decisions.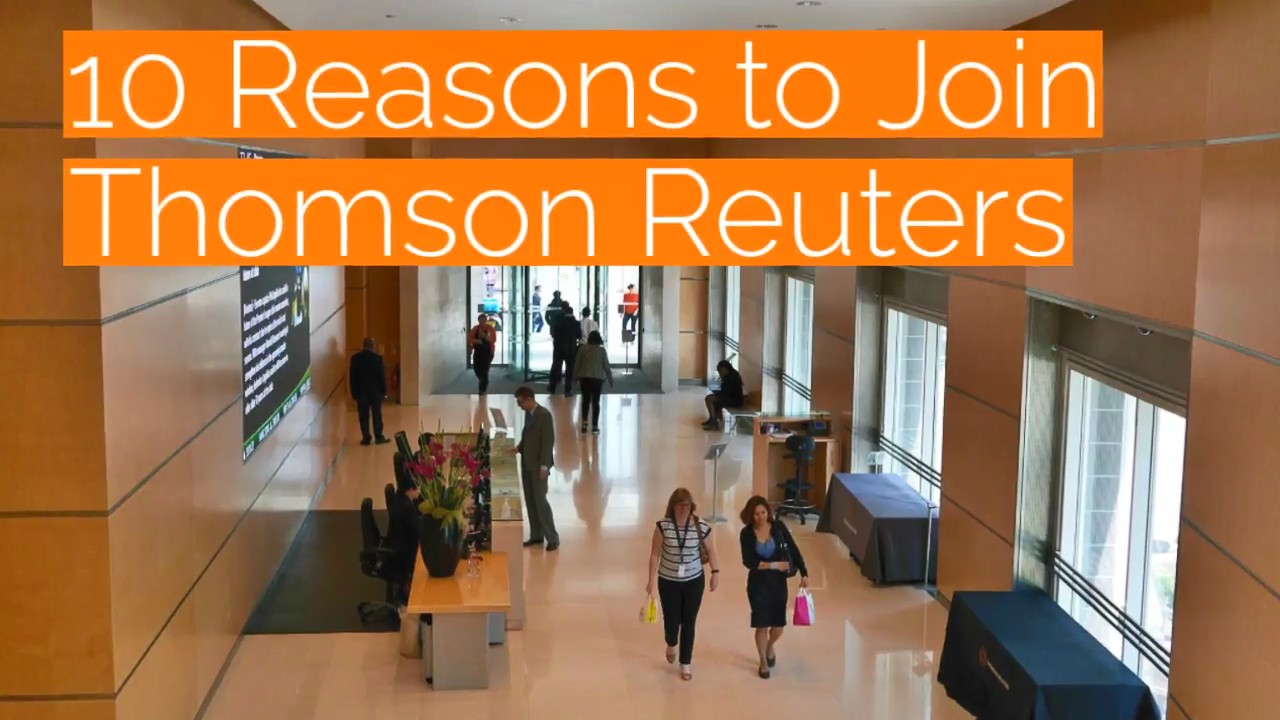 00:28
Are you considering applying for a position at Thomson Reuters? Here are 10 of our top reasons for why you will love working at our organization.
Our values are our foundation
1 billion

people worldwide read or see Reuters news each day

87%

of Fortune 100 firms use Thomson Reuters ONESOURCE
97%

of the 100 largest U.S. law firms use our legal information products including Westlaw, Practical Law, and Practical Content Law

Top 100

100 of the top 100 accounting firms and 99 of the Fortune 100 use Thomson Reuters Checkpoint
120,000

legal professionals have provided pro bono support to over 4,700 projects worldwide since 2010 through TrustLaw

100%

score on Human Rights Campaign's Corporate Equality Index
30%

decline in year-over-year GHG emissions per 1,000 square feet

136,000

volunteer hours logged by employees
Where we work
Thomson Reuters has more than 25,000 employees in hundreds of locations worldwide. Click on a region to see different Thomson Reuters offices around the globe.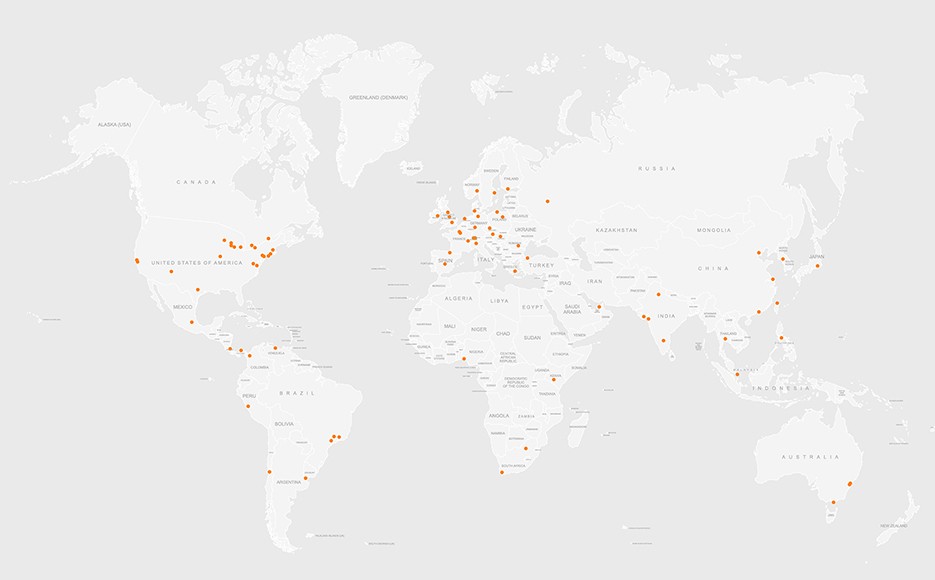 Learning and development opportunities
At Thomson Reuters, our greatest asset is our people. Our success relies on each of us being at our best – for ourselves, our teams and our customers. You bring your passion, talents and skills and we'll provide the opportunities to grow and refine them. Together, we can serve our customers, impact our world, grow our business and help each other be at our best.
Meet some of our people

We believe strength is derived from the talents, ideas, and experiences of our people. We know that an inclusive workplace where all employees are valued and have the opportunity to reach their full potential is also a successful one. Providing our employees with tools and support to give back to causes important to them is a core belief.
Lisa Courtney

Senior Manager Business Operations

"My favorite thing about Thomas Reuters is the opportunities. No matter where I was in my career or my personal life, I have always felt like there's been an opportunity based on where I want to be."

Hiroko Bretz

Senior Software Engineer

"The company supports working parents in many different ways, including flexible work hours and backup childcare in case my primary care fails."

Andrew Strzesynski

Account Manager

"I love that we have multiple business resource groups at Thomson Reuters. Whether it's the Pride at Work Network or Women at TR, there's so many different things you can be a part of here that will make you feel accepted and welcome."

Kent Williams

Team Leader

"I feel incredibly lucky to work with such a dynamic team. I'm working with people and helping them to grow and be successful in their careers and that is extremely rewarding to me."
The diversity of our talents, ideas and experiences is our true strength. That's why we foster an inclusive workplace where all employees are valued and have the opportunity to reach their full potential.
To drive innovation and deliver competitive advantage, we embrace diversity of thought, style, experience, culture, race, color, gender, national origin, religion, gender identity and expression, sexual orientation, disability, age, marital status. citizen status and veteran status.
In March 2017, our CEO Jim Smith announced a commitment to reaching a minimum of 40% female representation in senior leadership roles, globally, by 2020.
At Thomson Reuters, access to justice and transparency are at the heart of everything we do.
We help to create the backbone of legal and tax systems, providing accurate information that supports objective and fair outcomes. We are a free press that seeks to inform and empower people around the world, sharing our skills and knowledge to support journalism's sustainable future. We partner with our employees, customers, and trusted partners to create opportunities for innovation, community investment, volunteer impact, and sustainable corporate citizenship.
Today, the Thomson Reuters Foundation's TrustLaw program is the world's largest broker of free legal services to NGOs and social enterprises, and has organized $125 million of free legal assistance to organizations around the world.

Through our products, we modernize state courts' records systems, providing citizens greater access to justice.
Learn more about our social impact.
Over the past eight years, Thomson Reuters has consistently reduced its carbon footprint by streamlining its processes, systems, and locations. In addition to this, the company expects to:

Offset 100% of Thomson Reuters' greenhouse gas emissions by 2019 and support carbon mitigation projects around the world;
Source renewable energy for 100% of its global energy needs by 2020; and,
Set science-based carbon reduction targets which will be audited externally to ensure international standards are being met.