Thomson Reuters Founders Share Company Directors
The Trustees are experienced and eminent people chosen from diverse arenas in  politics, diplomacy, media, public service, and business. They are selected by a Nomination Committee and proposed to the Board of the Founders Share Company for appointment. 
The number of Trustees must be at least fourteen and not more than eighteen. There are a minimum of two meetings per year. The Trustees receive reports on Thomson Reuters activities on the different fields in which it operates (including Reuters news) and meet with representatives of senior management regularly at Board meetings and site visits. The Trustees also have access to the Thomson Reuters Board and editor-in-chief of Reuters news as necessary. Through the Chairman, regular contact is maintained with Thomson Reuters. The relationship is one of trust and confidence. Below is a list of the current Trustees.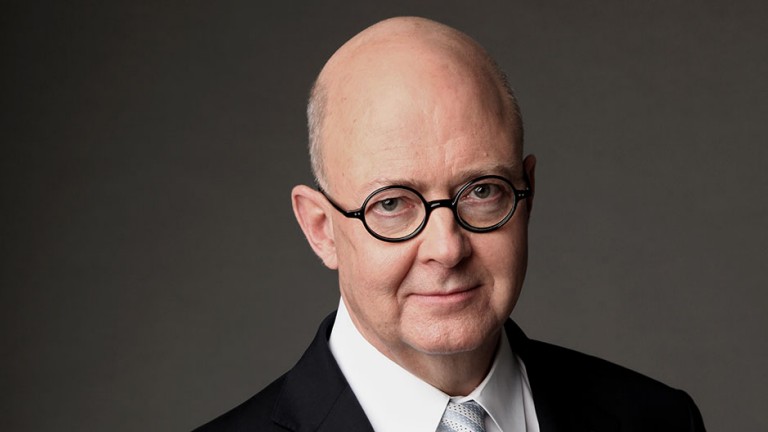 Kim Williams has had a long involvement in the arts, entertainment, and media industries in Australia and internationally. 
In addition to his role as chair of the Thomson Reuters Founders Share Company he is currently chair of The Copyright Agency (which manages copyright payments under the Australian Copyright Act to authors, publishers, and visual artists); The Cranlana Programme (which conducts programs to cultivate wisdom in leadership); and Co-chair of the State Library of NSW Foundation. He is a current board member of Myer Family Investments, Executive Channel International, the University of Western Sydney Foundation, Australian Schools Plus, and a Commissioner of the Australian Football League. 

Kim has previously held numerous Board Chair positions including at the Australian Film Finance Corporation, the Sydney Symphony Orchestra, Musica Viva Australia, and the Sydney Opera House Trust.

Kim has held various executive leadership positions since the 1970s, including as chief executive at each of News Corp Australia, FOXTEL, Fox Studios Australia, the Australian Film Commission, Southern Star Entertainment, and Musica Viva Australia. Mr. Williams was the chief executive of the subscription broadcaster FOXTEL for the decade up until November 2011. At FOXTEL he pioneered many of the major digital broadcast innovations in Australia and received the 2012 Lifetime Achievement Award from the Australian Subscription Television Association (ASTRA) for his diverse contributions.

He was appointed as a member in the Order of Australia in June 2006 for his services to the arts and public policy formulation in the film and television industries. His first book, Rules of Engagement, was published by Melbourne University Press in 2014.

Director-General of the World Trade Organization (2005-2013)
From September 2005 to August 2013, Pascal Lamy served for two consecutive terms as Director-General of the World Trade Organization (WTO). A committed European and member of the French Socialist party, he was Chief of Staff for the President of the European Commission, Jacques Delors, from 1985 to 1994. He then joined the Credit Lyonnais as CEO until 1999, before returning to Brussels as European Trade Commissioner until 2004. Mr. Lamy holds degrees from HEC School of Management, the Institut d'Etudes Politiques (IEP) and the Ecole Nationale d'Administration (ENA).
Pascal Lamy was appointed, in 2015, interministerial delegate for the preparation of the French candidature for the Universal Exhibition 2025, and in 2016 President of the French Committee of the Pacific Economic Cooperation Council (PECC) and chair of the European group of experts in charge of evaluating the impact of EU research funding. He shares his other activities between the Jacques Delors Institute (President emeritus), and various mandates or missions related to international affairs. He is also President of the Board of Directors of the Musiciens du Louvre  (Orchestra of Marc Minkowski), member of the Board of Directors of the Fondation nationale des Sciences politiques, the Mo Ibrahim Foundation, the Thomson Reuters Founders Share Company, Transparency International France and the Center on Regulation in Europe (CERRE), special advisor of TradeMarkEastAfrica (TMEA) and of the World Trade Board, member of the Advisory Board of Transparency International, the Oxford Martin School, of UNITAID, of the Friedland Institute and affiliate Professor at HEC. He is currently also member of the Global Future Council on regional Governance at the World Economic Forum.
Pascal Lamy is author of various books and reports on global governance, Europe and international trade. His latest publications are:  Oxford Martin Commission: "Now for the Long Term"  (2013); "The Geneva Consensus (Cambridge University Press, 2013); "Quand la France s'éveillera" (Odile Jacob, 2014), "Où va le monde?" (Odile Jacob, 2017).
Pascal Lamy also lectures to the benefit of Institut Jacques Delors or other non-profit organisations on issues related to globalisation, global governance, international trade, international economics, regional integration, European and French issues.
In a recent poll casted by the British magazine Prospect (April 2014), Pascal Lamy is in the top 50 of the world's leading thinkers. He is also ranked among the 100 most influential thinkers of the "Thought leader Map 2015" published by the Gottlieb Duttweiler Institute.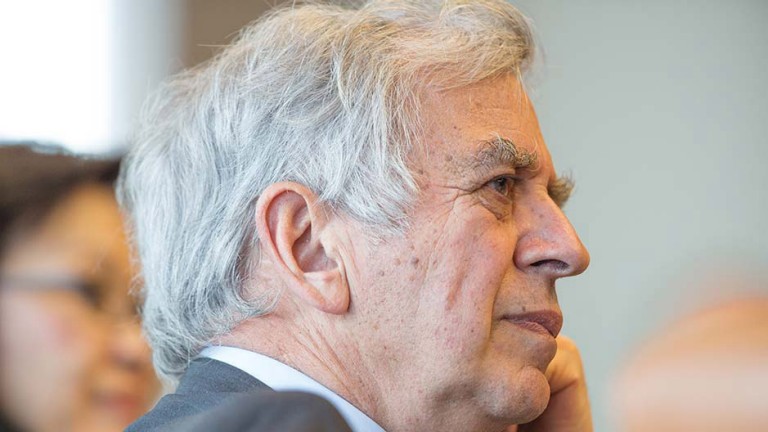 Dr. Naumann has been the editor of the monthly political magazine Cicero in Berlin since 2010; as of September 2012, he will be founding president of the Barenboim-Said-Academy in Berlin, which will train students from Israel, Palestine and the neighboring states in musical studies from 2015 on.
Dr. Naumann graduated with a Ph.D. in political science from Munich University in 1969 and continued his studies as a Florey scholar at Queen's College, Oxford.
Dr. Naumann worked as foreign editor for Der Spiegel, a German weekly magazine, which is one of Europe's largest publications of its kind. In 1985 Dr Naumann became publisher of the publishing house Rowohlt Verlag.
In 1994 he went to work in New York where he founded, and was CEO, of Metropolitan Books and then Henry Holt, Inc.
Between 1998 and 2001, Dr Naumann served as the first Secretary for Culture and Media in the German Government. He then became editor and publisher of DIE ZEIT, the leading German weekly newspaper.
From 2004 until 2007, Dr Naumann hosted a German political television talk show, "Talk im Palais".
Dr. Naumann was the Social Democratic Party's candidate for mayor of Hamburg in 2007. He took a seat in the Hamburg parliament directly after the February 2008 elections and resigned from his seat with effect from 15 June 2008 to return to his former occupation as publisher of DIE ZEIT.
Dr. Naumann has published a number of books on academic issues, including "Structural Changes of Heroism: From Sacred to Profane" and political affairs, including a book on California.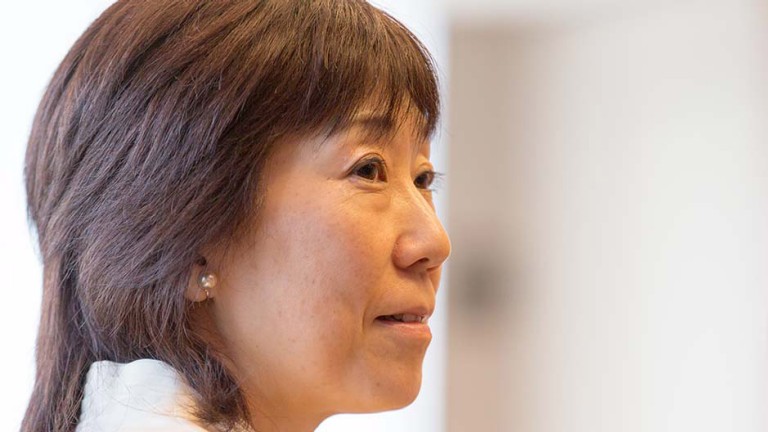 Yuko Kawamoto is a professor at Waseda University. She currently works as independent director to Mitsubishi UFJ Financial Group where she is chairperson of risk committee. She is also an independent audit & supervisory board member of Tokyo Marine Holdings.
She has significant expertise in macro-economic and governance issues and has served on a number of Japanese government committees. Recently she has been appointed as Member of Public Safety Commission, supervisor of National Police Agency. In the past, for the administration of Prime Minister Koizumi, she joined a committee mandated to lead its major privatization project, as well as worked as advisor to Financial Services Minister. Other major appointments include; member for pension reform group in the first Abe Cabinet; member of the committee under Council on Economic and Fiscal Policy.
In the past, she served as independent director to Osaka & Japan Exchange (2004-2014),Risona Bank (2006-2011), Monex Securities (2006-2013), Yamaha Motor (2009-2013) and Ito-chu trading company (2011-2013).
Yuko started her career at Bank of Tokyo, and in 1988 joined McKinsey & Company in Tokyo, engaged in consulting services for a wide range of organizations. She became Senior Expert in 2001, after spending four years in Paris office.
Yuko is an active writer on Japan's financial sector and overall economy. She was a columnist of Nikkei (2004-2012) and Toyo Keizai (2004-2014).
Yuko holds a BA degree in social psychology from University of Tokyo, and a Master degree in development economics from Oxford University (St. John's College).
Pedro Malan has been the Chairman of the International Advisory Board of Itaú Unibanco Holding in Brazil since 2009.
He served as Executive Director of the World Bank from 1986 to 1990 and from 1992 to 1993. He was Chief Negotiator for External Debt Issues of the Ministry of Finance of Brazil from 1991 to 1993.
Mr. Malan was President of the Brazilian Central Bank from September 1993 to December 1994. He was also one of the architects of the Plano Real, a set of measures taken to stabilize the Brazilian economy in 1994.
Mr. Malan served as Minister of Finance for Brazil from January 1995 to December 2002 during the eight years of President Fernando Henrique Cardoso's Administration when the stabilization program became consolidated.
Mr. Malan was Chairman of the Board of Directors of the Unibanco bank from 2004 to 2008. He currently serves on the boards of a number of other companies, and has been one of the Trustees of the IFRS Foundation since 2008.
Mr. Malan studied electrical engineering at the Pontifícia Universidade Católica do Rio de Janeiro and also graduated with a Ph.D. in economics from University of California at Berkeley in 1973.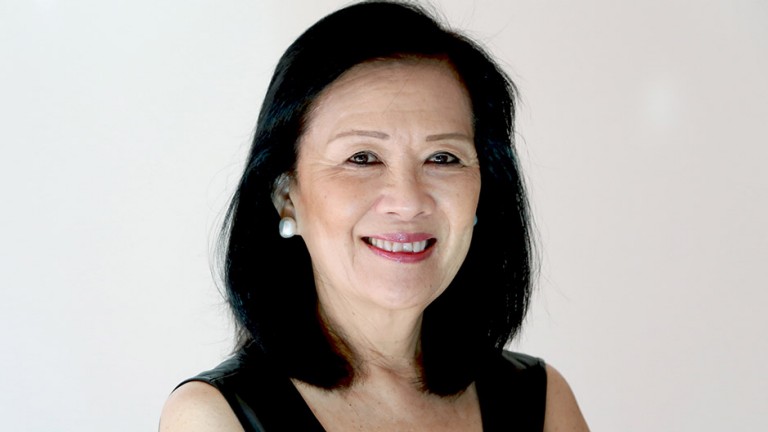 Founder and President of Asia Pacific Properties Mobility (APPM), Beverly Sunn is one of the first American female entrepreneurs to establish a relocation and real estate firm in this region. Founded in Hong Kong in 1985, APPM serves a client base of Fortune 500 companies and specializes in establishing real estate strategies and mobility programs in the APAC region, with a particular focus on China. A pioneer of the relocation industry in Asia, Sunn expanded the APPM real estate & relocation model into China as one of the first international entrants as a wholly owned foreign enterprise (WOFE) in China in 1995. Today, APPM has offices in Shanghai, Beijing and Guangzhou.
Sunn's professional career spans more than 30 years in the U.S., Hong Kong and China. Besides working on international business development and program strategy, she serves on the International Advisory Council of the Chicago-based Leading Real Estate Companies of the World. She has served a three year term on the Board of Directors of WERC, the relocation industry's leading association, headquartered in Washington D.C. Beverly is also often asked to participate as a speaker and panel member at international conferences.
In Hong Kong, she is actively involved in civic life. She is a former president of The American Club Hong Kong (the first woman to occupy the post in the club's 85-year history), a past chairperson of the Ladies' Committee of the Hong Kong Philharmonic Society and former board member of the Hong Kong chapter of the International Women's Forum (IWF). She is a founding member of the 'Women of Influence' conference in the Hong Kong business community now in its 13th year of sponsorship by the American Chamber of Commerce.
In Shanghai, Beverly is a Founding Member and Chairperson of the Friends Committee of Shanghai Symphony Orchestra.
Born and raised in the U.S., Beverly holds a B.A. and a M.S. from Boston University.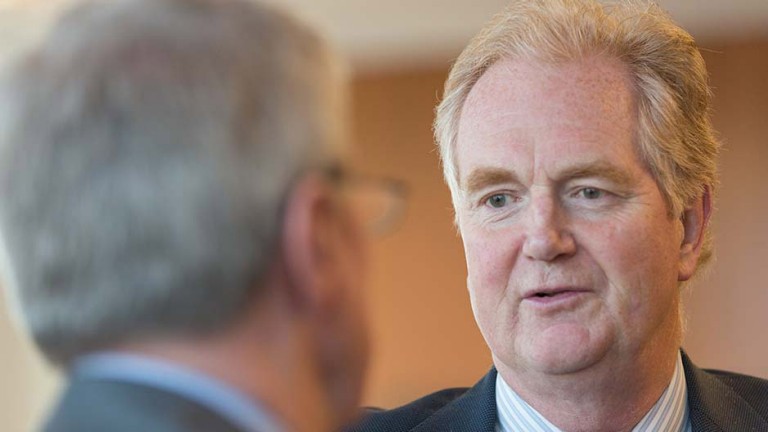 Steven Turnbull practiced as a lawyer in the City of London for over 30 years, specializing in public and private M&A, equity offerings and corporate advisory work. He retired in 2013, after spending 5 years with Shepherd and Wedderburn. Prior to that, he was a partner at Linklaters from 1985 to 2008. In addition to his client-facing role, Mr. Turnbull was responsible for legal information and knowledge management at both firms, having been involved in this field for over 20 years. He sat on the Company Law Committee of The Law Society of England and Wales from 2003 to 2012.
Mr. Turnbull was a Trustee and Director of Juvenile Diabetes Research Foundation (JDRF), the UK affiliate of the US-based Type 1 diabetes charity JDRF International from 2011 to 2017. He was a Trustee and Director of international youth volunteering charity Lattitude Global Volunteering from 2005 until 2014. He was appointed a director of Press Association Pension Fund Trustee Limited in 2015.
Mr. Turnbull was educated at Oxford University (BA Modern History and Modern Languages).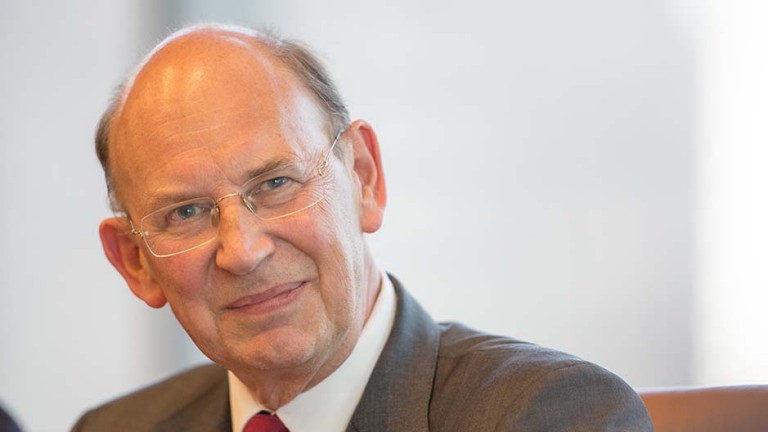 Lord Jay of Ewelme completed his education at Oxford and London Universities after serving as a volunteer teacher in Zambia.
He joined the Ministry of Overseas Development in 1969, serving in London and on secondments to the World Bank in Washington and the British High Commission in New Delhi.
He joined the British Diplomatic Service in 1981, serving in the Foreign and Commonwealth Office and the Cabinet Office in London, and was British Ambassador to Paris from 1996 to 2001.
From 2002 to 2006 he was Permanent Under Secretary at the FCO, and the Personal Representative (Sherpa) to the Prime Minister (Tony Blair) for the G8 Summits at Gleneagles and St Petersburg in 2005 and 2006.
In 2006 he was nominated as an Independent member of the House of Lords, and has since served on a number of select committees of the House of Lords and joint committees of the Houses of Commons and Lords. He was Chairman of the House of Lords Appointments Commission from 2006 to 2013.
Lord Jay of Ewelme is a non-executive director of Associated British Foods ( 2006-), Candover PLC (2008-), Valeo SA ( 2007- ) and EDF ( 2009-). He was a non-executive director of Credit Agricole from 2008 to 2012. He chaired the international medical aid charity Merlin from 2007 to 2013, is a Vice- Chairman of Business for New Europe, a member of the British Library Advisory Council and a patron of Fair Trials International. He is an Honorary Fellow of Magdalen College, Oxford, and a member of the College's Development Committee.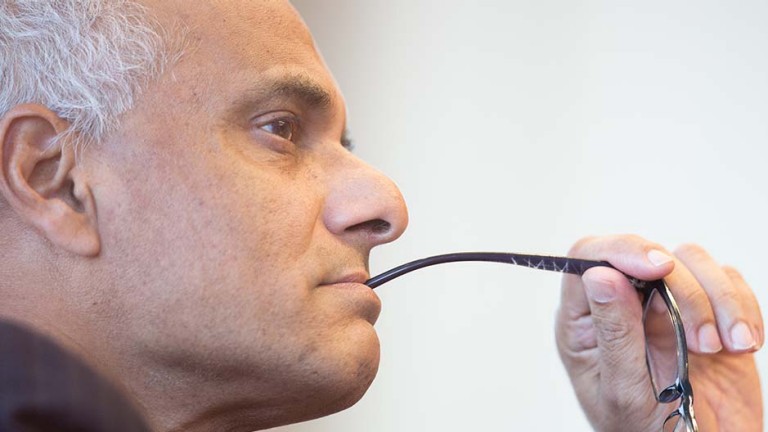 Vikram Singh Mehta is chairman of Brookings India. From the early 1990s and until recently, he was chairman of the Shell Group of Companies in India.
Mehta's career began with the Indian Administrative Service (IAS) of the Government of India in 1978. He resigned that position in 1980 and joined Philips Petroleum in London as their Senior Economist. He was with Philips Petroleum for 4 years in London and at their headquarters in Bartlesville, Oklahoma, USA.
In 1984 he returned to India to join the Public Sector Oil Company "Oil India Limited" as its advisor (Strategic Planning). He resigned from Oil India in 1988 and joined Shell International in London.
In 1991, he was posted to Egypt as the managing director for Shell Markets and Chemicals, Egypt. In 1994, he returned to India as the chairman of the Shell Group in India.
Mehta is a member of the National Council of the Confederation of Indian Industry (CII) and Chairman of its hydrocarbons committee. He was the chairman of the Board of Trustees of the Youth Award for India (earlier the Duke of Edinburgh's Award program). He serves on the boards of Colgate Palmolive India Limited, Mahindra & Mahindra, and Vodaphone India Ltd, as well as Larsen & Toubro. Mehta is also on the Board of Governors of the Pandit Deendayal Petroleum University in Gujarat, India and a member of the Board of Overseers of the Fletcher School of Law & Diplomacy, Tufts University.
Since May 2012, he has been a member of the Board of Trustees of Mahindra & Mahindra.
He writes a column for the Indian Express and regularly appears on news shows in India.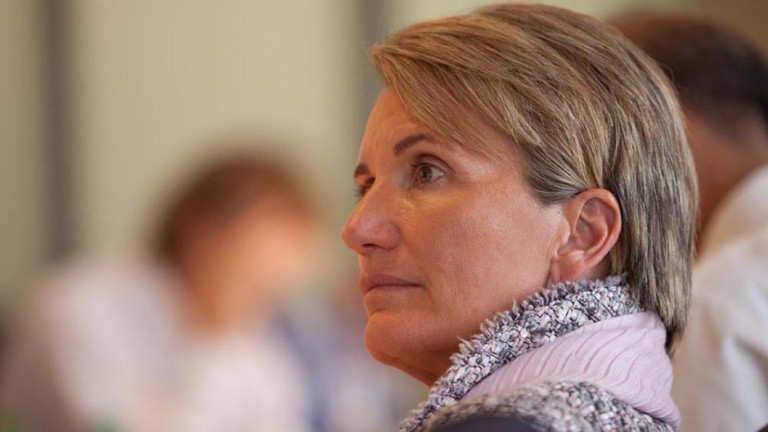 Lawton joined the board of Reuters in 2004 and continued to serve as a Thomson Reuters director from 2008 until May 2014. She also served as Secretary (CEO) of the Royal Academy of Arts in London from 2002 to 2005. Prior to that, she was an investment banker with Goldman Sachs & Co., where she became a partner in 1994 and a managing director in 1996. She is a director of several not-for-profit organizations, in addition to CIENA Corporation, The Carlyle Group and The Progressive Corporation.
Lawton has a bachelor's degree from Brown University and an MBA from the University of Virginia.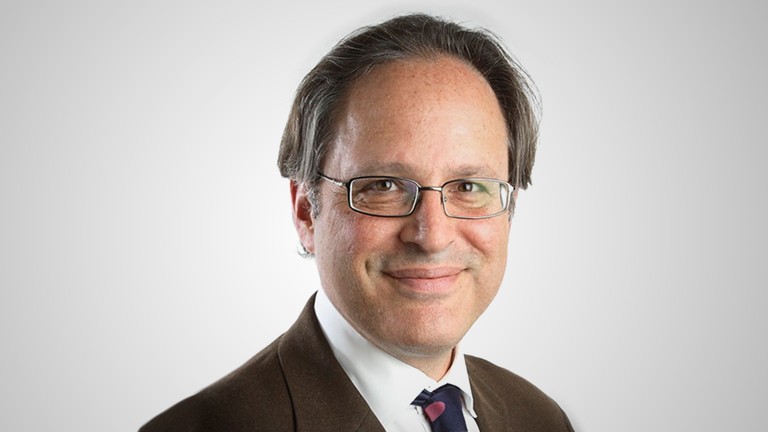 Nicholas Lemann was born, raised and educated in New Orleans. He began his journalism career as a 17-year-old writer for an alternative weekly newspaper there, the Vieux Carre Courier. He graduated magna cum laude from Harvard College in 1976, where he concentrated in American history and literature and was president of the Harvard Crimson. After graduation, he worked at the Washington Monthly, as an associate editor and then managing editor; at Texas Monthly, as an associate editor and then executive editor; at The Washington Post, as a member of the national staff; at The Atlantic Monthly, as national correspondent; and at The New Yorker, as staff writer and then Washington correspondent.
On September 1, 2003, he became dean of the Graduate School of Journalism at Columbia University, at the end of a process of re-examination of the school's mission conducted by a national task force convened by the university's president, Lee C. Bollinger. During Lemann's time as dean, the Journalism School launched and completed its first capital fundraising campaign, added 20 members to its full-time faculty, built a student center, started its first new professional degree program since the 1930s, and launched significant new initiatives in investigative reporting, digital journalism, executive leadership for news organizations, and other areas. He stepped down as dean in 2013, following two five-year terms.
Lemann continues to contribute to The New Yorker as a staff writer. He has published five books, most recently "Redemption: The Last Battle of the Civil War" (2006); "The Big Test: The Secret History of the American Meritocracy" (1999), which helped lead to a major reform of the SAT; and "The Promised Land: The Great Black Migration and How It Changed America" (1991), which won several book prizes. He has written widely for such publications as The New York Times, The New York Review of Books, The New Republic, and Slate; worked in documentary television with Blackside, Inc., "FRONTLINE," the Discovery Channel, and the BBC; and lectured at many universities.
Lemann serves on the boards of directors of the Authors Guild, the National Academy of Sciences' Division of Behavioral and Social Sciences and Education, and the Academy of Political Science, and is a member of the New York Institute for the Humanities. He was named a fellow of the American Academy of Arts and Sciences in April, 2010.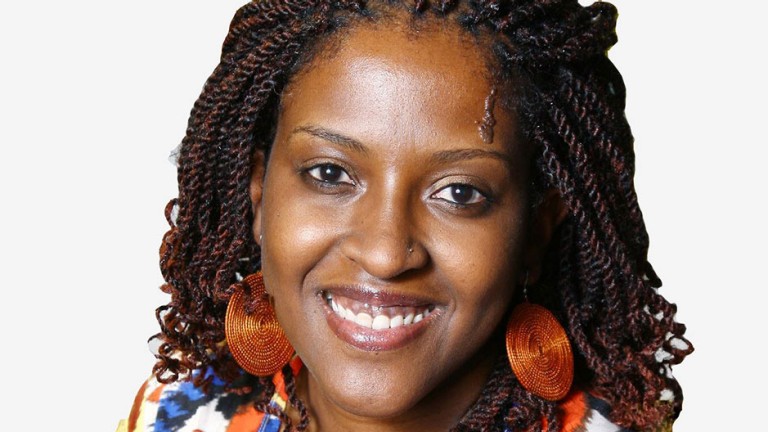 Ory Okolloh is currently a director of investments at Omidyar Network Africa, a philanthropic investment firm. Prior to joining Omidyar Network, Ory was Google's policy manager for sub-Saharan Africa. She was responsible for managing government relations and driving the implementation of policies that increased Internet access and supported the growth of local online content. Previously, Ory was at the forefront of developing technology innovation as a founding member of Ushahidi. She served as the organization's executive director from inception until December 2010. Ory is also the co-founder of Mzalendo, a website that tracks the performance of Kenyan Members of Parliament. In the past she has worked as a lawyer at the Department of Institutional Integrity at the World Bank, Covington and Burling and the Kenya National Human Rights Commission.
She serves as a member of the World Bank's Council of Eminent persons, and an advisory board member of Amnesty International, East Africa, the Conversation Africa and the Committee to Protect Journalists. She is also a member of the Tony Elumelu Entrepreneurship Program selection committee and a member of the Aspen Global Leadership Network.
Ory earned a J.D. from Harvard Law School and graduated summa cum laude with a bachelor's degree in political science from the University of Pittsburgh. She was previously a Chayes Fellow at the World Bank's Department of Institutional Integrity. In 2010, Ory was named one of the top 100 Global Thinkers by Foreign Policy Magazine and in 2011 Ory was named a Young Global Leader by the World Economic Forum, and one of Africa's most Powerful Women by Forbes Magazine. In 2014 she was named Time 100's most influential people in the world.
She is a native of Kenya and currently lives in Nairobi with her husband and 3 children.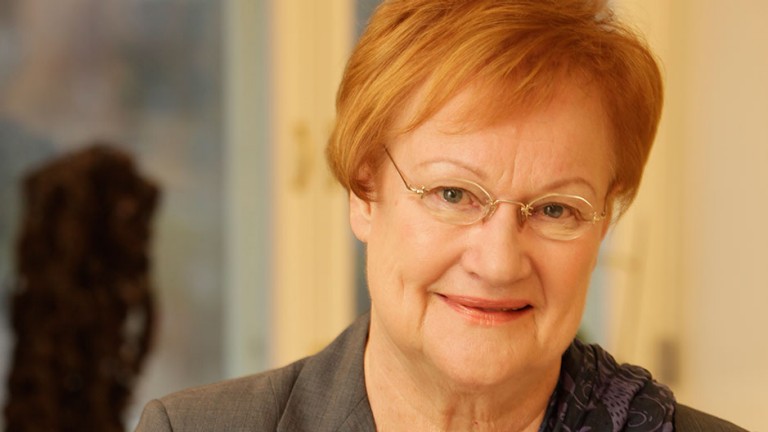 Tarja Halonen served two terms as President of Finland from 2000-2012. During her presidency, she was co-chair of the United Nations Millennium Summit, co-chair of the Commission on the Social Dimension of Globalization, co-chair of the UN High-Level Panel on Global Sustainability and Chair of the Council of Women Leaders.
Prior to her election, she served as Minister of Social Affairs and Health, Minister of Justice, and Minister of Foreign Affairs. Over her political career, which began in 1974, President Halonen has paid close attention to issues of human rights, democracy and civil society. Issues concerning social justice and promotion of gender equality have been central themes.
President Halonen has also been heavily involved in non-governmental organizations and trade unions, and was considered as a candidate for the United Nations Secretary-General position. After her exit from office, the TH Global Sustainability Foundation was established in 2012 to promote the work of President Halonen in the field of Sustainable Development.
She continues to work closely with the UN and several NGOs. Among other duties she is currently Co-Chair of the Health and Human Rights working group established by the WHO and the UN OHCHR, alternate Co-Chair of the Every Woman Every Child Movement's Steering Group, member of the Leadership Council of the Sustainable Development Solutions Network and a member of the US Council on Foreign Relations Global Board of Advisors.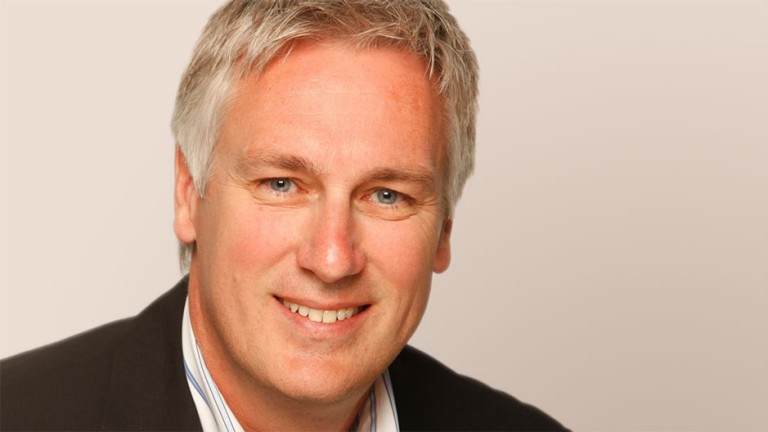 Ron Close has led a distinguished career as a senior executive at several companies, from smaller start-ups to large corporations.
Most recently, he served as the CEO of Pelmorex Media (The Weather Network). He was also Executive Entrepreneur-in-Residence at The Ivey School of Business and at MaRS Discovery District. He has been a director on several boards including Pelmorex, The Globe and Mail, Canada Media Fund, CTVglobemedia, and MaRS Innovation. He currently serves as a director of Maple Leaf Foods, MaRS Discovery District, and works in the FinTech sector as Managing Director of Portag3 Ventures.
Mr. Close holds an HBA degree from the Ivey School of Business. He is past-Chairman of the Ivey Entrepreneurship Council , Ability Online, the Toronto Chapter of Young Presidents Organization (YPO), and is a current member of World Presidents Organization (WPO).
Baroness Neville-Rolfe DBE CMG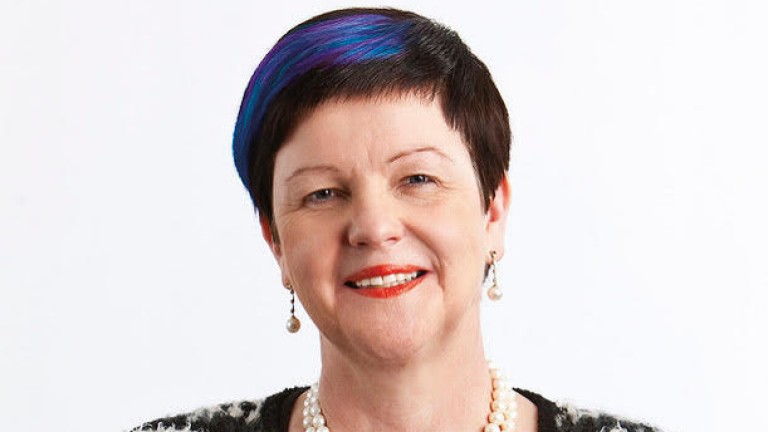 Baroness Neville-Rolfe (Lucy) is a Conservative member of the UK House of Lords (2013-to date), a former minister (2014-17), business woman (1997-2013) and senior civil servant (pre -1997). Lucy's main career was at Tesco plc from 1997 to the beginning of 2013 - a successful period for the company - serving on the company's main board from 2006-2013.
Lucy was UK Minister for Intellectual Property from 2014-2016, while also serving as Lords Minister for the Business and Culture departments. She represented the UK in the Competitiveness Council and overseas, notably on the development of the Digital Single Market. From June 2016 to the beginning of 2017 she was a Minister of State in the Business department leading on energy and then (Jan-June 2017) at HM Treasury where her responsibilities included Brexit for financial services and infrastructure.
Before becoming a Minister, Lucy was a non-executive director of ITV, PwC, 2 Sisters (a large private food company), Metro AG and was also the President in Brussels of EuroCommerce, the EU wide wholesale and retail organization.
Before Tesco Lucy served in the Prime Minister's Policy Unit in 10, Downing St from 1992-94 and in the Cabinet Office as Head of the Deregulation Unit from 1995-7. She spent her earlier career in the Agriculture ministry.
Lucy is currently a non-executive director of Capita plc and Secure Trust Bank plc, Chairman of Assured Food Standards (Red Tractor), a Governor of the London Business School and an honorary fellow of her old college, Somerville College, Oxford.
She sits on the House of Lords EU Committee and its Financial Services Sub-Committee.
Lucy has been honoured by HM the Queen for services to the Foreign and Commonwealth Office (CMG 2005) and for services to business and the voluntary sector (DBE 2012).
Lucy is married with 4 sons.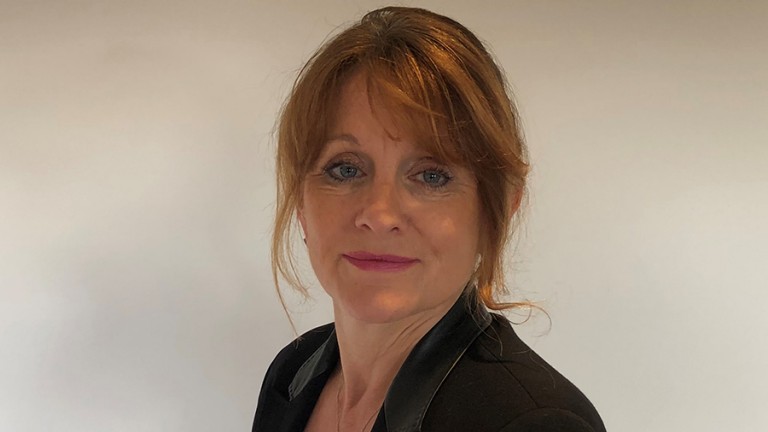 Linda Robinson has had a long career in the financial services industry spanning 30 years at Fidelity International. She held a number of senior roles including Chief Risk Officer and Head of Fund Accounting and Investment Services Operations for UK and Continental Europe. She was a Director of Fidelity Investments Services Ltd and a Pension Trustee for the FIL UK Pension Plan.  In addition to these business responsibilities she was also the chair of the company's Kent Corporate Fund Raising Committee. 
Linda embarked on a non-executive career in 2018 and is currently a Pension Trustee for the PA Pension Fund, a non-executive Director for Smith and Williamson Administration Ltd and a Trustee/Governor for Lingfield College.
Linda was educated at Tonbridge Grammar School and De Montfort University ( LLB).  She has a keen interest in all equestrian activities and is trainee coach/instructor for a local branch of the Riding for the Disabled Association, a UK based charity that is focused on providing horse riding lessons to people with development and physical disabilities.