AI @ Thomson Reuters
Redefining your work with the power of generative AI.

Learn more about how we inform the future with AI, and sign up for early access to insights, updates, and all things AI @ Thomson Reuters.

Westlaw Precision now has generative AI
AI-Assisted Research on Westlaw Precision provides relevant answers to research questions with links to trusted Westlaw authority so you can make more well-informed decisions and complete the remainder of your research with increased efficiency.
Thomson Reuters and generative AI are set to unlock your expertise and change the way you work.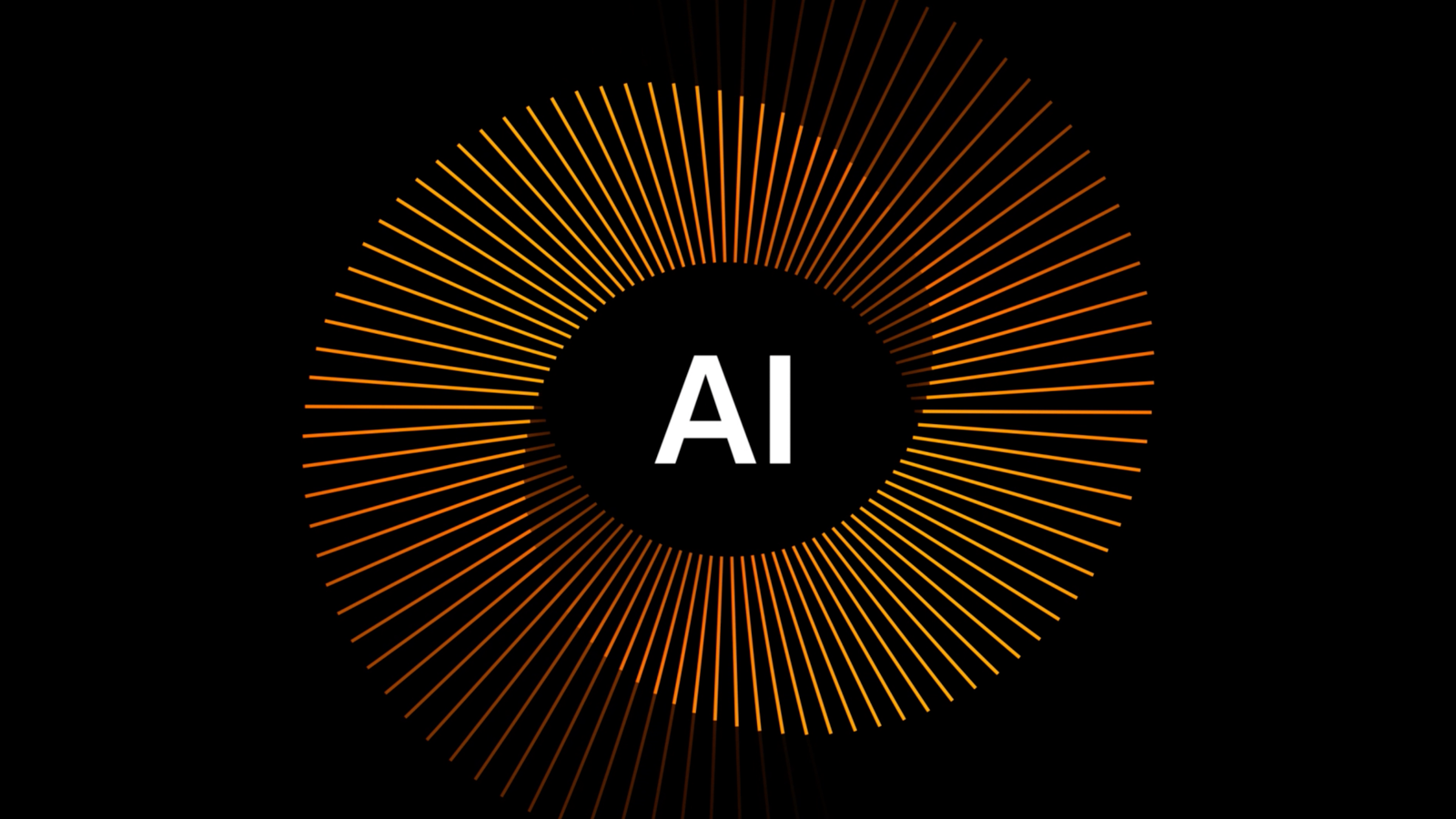 01:02
Thomson Reuters solutions will enable professionals to... 
Demonstrate value to your customers and organization via deeper insights, advice, and enhanced speed.
Augment task delivery with generative AI so you can focus on delivering your expertise to your customers.
Develop best practices across your organization with predictive workflows to guide teams.
Now available - world class legal generative AI
Westlaw Precision and CoCounsel
The legal market's most robust set of generative AI legal skills are available with the power of Westlaw Precision and CoCounsel. Get a jump-start on your research, rely on answers grounded in trusted authority, accelerate time-intensive tasks and produce top-quality work with increased precision.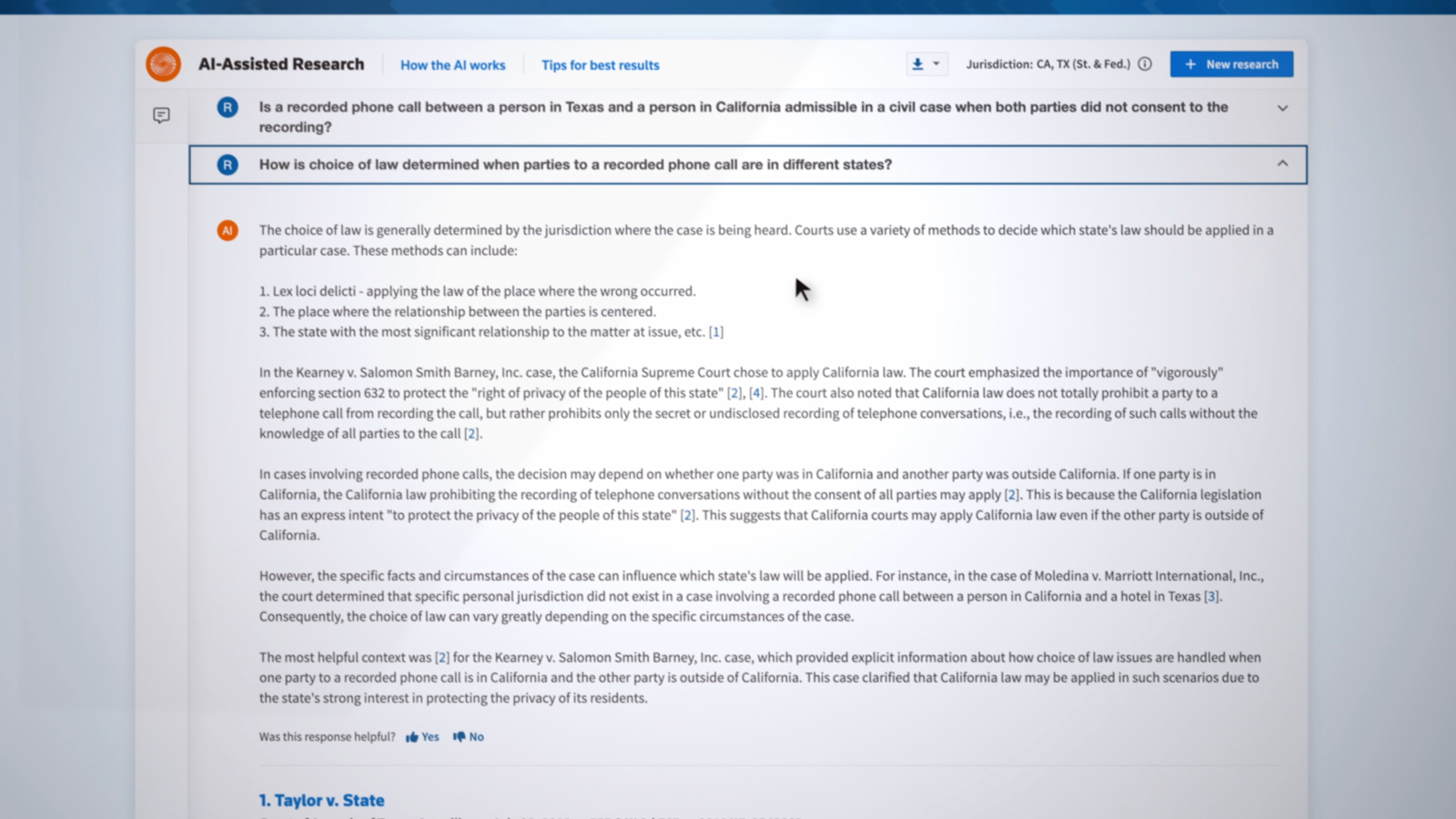 01:49
Here's what we are working on
Imagine smarter, faster access to the expertise of more than 650 attorney-editors from Practical Law. All that knowledge, combined with the power of generative AI, right at your fingertips.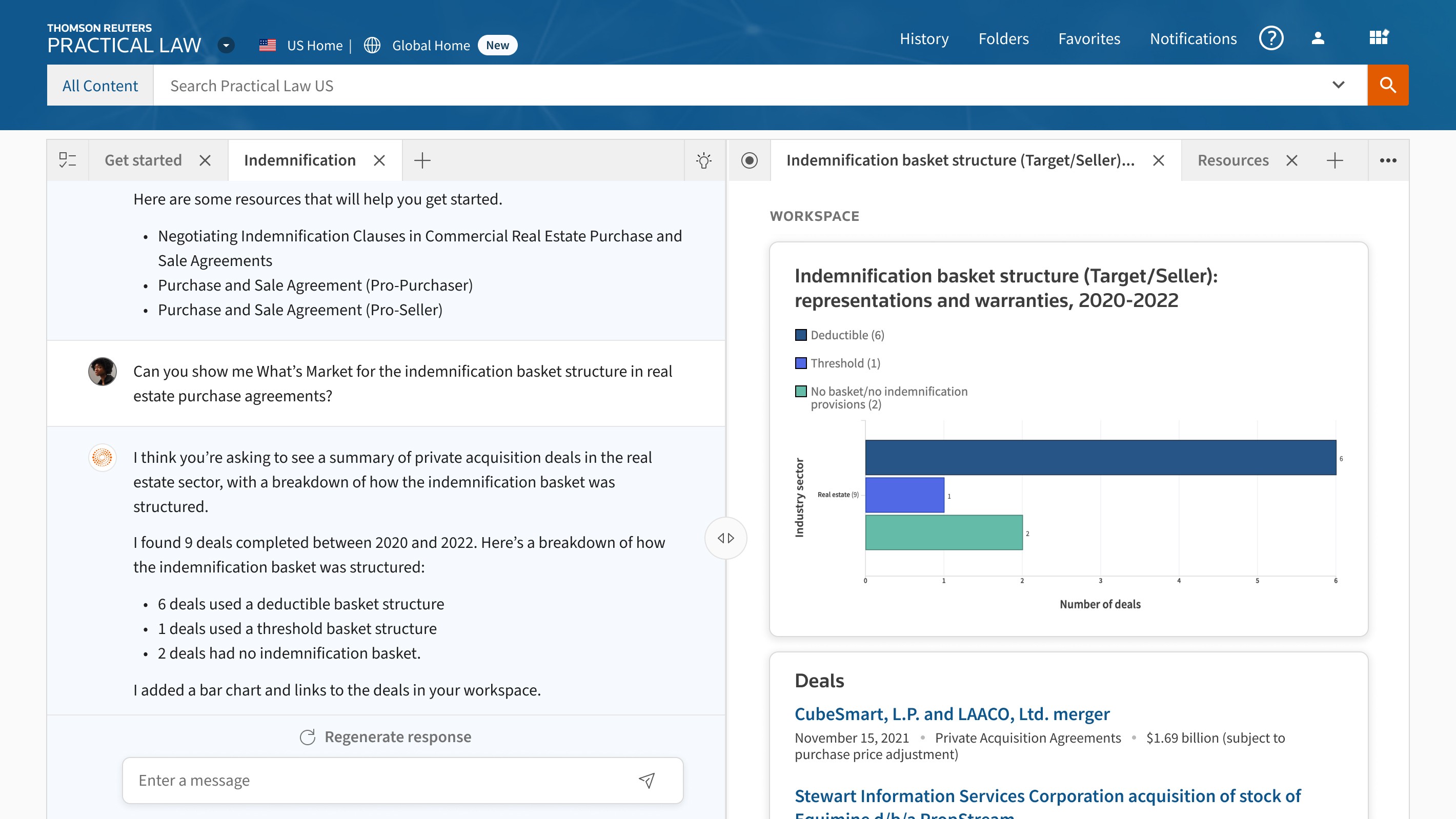 01:19
Legal Document Review and Summary
With generative AI reading through hundreds or even thousands of relevant documents in just seconds, you'll be able to spot key risks, resolve questions, execute tasks, and generate powerful summaries in a snap.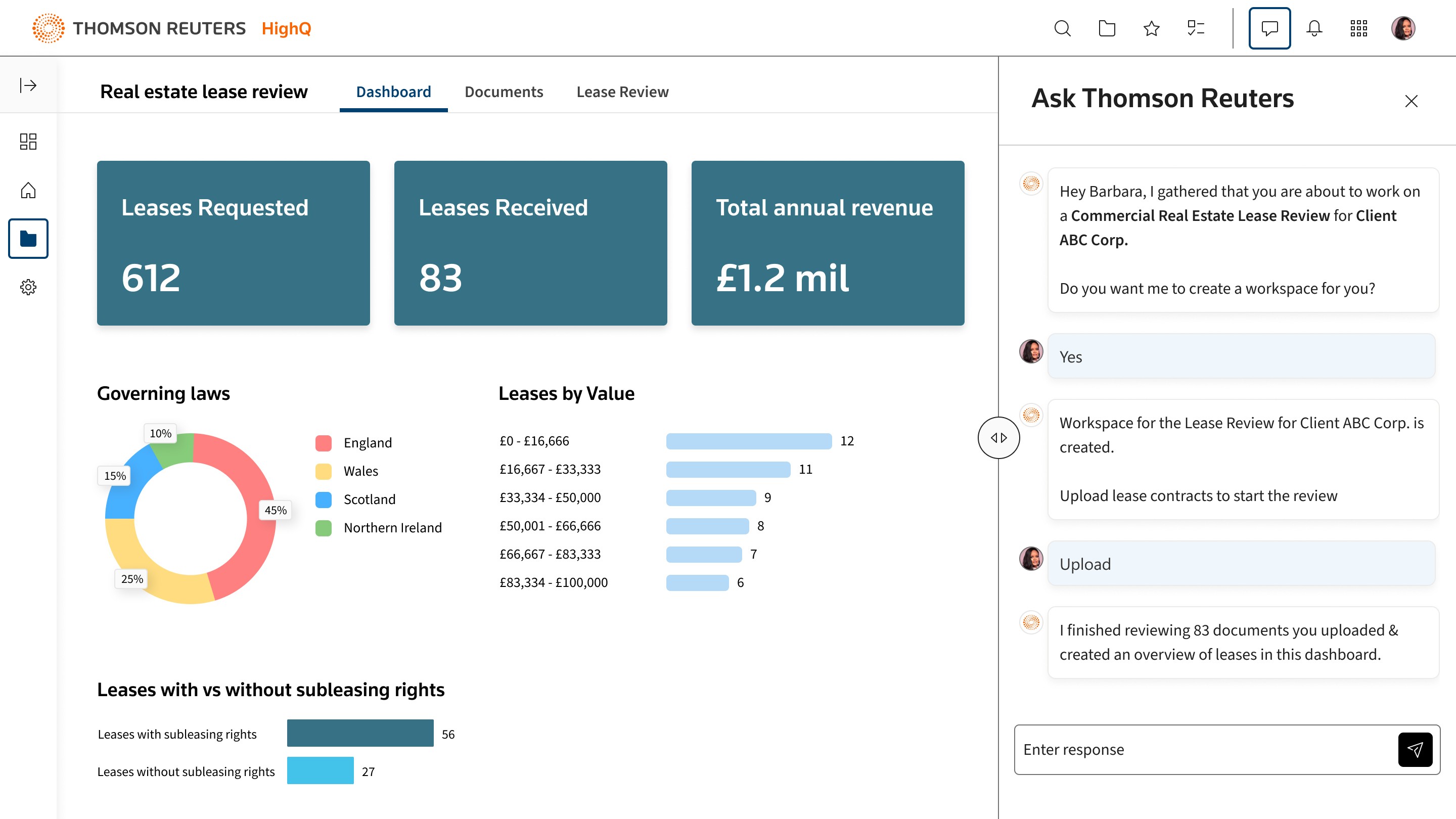 01:34
Thomson Reuters Legal Drafting with Microsoft Copilot
Our generative AI works right beside you in your favorite software, bringing together insights and intelligence from our trusted content and your knowledge — so you can get work done faster with confidence.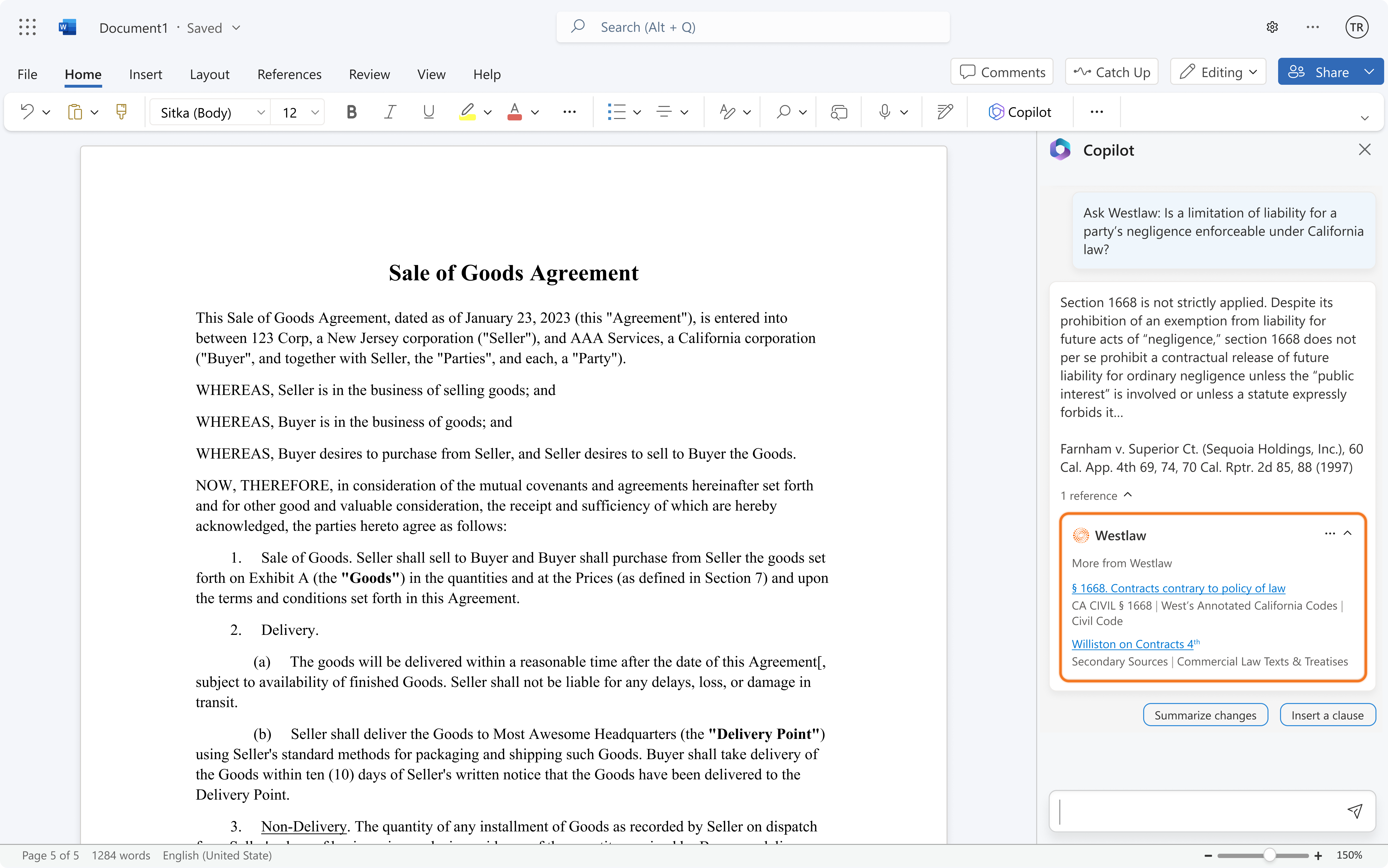 01:15
By providing fast, reliable answers to complex tax and accounting questions, you can be that trusted advisor to your clients or business.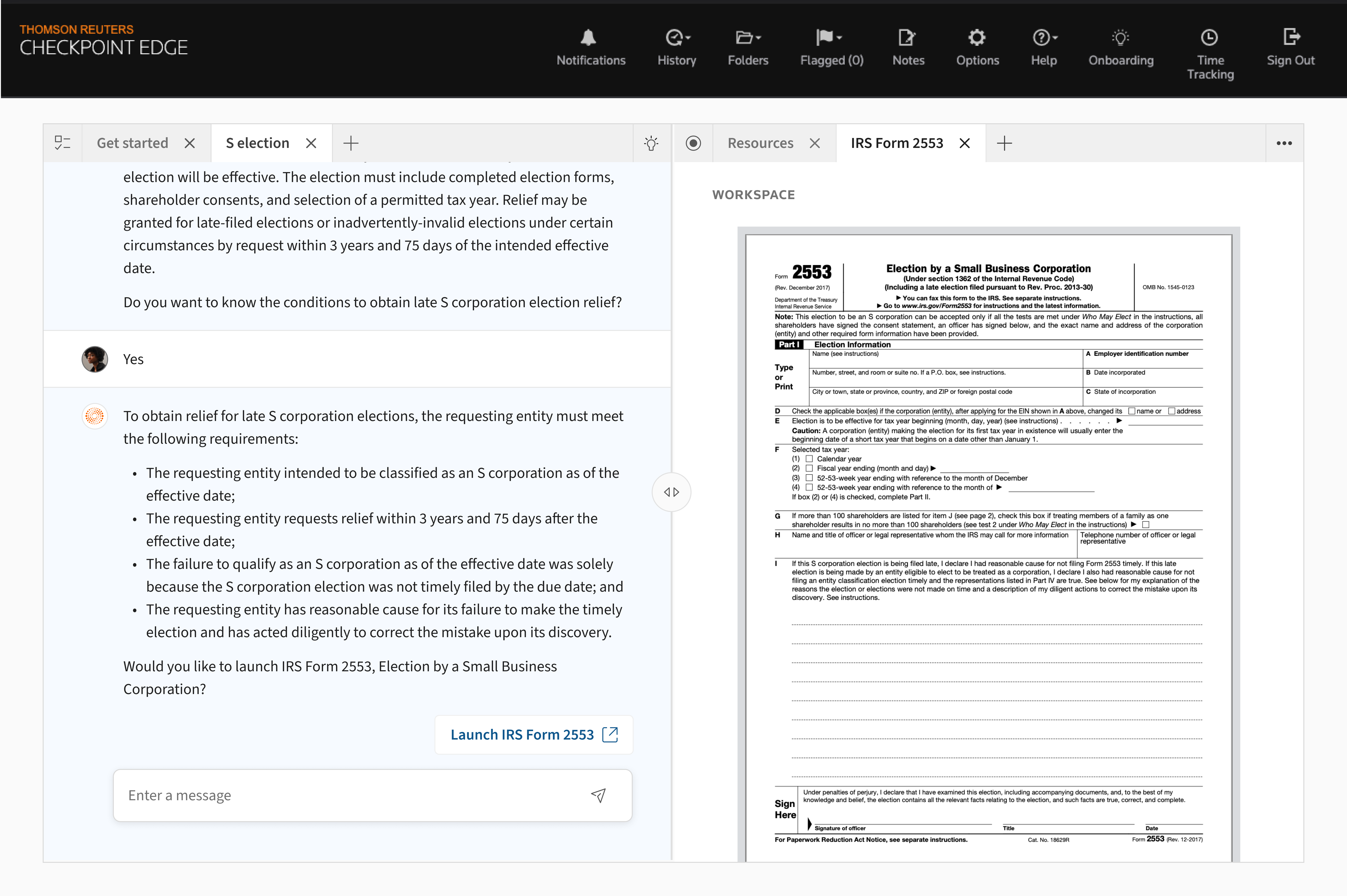 01:08
Availability will vary by region and product.

Join our AI community
Get trusted answers on AI. Sign up for industry-leading insights, updates, and all things AI @ Thomson Reuters.
Our investment in human expertise and AI
$100 million

Investing over $100 million per year in generative AI technologies such as LLM and chat-based conversational interfaces.

150+ years

Providing professionals with a trusted, accurate source of legal and tax content, cultivated by over 2000 subject matter experts, for more than 150 years.

30+ years

Over 30 years of deploying AI and language models culminating in industry-leading innovations such as Westlaw Edge, Westlaw Precision, Practical Law Dynamic, and Checkpoint Edge.

12 million

Offering comprehensive insights through more than 12 million tax content pieces authored and updated by experts you can trust.
Our commitment to ethical artificial intelligence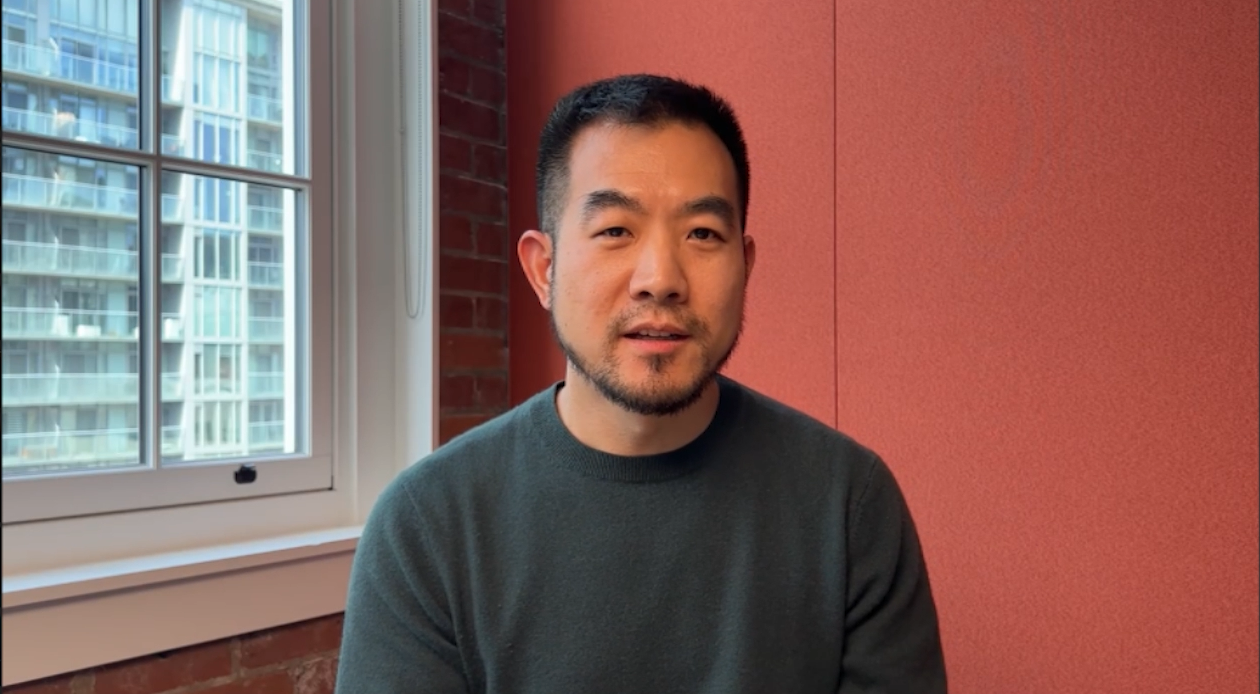 03:42
David Wong, Chief Product Officer
Unlock new opportunities as generative AI revolutionizes work for professionals.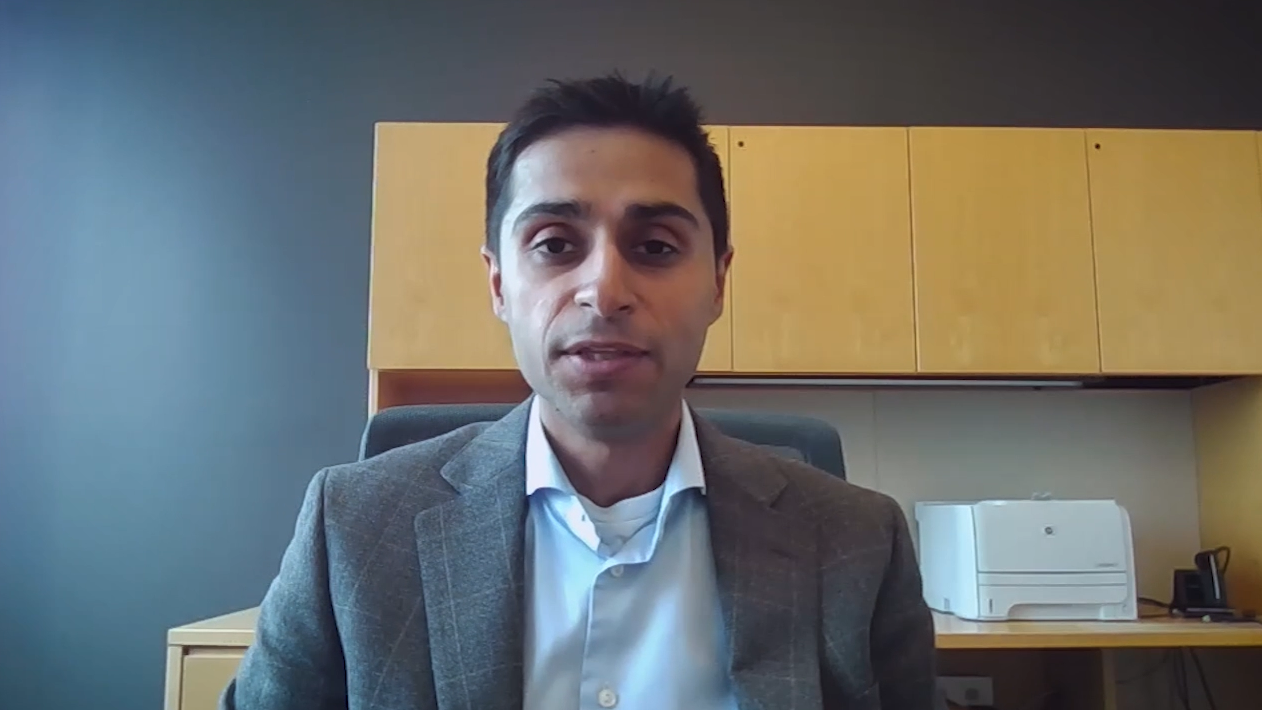 02:58
Shawn Malhotra, Head of Engineering
Explore the key components that go into innovating AI at Thomson Reuters.
Ready to redefine how you work?
Get trusted answers on AI. Sign up for industry-leading insights, updates, and all things AI @ Thomson Reuters.