Artificial intelligence and Thomson Reuters Labs
Focused on the research, development, and application of AI and emerging trends in technologies
Delivering trusted knowledge with AI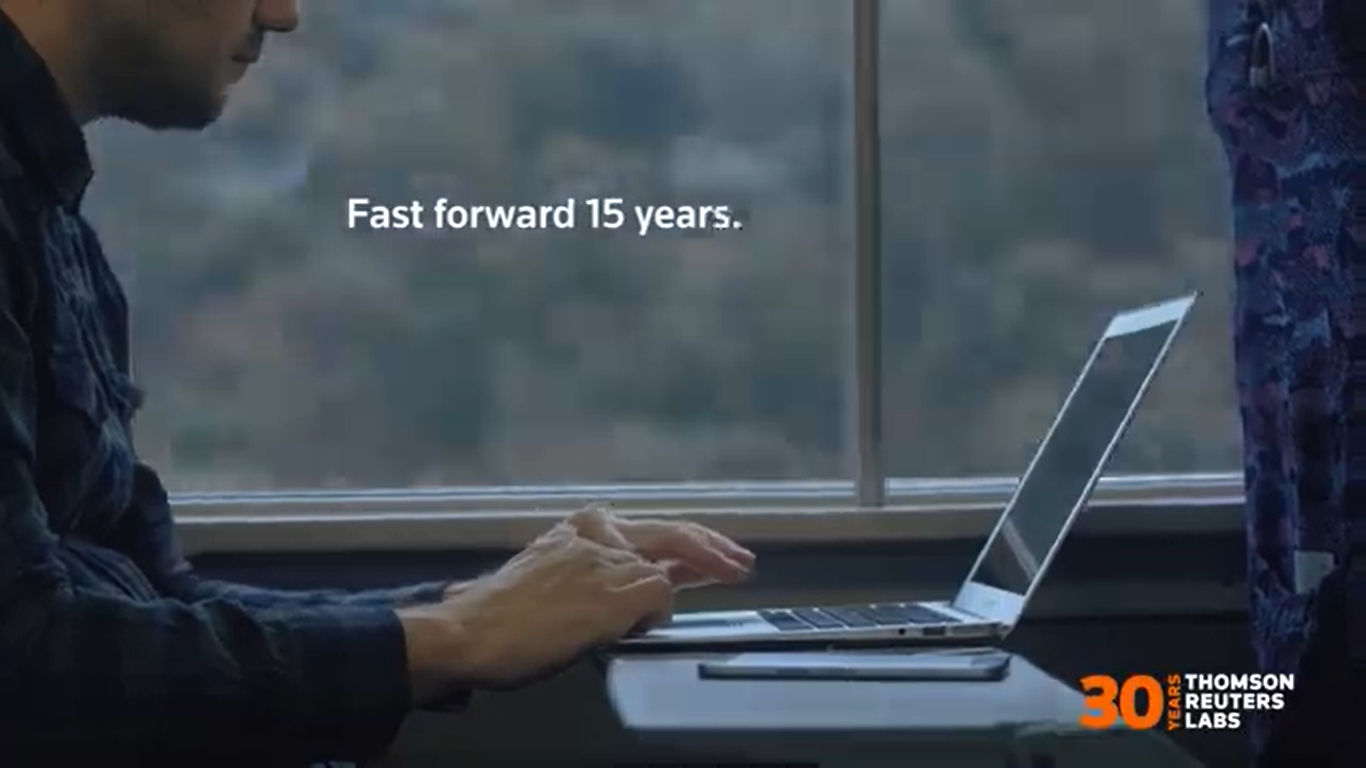 01:18
Artificial Intelligence plays a critical role at Thomson Reuters. It is embedded in how we create, enhance, connect, and deliver trusted information to our customers. It powers the products used by professionals around the world.
Since the early 1990s, we have been injecting AI and machine learning into our value creation and delivery stack. The result is comprehensive, accurate, and trusted knowledge and insights that are at the core of how professionals get their jobs done.
Thomson Reuters Labs has a rich history in applied research activities focused on exploring cutting-edge technology applied to concrete business problems.
Natural Language Processing (NLP) focuses on designing algorithms to parse, analyze, mine, and ultimately understand and generate human language. NLP with a focus on text data, is one of our core enabling technologies given our customers' work in information heavy segments, and business needs.
Multidisciplinary approach to the challenges we face in terms of AI adoption and building trust in our solutions. We explore concepts such as interpretability, explainability, transparency, fairness, privacy and security – all of which are central to our AI Principles and our company purpose.
We are exploring methods and technologies related to the emerging domain of ModelOps. This field combines AI development and IT operations with the objective to shorten the "AI Lifecycle", provide continuous delivery, and increase the quality of what we deliver to our customers.
Our customers need the right information, in the right context and often under tight time-constraints. We adopt a comprehensive approach to the information findability problem, using a combination of search technologies, recommendation systems, and navigation-based discovery.
Publishing papers in scientific journals and at research-focused conferences and workshops helps ensure that our work continues to be aligned with the state of the art in our fields
History of AI at Thomson Reuters
Thomson Reuters has been innovating for its customers from day one - which for some customer segments goes as far back as the 1800's. Initially, technology was used to collect, organize, and enhance information for its customers. Later, it would employ artificial intelligence (AI) to improve the customer's ability to find the information they needed. Today, we use AI to better understand our customers and surface information and insights they need when they need it. Thomson Reuters, through its different businesses, has had a formal applied research and development group since 1992.
Our talented team of scientists, engineers, designers and developers come from diverse backgrounds, are creative problem solvers and dedicated to advancing knowledge work with AI/ML.
Our scientists focus on the entire end-to-end workflow throughout the research and development process, coupling advanced technical expertise with the diverse needs of our customers. Exchanging ideas with colleagues to apply novel AI solutions is invaluable to this process.
We apply cutting-edge machine learning research to build solutions for large, open-ended real-world problems. The highlight of my day is working alongside a team of industry experts in the field of NLP and Machine Learning, and working toward delivering AI-enabled capabilities.
Our team of UX experts are focused on how and where to implement human-in-the-loop (HITL) thinking and techniques into the development and adoption of AI-powered systems. I enjoy working on these interesting problems and using design to discover solutions to them.
Thomson Reuters careers
Bring your passion. Build a career without boundaries. Do work that matters, with the flexibility to pursue your passion wherever it leads. Bring your ambition to make a difference. We'll bring a world of opportunities.