Future of professionals
Thomson Reuters is committed to understanding how the changing landscape is truly impacting the future of the professionals we serve, the industry and society at large - today and tomorrow
Hear more from Steve Hasker, CEO and President of Thomson Reuters, on the future of professionals
Through the application of AI to perform more mundane tasks, professionals have the unique opportunity to address human capital issues such as job satisfaction, well-being, and work-life balance. This will in turn unlock time for professionals to focus on complex work that adds value to their client's needs.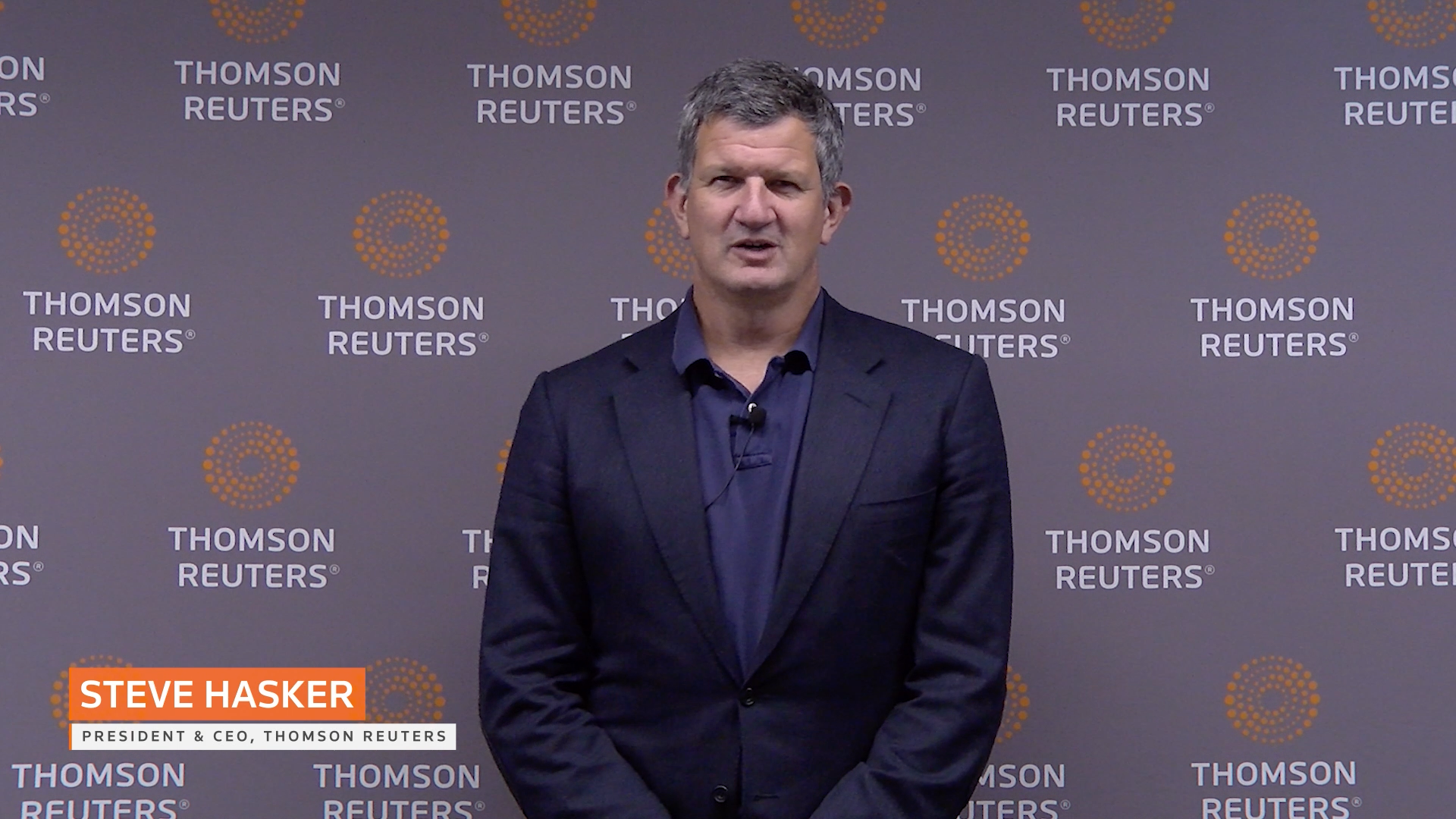 03:07
Impact of AI on the future of professionals
The survey showed 67% of respondents believe AI will have a transformational or high impact on their profession in the next five years and two-thirds of survey respondents (66%) predict AI will create new professional career paths.
Nearly half (45%) of professionals pin their artificial intelligence aspirations on improved productivity, expecting benefits for their talent, customers, and environment.
"Producing high-quality advice" tops the list of essential motivators across industries, with AI leading professionals into the new era of what it means to be an advisor.
Developing responsible AI is an industry issue and a societal imperative. Professionals stated some of their biggest concerns: accuracy (25%), data security (15%), and ethics (15%).
Future of professionals report
How AI is the catalyst for transforming every aspect of work.
We at Thomson Reuters are committed to understanding how this changing landscape truly impacts the professionals we serve, the industry, and society at large — today and tomorrow.
To learn more, we wanted to hear directly from professionals. We surveyed 1,200 professionals in North America, South America, and the UK to understand better how the macro trends impacting their businesses are converging with their talent, customers, and environment. These professionals think AI, tech, and automation will have by far the most significant impact on their business in the next five years.
AI @ Thomson Reuters
Thomson Reuters and Generative AI: Defining a new era for how legal and tax professionals work