Our largest office in the United States is located just 20 minutes from the Twin Cities, in Eagan, Minnesota where we have over 6,700 employees, mostly in our Legal or Corporate business units. On our massive campus, you will find an on-site bank, multiple cafeterias, 2 restaurants (Subway and Caribou), an outdoor café, a convenience store and more! With a brand-new Wellness Center, a game room and studio for on-site yoga and fitness classes, our Eagan campus is truly unique. Here are a few more reasons why you should consider joining our team in Eagan, Minnesota.
1. Run errands on campus

Why waste your days off running errands when you can do so during the work day, without even leaving the building? Our campus includes an on-site bank, dry cleaning services, a health center, a fitness studio and a convenience store.

2. Enjoy 2 pieces of free fruit on Tuesdays

We are committed to our employee's wellbeing and we have programs and resources that empower and inspire them to embrace a healthy lifestyle. That is why every Tuesday, you can pick up the daily fruit for free!

3. Take a yoga class at the fitness center or play pool in the recreation room

Our on-site fitness studio and recreation center are for employees to relax, workout, reenergize and meet-up with colleagues, while at the same time encourages a culture of health and wellness. Fitness classes include yoga, barre, strength and conditioning, H.I.I.T. and more! You can also take advantage of the recreation room where you can play pool, foosball, darts, ping-pong and more!

4. Spend some time outdoors on the walking paths or bicycling

Take a break from your day by taking a stroll through the miles of walking paths that are available around our campus. These paths are frequently used by our employees and for charitable walks. We also offer Thomson Reuters bicycles which can be borrowed to ride during the spring, summer and fall.

5. Get a check-up at the health center

Our on-site 'Your Wellbeing Health Center' is staffed with quality clinical and administrative professionals such as primary care, nurse practitioners, a registered nurse, a physical therapist, a health coach, medical assistants, administrative assistance and practice administrator. The health center provides our employees with convenient, private and affordable access to a full suite of quality and evidence-based healthcare services.

6. Watch the Twins, Wild and Timberwolves from our box seats

Employees are eligible to receive two free tickets per year for high quality seats at a sports or cultural event. Many of our employees enjoy watching the Twins from our box!

7. On-Campus Continuing Legal Education (CLE)

With many attorneys located in Eagan, we provide Continuing Legal Education (CLE) and pro bono time for those who are interested in providing legal services to assist low income or disadvantaged clients.

8. Ride the shuttle bus

Winters in Minnesota are frigid and with over 6,700 employees on campus, our parking lot is huge. Don't freeze on your walk to work – we offer a shuttle bus from the parking lot to the front door so you can stay warm. We also offer daily shuttle bus rides to the YMCA so you can enjoy a workout during the day without having to lose your parking spot.

9. Grow food in the on-campus garden

Employees grow food in our on-campus garden and the food is then donated to charitable organizations.

10. Receive a turkey on Thanksgiving

Turkeys are a long-standing tradition for our Eagan employees. Since the 1940's, Thomson Reuters has been giving turkeys to employees and retirees during the week of Thanksgiving.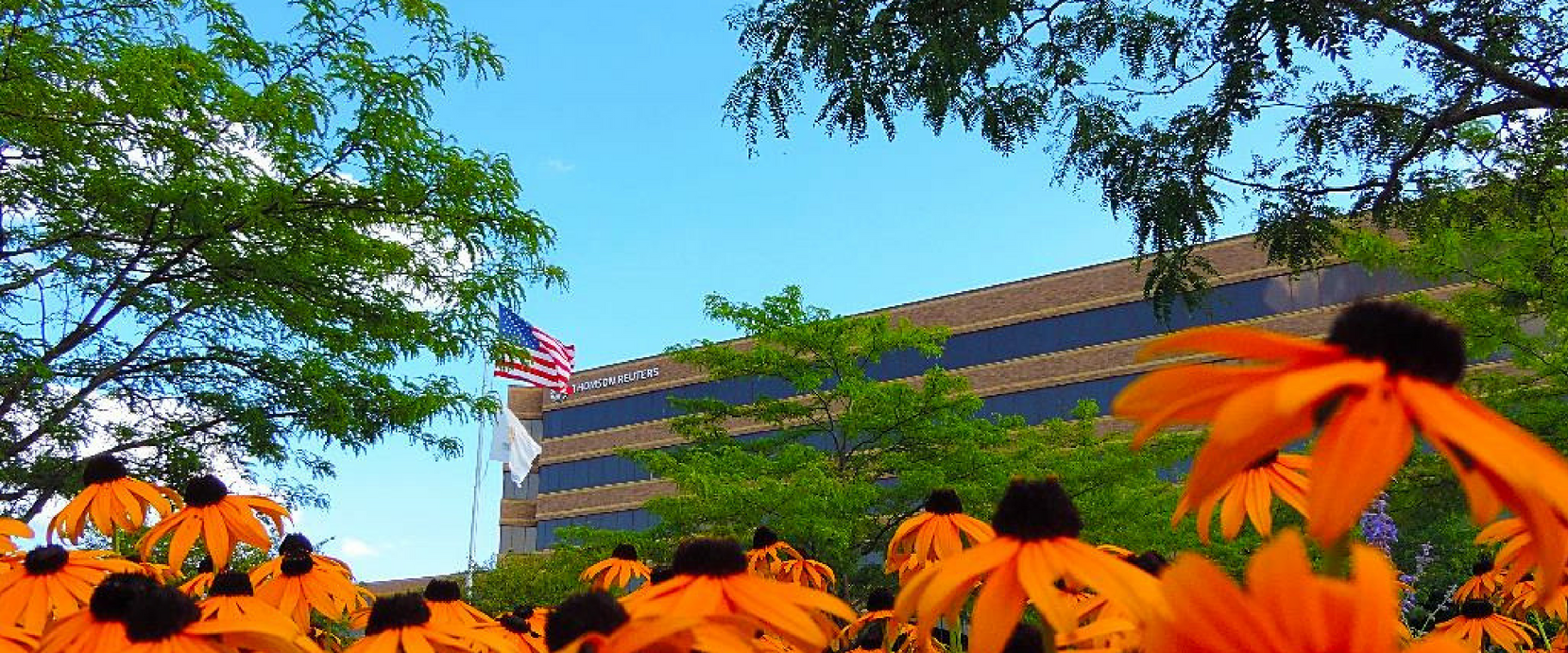 00:45
Careers blog subscription
Sign up to receive new posts by email