Our third largest office in the United States, is in Carrollton, Texas, just north of Dallas. This newly renovated office houses about 1,600 employees, features an on-site Starbucks and cafeteria and offers multiple fitness activities and locker rooms. The majority of Carrollton employees support the Tax & Accounting business by providing integrated global and country-specific tax solutions to accounting, tax and corporate finance professionals in corporations, accounting firms, academic institutions, law firms, and governments around the world. Here are the top 5 reasons to join Thomson Reuters in Carrollton!
1. On-site fitness center and health coach

We have a workout facility with various fitness classes so that you can exercise during the day and spend more time at home. There is also a health coach who can help transform your wellness goals into action.
2. Run errands on campus and save your free-time

Don't spend your precious weekends running errands, you can check-off items from your to-do list while you're at work! Our campus has an on-site mail room for you to handle all your mail and shipping needs; an on-site Starbucks for your afternoon shot of energy; and a bank for you to talk through your finances.
3. Watch NBA, NHL and NFL Games from the company suite

Why watch the big game at home, when you can catch a Dallas Mavericks, Dallas Stars, or Dallas Cowboys game from the comfort of the Thomson Reuters suite at the American Airlines and AT&T Stadiums!
4. Restaurant capital of the U.S.

Addison, TX, known as the restaurant capital of the United States, is only 10 minutes away from the office! Addison was designed with "entrepreneurial innovation and driven by community spirit," and boasts 180+ restaurants, 22 hotels, upscale living, unique retail shops and more!
5. Monthly social events

Every month we find a reason to celebrate. From community and charitable events to holiday parties, and food truck tastings, to technology meet-ups, hackathons, and CoderDojos, we host events that enhance and sustain employee morale and engagement across DFW.
Take a virtual office tour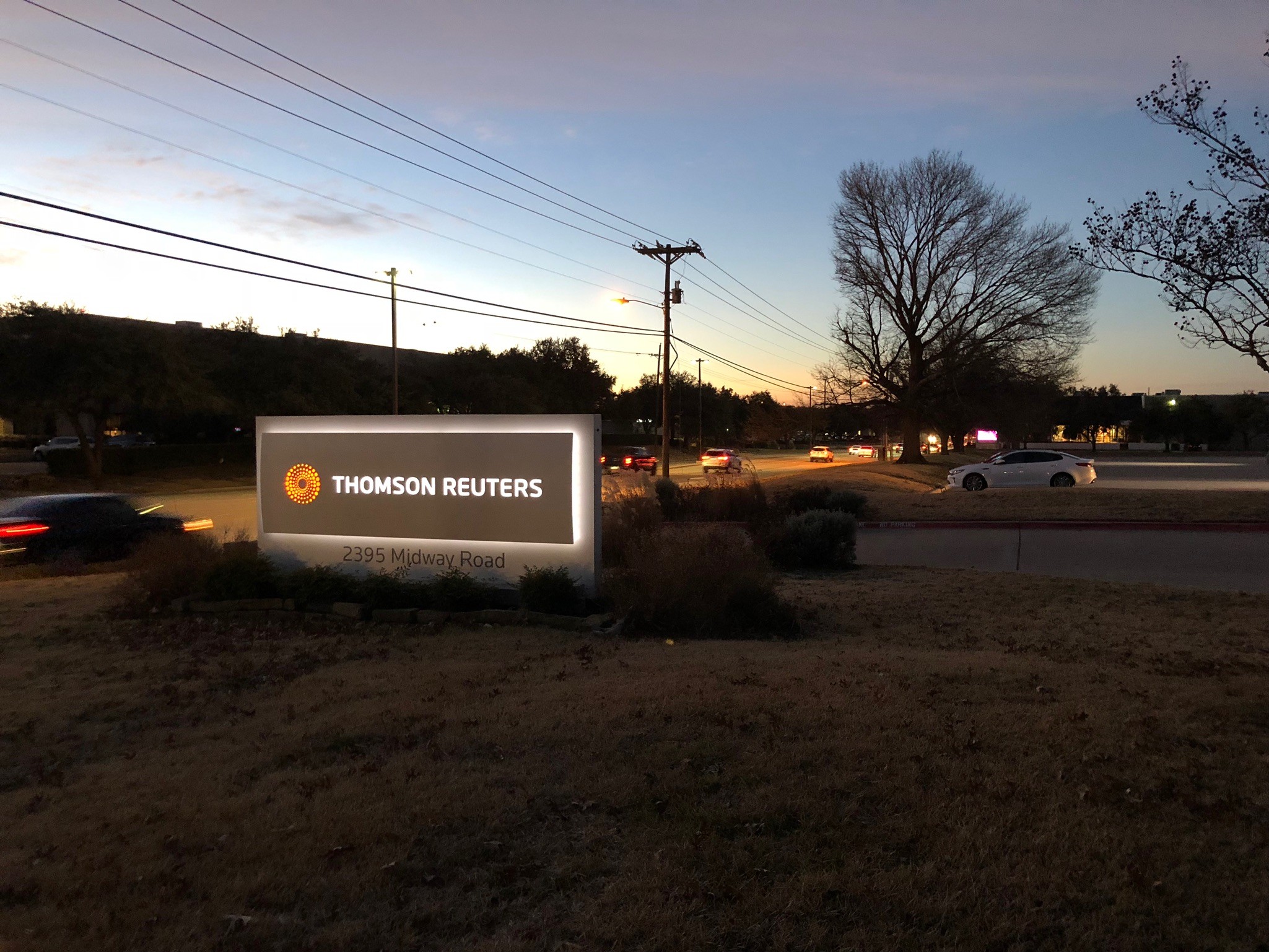 00:34
Careers blog subscription
Sign up to receive new posts by email