Inside Thomson Reuters
Who are Thomson Reuters customers?
Learn about the customers that Thomson Reuters serves across our different business units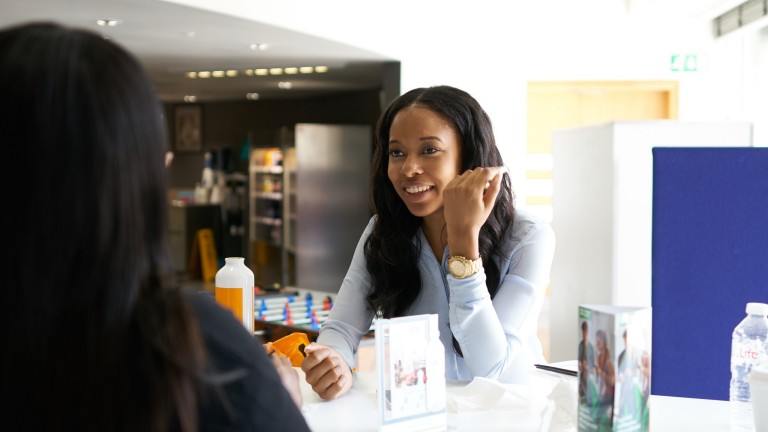 Thomson Reuters is the world's leading source of news and information for professional markets. Our customers rely on us to deliver the intelligence, technology and human expertise they need to find trusted answers.
Financial Customers
The Financial business provides a broad and robust range of offerings to financial markets professionals. It delivers global content sets, including fundamentals, estimates, and primary and secondary research. Financial also provides customers with tools, platforms, venues and services to enable fast, intelligent decision making.
Investment banks/bankers/professionals
Wealth managers and wealth management firms
Portfolio/Asset managers
Research/Financial analysts
Economists
Traders and brokers
Financial institutions
FX and money market traders, sales desks, hedge funds and alternative market makers
Institutional traders
Thomson Reuters instant messaging community connects over 300,000 people across 30,000 firms in 180 countries.
Risk Customers
Our Risk business provides a comprehensive suite of solutions designed to help our customers address third-party risk (customer, supplier and partner), regulatory compliance, corporate governance, operational risk controls, and pricing and valuation.
Audit/Compliance/Risk management professionals
Money laundering reporting officers
General counsel
Boards of directors
Law firms
Banks
Insurance companies
Accounting firms
Government institutions
Thomson Reuters data is used to price $3 trillion of assets daily.
Legal Customers
Legal is a leading provider of critical online and print information, know-how, decision tools, software and services. The business serves customers in law firms, corporate legal departments and governments, including federal, provincial, state and local government lawyers and judges, as well as investigators.
Law firm and corporate legal professionals
Legal professionals in government agencies/departments
Law students
Law librarians
Judges, lawyers, court and law firm staff
The general public
Fraud prevention and investigative professionals in government, law enforcement, law firms and businesses
97% of Am Law 100 firms use our online legal information products including Westlaw, Practical Law and Practical Law Connect.
Tax & Accounting Customers
Tax & Accounting is a leading global provider of integrated tax compliance and accounting information, software and services for professionals in accounting firms, corporations, law firms and government.
Tax departments of multinational and domestic corporations, accounting firms, financial institutions and tax authorities
Accounting firms, corporate tax, finance and accounting departments, international trade professionals, law firms and governments
Government offices (treasurers, tax collectors, auditors, clerks, assessors, land managers)
Accounting firms, corporate tax, finance and accounting depart­ments, law firms and governments
97 of the top 100 U.S. law firms, 99 of the Fortune 100, and 100 of the top 100 U.S. CPA firms use Checkpoint.
Reuters Customers
Founded over 165 years ago and powered by nearly 2,500 journalists around the world, our news has a reputation for speed, impartiality and insight. We provide trusted business, financial, national and international news to professionals through Thomson Reuters desktops, the world's media organizations and directly to consumers via reuters.com and Reuters TV.
Broadcasters, print publishers, online/digital distributors/government/partners
Financial, legal and tax & accounting professionals
Global professionals consuming news
Brands, advertising agencies
One billion people worldwide read or see Reuters news every day.
Careers blog subscription
Sign up to receive new posts by email
Interested in joining our team?
Take a look at our current job opportunities or sign up for our Talent Network to stay informed about news, events, and opportunities at Thomson Reuters.