Corporate partner directory
With over $20B in annual cloud revenue, IBM has built a leading enterprise hybrid cloud business. This includes a comprehensive range of as-a-service offerings, software, hardware and professional services that enable IBM to advise, move, build and manage cloud solutions across public, private and on-premises environments. Through its global network of more than 60 cloud data centers across 19 countries and 18 availability zones across 6 regions, IBM public cloud helps enterprises in all industries to meet security, resiliency, performance, and global deployment requirements. Built on an open source, multitenant environment, clients have secured access to an enterprise-grade IaaS and a leading PaaS that provides them with the latest developer capabilities and ready-to-go innovation engines. This includes more than 190 cloud-native APIs, such as AI, blockchain, IoT, serverless and quantum computing, and consistent function all the way to the edge.
Partner type(s):  Alliance

---
Institute of Legal Innovation / Instituto de Innovacion Legal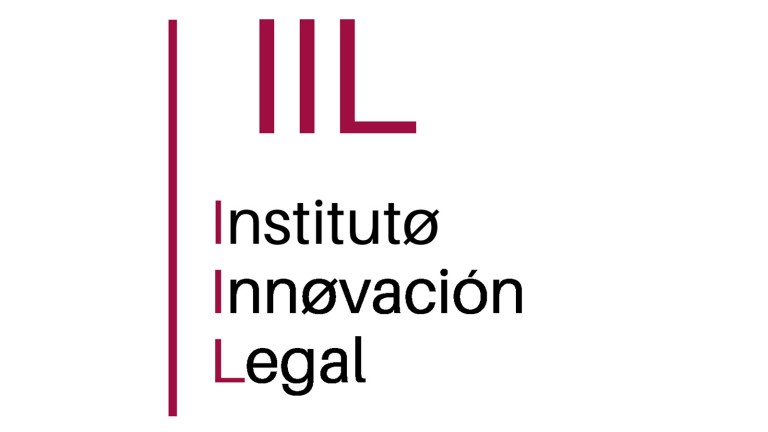 As a strategic referral partner for Spanish-speaking regions, the Institute for Legal Innovation (IIL) is a leading consulting firm that advises on innovation and digital transformation to legal organizations and professionals. It is also an incubator for LegalTech projects. We provide training, consultancy, research, and organization of events aimed at supporting the necessary transformation and adaptation of the legal sector to the new environment in which technology plays a major role. We help legal professionals: lawyers, judges, solicitors, notaries, lawyers of the administration of justice, etc. to acquire the skills, knowledge and experience they need to respond to the demands of their clients.
Partner type(s):  Referral

---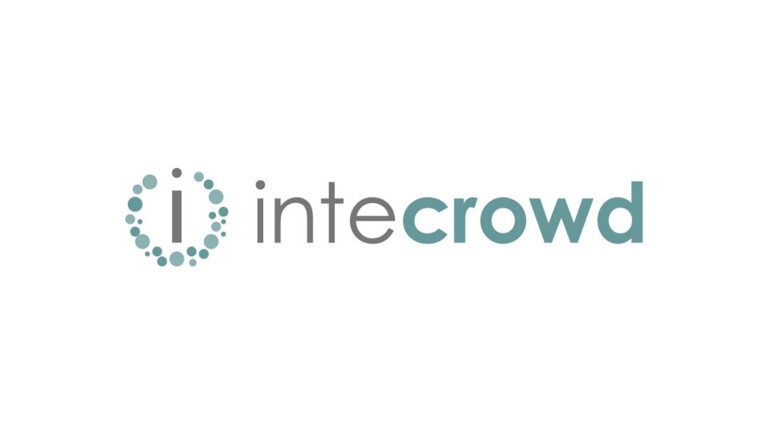 Intecrowd is an Authorized Workday Services Partner with deep expertise across Workday Financials and HCM functionality. Our focus is to partner with our clients to drive value from their Workday solutions. We deliver variety of services and solutions that include: Application Management Services (AMS), Integrations, Deployment services, Workday Cloud Platform solutions, Data Conversion solutions, and client-side project support. Specifically, for Thomson Reuters we leverage our significant integration expertise to provide cost effective ONESOURCE to Workday integration solutions.
Partner type(s):  Technology

---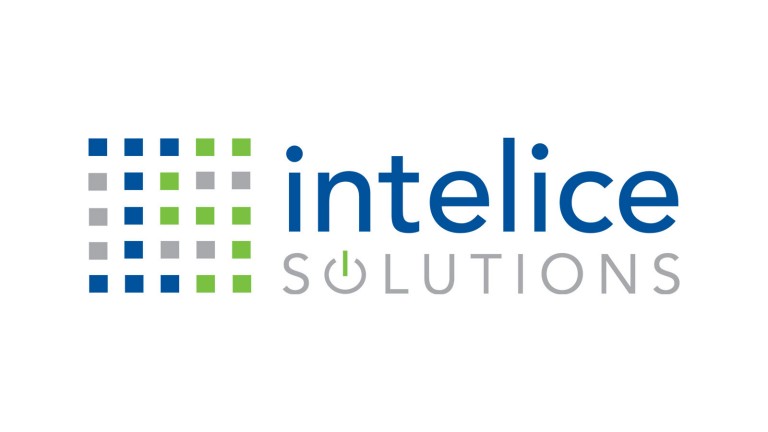 At Intelice, we believe in IT support that is intelligent, innovative, comprehensive and easy, allowing our clients to achieve the highest standard of success.
Partner type(s):  Referral

---
Thomson Reuters has partnered with ITMods to build and maintain an integration to the ecommerce solution MIVA. ITMods has access to the entire 6,000 store customer base and will act to market to these stores on behalf of ONESOURCE.
Partner type(s):  Referral, Technology

---
Jalubro is a modern alternative to the typical run-of-the mill consulting firm. Our goal is to provide a fresh approach to change, challenge the traditional consultancy model, and successfully transform legal operations with technology. Our team of experts have decades of hands-on experience building & managing legal operations from the ground up. We specialize in helping legal departments and law firms select, deploy and manage the plethora of legal technology solutions available in the market today. Consisting of former In-House Counsel, legal operations leaders, lawyers and legal technology experts, each one of the team brings extensive industry insight and technical know-how to every engagement, allowing us to quickly design and deploy practical solutions that solve even the most complex of business problems. As well as providing exceptional talent, we also combine the industry-proven methodologies used by large firms with the speed and innovation only a start-up can offer; meaning, we are able to deliver better value without compromising on quality and at the most competitive rates. Thomson Reuters and Jalubro engage in a value-added partnership by combining delivery expertise and leading-edge legal technology as a unique offering.
Partner type(s):  Referral

---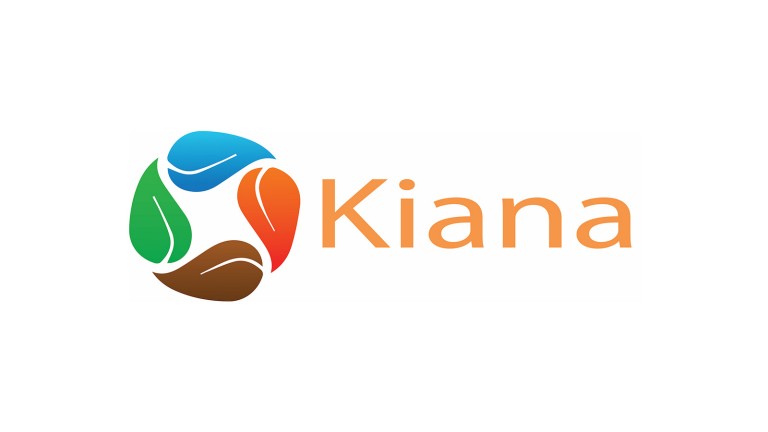 Pondera, a Thomson Reuters company, in partnership with Kiana Analytics, has developed a solution that leverages the Pondera asset management system alongside Kiana real-time detection capabilities and location-based analytics. The solution enables Thomson Reuters customers to return to their workplace while mitigating the spread of COVID-19 by providing insight into the movement of people through their spaces and improve the ability to maintain business continuity.
Partner type(s): Reseller
---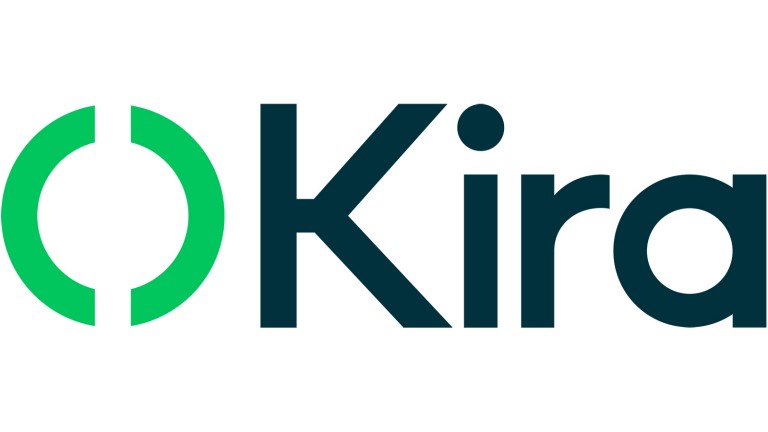 Kira Systems' technology is the most used and trusted software for contract review and analysis, helping the world's largest corporations and professional service firms uncover relevant information from unstructured contracts and related documents. Kira is a powerful, patented, award-winning software solution that excels at searching and analyzing contract and document text and can be deployed for due diligence, knowledge management, lease abstraction, regulatory compliance, and other projects where visibility into contract and document data is critical. Kira has partnered with Thomson Reuters to provide a unified solution to the legal world.
Partner type(s):  Referral, Technology

---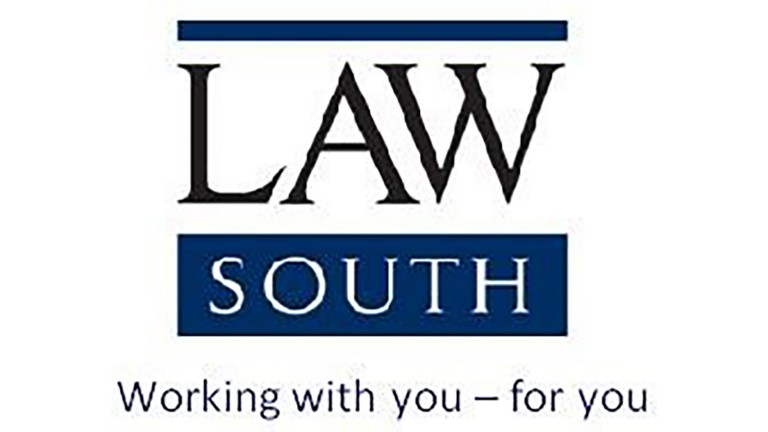 Law South is a grouping of 12 independent regional law firms spanning the South of the UK with a total of 2,700 staff of which 1,600+ are lawyers and GFI exceeding £200M. The member firms wholly own Law South Group Ltd which is a company limited by guarantee. Formed in 1988, the group has evolved with the market and, following an agreed protocol, has proved to be a successful model. The firms have collaborated on a wide variety of business and managerial development initiatives that have substantially improved business practices as well as achieving considerable cost savings for its members. Law South has formed a partnership with Thomson Reuters to ensure that its member firms have access to the leading, end-to-end legal software tools.
Partner type(s):  Referral

---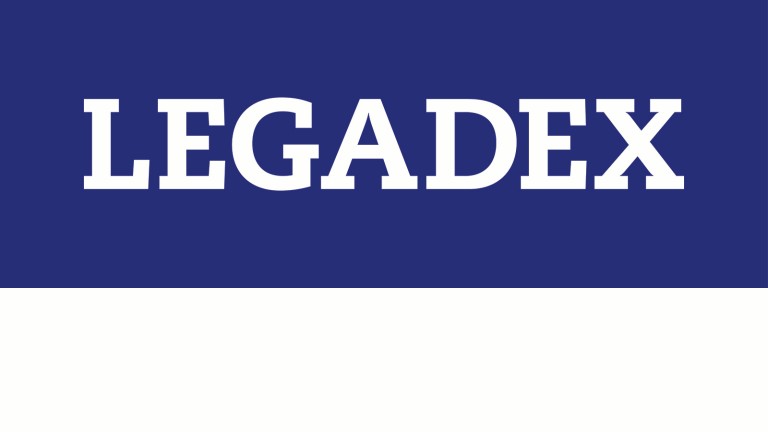 Legadex is one of HighQ's key strategic partners and a long-standing HighQ client. They have introduced a variety of companies with legal-tech requirements in the Corporate Legal Sectors. Legadex specializes in legal tech innovation as well as legal staffing and corporate services. Their business philosophy is based on the strength of three elements in combination: People, Process and Software. Legadex serves a client base of more than 300 international companies.
Partner type(s):  Referral

---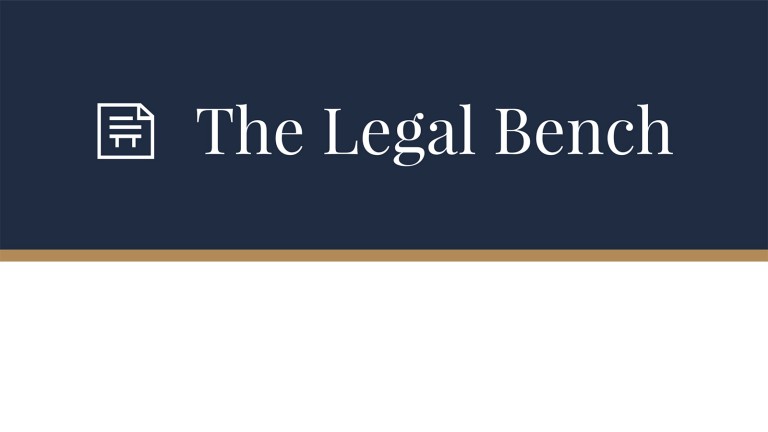 The Legal Bench provides relevant matching of top tier Legal Professionals to bridge organizational gaps. The Legal Bench is founded and led by three top tier professionals with ample legal and recruitment experience. The Legal Bench is a one stop shop for interim and fixed recruitment solutions, ad hoc legal support (b2b), and legal tech advisory services. They have partnered with Thomson Reuters to advise and guide their clients on the most comprehensive legal innovation tools.
Partner type(s):  Referral

---
Legal Tech Innovation is a forensic, eDiscovery and DMS consultancy firm that has partnered with Thomson Reuters to offer leading-edge, market-related tools to its customers.
Partner type(s):  Referral

---
Lex Mundi encourages the use of HighQ by Lex Mundi members, in order to strengthen cooperation among Lex Mundi firms and to offer clients state-of-the-art, seamless service for the execution of cross-border advice and transactions. Lex Mundi connects the world's leading independent law firms with collaborative processes and smart technology to deliver lean solutions across borders, industries, and markets. Our 160 member firms draw on deep relationships and cross-border opportunities to create unparalleled expertise, composed of more than 21,000 lawyers worldwide. Lex Mundi provides a unique service platform for delivering coordinated and tailored solutions for client's cross-border challenges.
Partner type(s):  Referral

---
Lexington Consultants promotes and provides thought leadership around Thomson Reuters Legal Software.
Partner type(s):  Marketing
---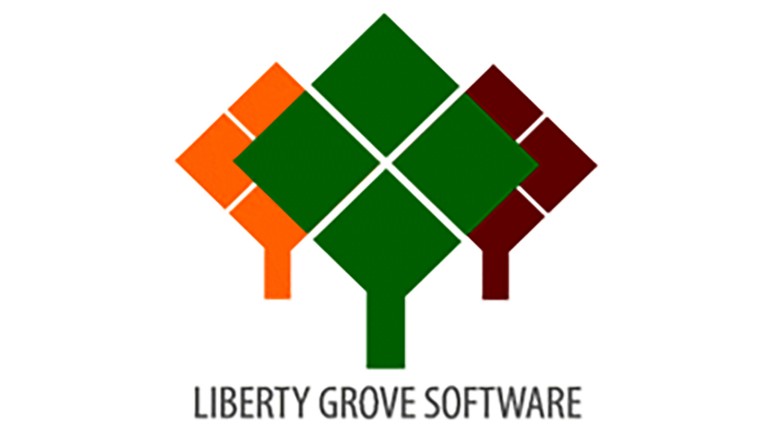 Liberty Grove Software is a referral partner for ONESOURCE Indirect Tax, specializing in Microsoft Dynamics 365 Business Central and NAV projects. Liberty continues to build its reputation for food and beverage with SI Foodware. SI Foodware is powered by Dynamics NAV and has the functionality needed to run a food business directly from ERP. And with Liberty's NAV MCTs who have deep consulting and technical NAV experience, Liberty can provide training for Dynamics NAV for end users and partners located anywhere in North America and Europe.
Partner type(s): Referral 
---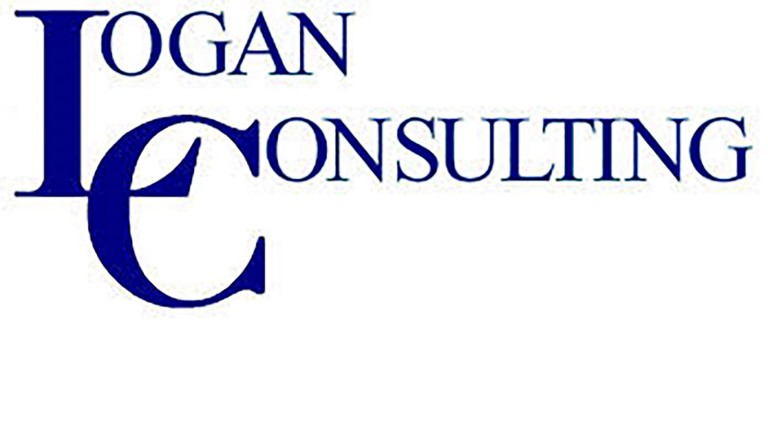 Logan Equity Group delivers integrated tax solutions to our mutual D365-based customers.
Partner type(s):  Implementation

Partner type(s):  Marketing

---
Netsuite (Oracle Netsuite)
Partner type(s):  Referral

---
Next Level Business Services, Inc. (NLB)
Next Level Business Services is an ERP systems integrator with a focus on tax automation and trade compliance in the logistics and supply chain sectors. NLB Services is notably motivated to grow ONESOURCE Indirect Tax referrals and mutually beneficial opportunities.
Partner type(s): Referral
---
Partner type(s):  Referral

---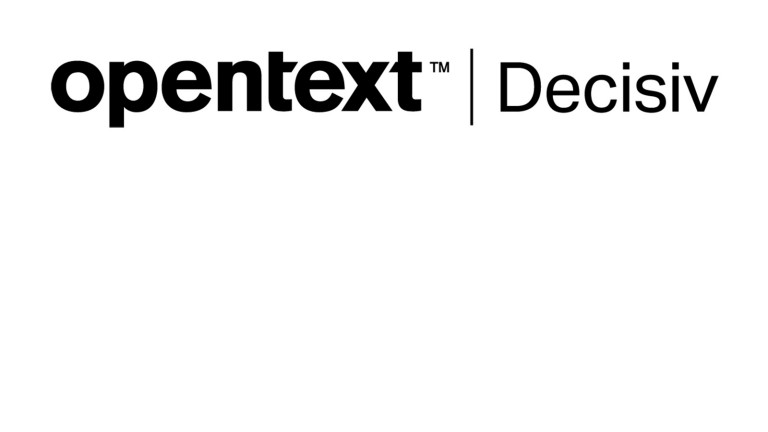 OpenText™ legal information management and end-to-end eDiscovery solutions efficiently manage legal content at all stages and in all contexts. The comprehensive suite features integrated content management to securely store and collaborate on documents, AI-enhanced enterprise search, and eDiscovery tools to help legal teams identify, preserve, collect, search, and investigate data. The solutions increase speed to relevant information, provide rapid insight leveraging AI, machine learning and analytics, and automate workflows – lowering costs, improving productivity, and accelerating information time to value at every stage. The software is available in the cloud, on-premise, or hybrid environment.
Partner type(s):  Referral, Reseller

---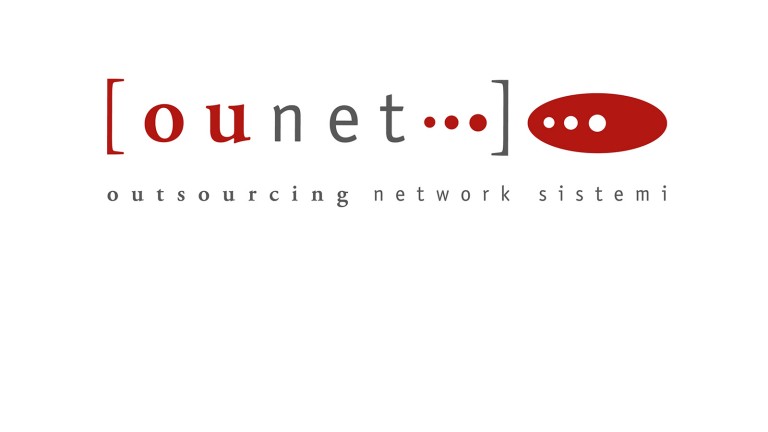 Ounet Sistemi was founded in 2001 with headquarters in Rome. Specializing in information and communication technology, Ounet Sistemi provides specialist consulting and integration and management services for information and security systems, through a wide range of IT-related services, which allows the customer to take advantage of the experience and professionalism gained in over 20 years of presence in the sector. Ounet manages DMS implementations in Italy and refers law firms with a collaboration need to Thomson Reuters HighQ.
Partner type(s):  Referral

---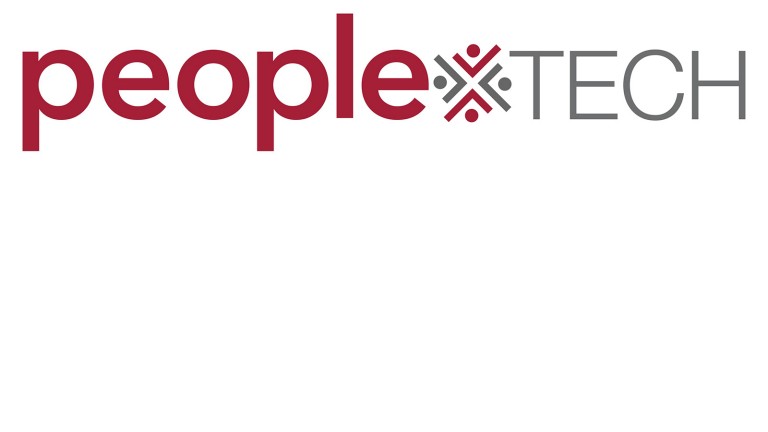 People Tech Group is not a "typical" IT services company. We invest in our clients to help them discover and apply new technology to create a competitive advantage. We develop long-term relationships with our clients where we work with them to push the needle by helping them integrate their systems and data to improve their customer offerings and operations. Key service offerings include digital transformation, enterprise software, data intelligence, and cloud services. 
Partner type(s):  Implementation, Referral

---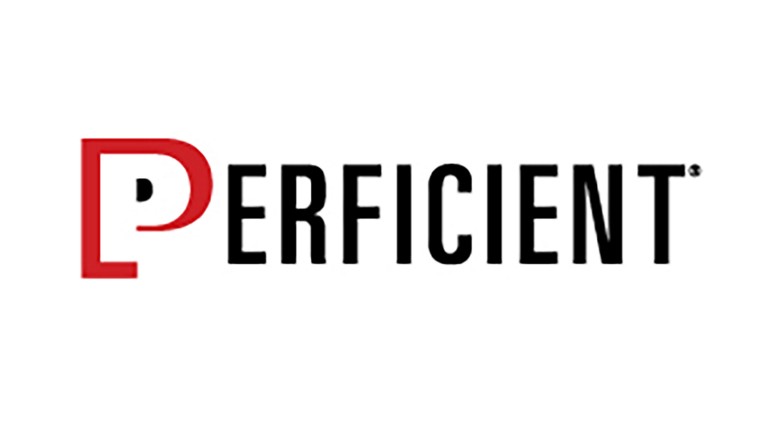 Perficient has teamed up with Thomson Reuters as a referral partner to help transform how the world's biggest brands connect with customers and grow their businesses.
Partner type(s):  Referral

---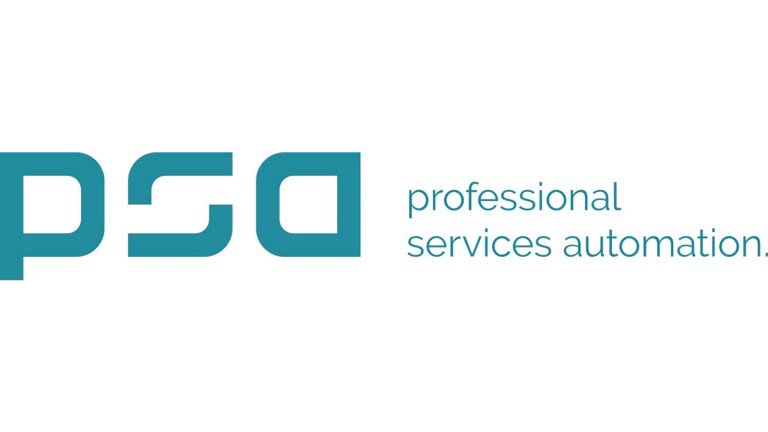 PSA Consulting provides cutting-edge applications, solutions and technologies designed to unleash the power of the intelligent professional services organization, allowing you to stay ahead of the digital curve. We digitize processes and integrate data across the organization, so that your employees are empowered to deliver outstanding quality work and maximize client lifetime value. PSA works closely with the HighQ solution to automate services for its legal customers.
Partner type(s):  Referral

---
Quorum Network Resources Ltd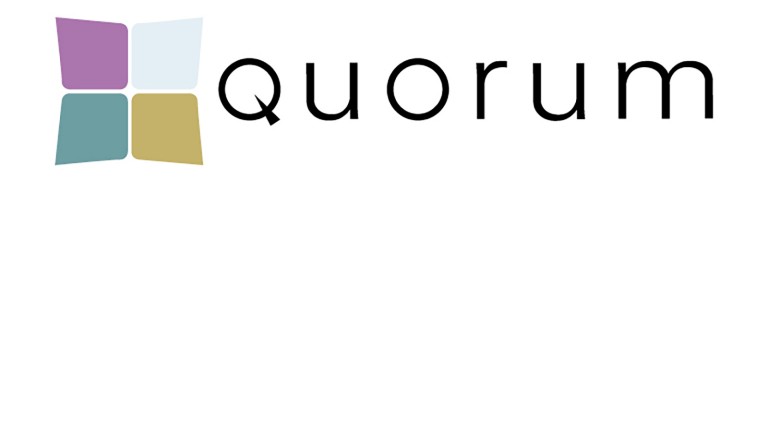 Quorum works with Thomson Reuters to provide exceptional IT solutions and managed services that fulfill our client's project requirements from inception to completion and deliver ongoing support – underpinned with care, integrity, and accountability. 
Partner type(s): Referral 
---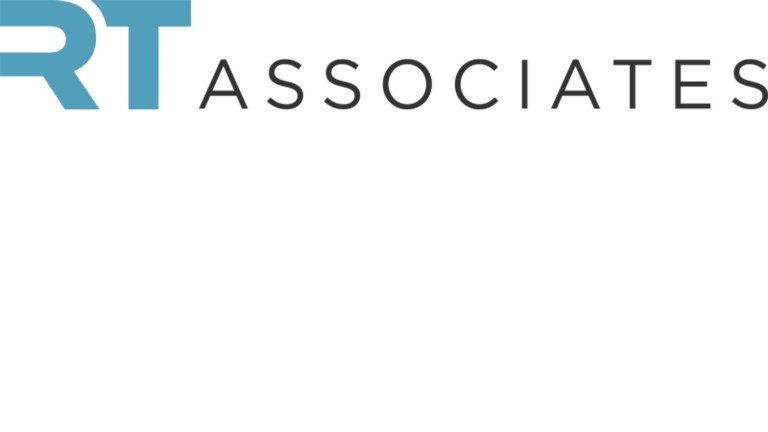 Our mission is to bring both sides of the RegTech market closer together so that both RegTech vendors and regulated firms can derive commercial benefits from using innovative technology to achieve more effective and efficient compliance.
Partner type(s): Referral
---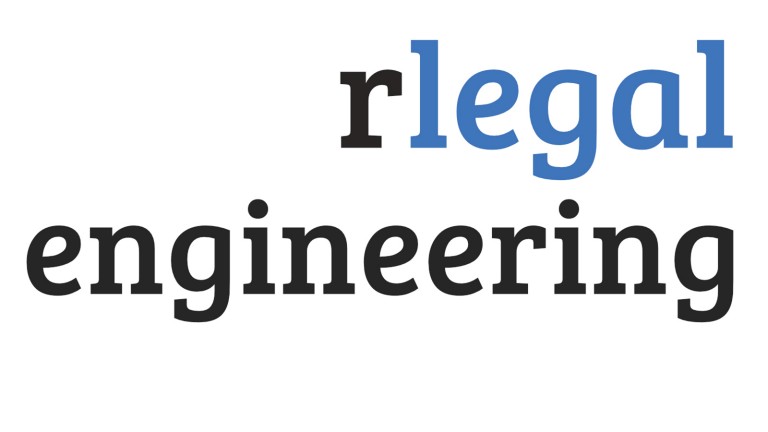 RLegal Engineering works with Thomson Reuters to improve law firms' document automation and technology processes. Our proven track record of success spans international law firms and global corporations, transforming legal processes and delivering an average efficiency saving of over 83% across all automation projects. Founder Rob Lankester was one of the first automation champions of Thomson Reuters. Armed with 13+ years of experience of leading change in legal operations, Rob combines his background as a business analyst and project lead with deep expertise in legal technology. Clients say that Rob is "fantastic to work with, prompt, helpful, and deeply knowledgeable."
Partner type(s):  Referral
---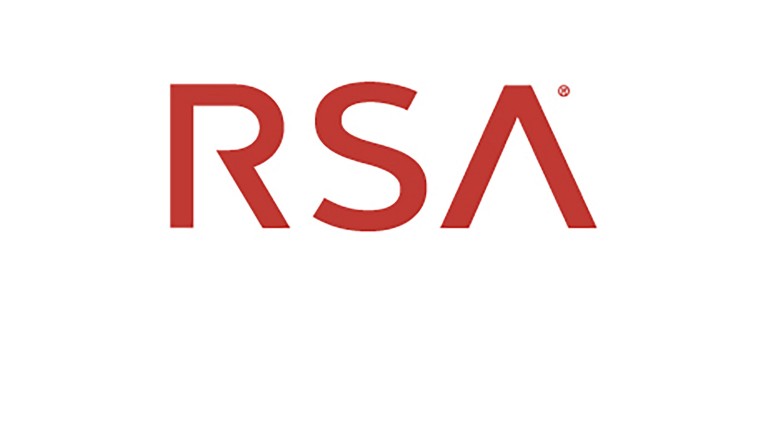 With RSA, organizations can thrive in today's high-risk digital world. In a time when security events increasingly have business consequences, RSA solutions break down business and security silos so organizations can take control of the risks that stem from digital transformation. We protect millions of users around the world, and we help more than 90 percent of the Fortune 500 companies take command of their security posture so they can protect what matters most.
By integrating Thomson Reuters Regulatory Feeds (TRRI Feeds) into the RSA Archer Corporate Obligations Management, it will afford compliance teams to more easily manage the ever-growing volume of alerts from the world's financial regulators. TRRI feeds provide firms with automated regulatory alerts from a database covering hundreds of global regulators. Multiple TRRI feeds can be created and configured to a client's specific regulatory requirements by content type, geography, keyword, sector, organizations, and themes. Providing client-defined, customizable feeds in Thomson Reuters provides an automated way for clients to quickly eliminate volumes of regulatory content that is not relevant to their organization.
Partner type(s): Technology
---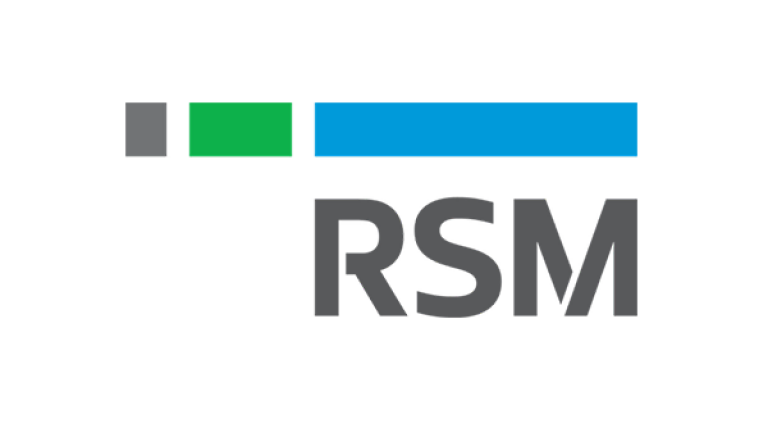 RSM combines our deep knowledge of tax technology and tax process with our clients' business strategies and goals to co-develop effective solutions. We support businesses through tax technology selection and optimization, data collection and management strategies, tax department workflow and process improvement, and tax function outsourcing and co-sourcing solutions.
Partner type(s):  Referral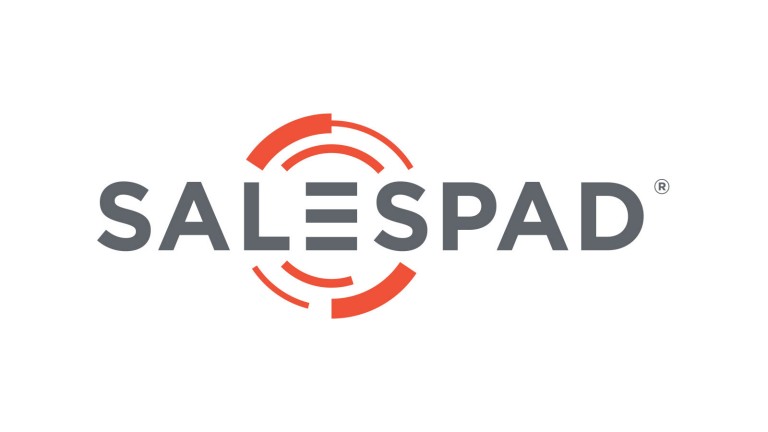 SalesPad was designed by distributors with day-to-day operations in mind. Gone are the days of ERP that caters to the accounting crowd. The numbers still add up, but the focus has changed — we want to make your distribution processes radically better. SalesPad increases visibility into all aspects of your business, demolishing the need for knowledge silos. Our enterprise-grade workflow boosts the speed and agility of your processes too, knocking down the barriers to profitability. Push the value of your existing software further with our distribution expertise, and ditch the hazards that come with deploying a monolithic ERP solution.
Partner type(s):  Referral, Technology

---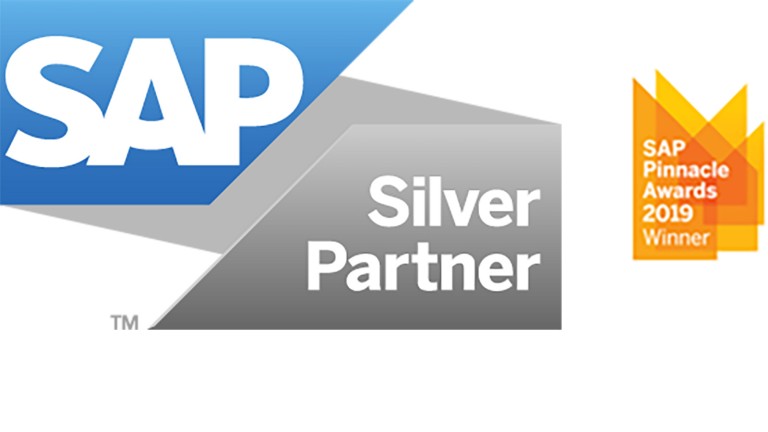 Regardless of industry, market, or region, the rapid pace of change around sales and use tax is making it increasingly difficult to maintain manual or custom tax processes. Together, Thomson Reuters and SAP have long delivered integrated, innovative solutions which meet your global tax, accounting, and procurement needs. ONESOURCE™ Determination intelligently delivers billions of real-time tax decisions, integrated with some of your most trusted SAP solutions, without the need for special customizations.
Member of the SAP® PartnerEdge® ecosystem.
Partner type(s):  Implementation

---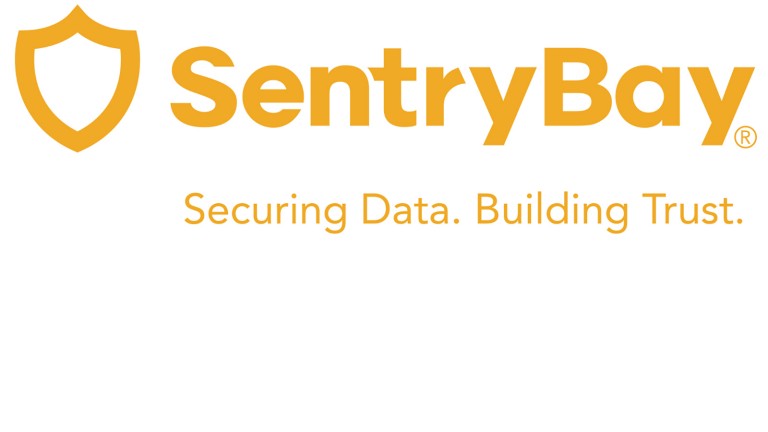 As the enterprise world is increasingly moving to the cloud, the end user device is the weakest link. Currently in use by millions of end users, SentryBay have applied their unique patented security solutions to provide HighQ with a new baseline for endpoint data security when accessing the HighQ platform from any unmanaged device. Due to the unprecedented threats targeted at end users on a daily basis, all devices are vulnerable to endpoint infostealers, irrespective of the existing anti-virus or other threat detection solutions in place. In collaboration with HighQ, the SentryBay Armoured Browser fills this key 
Partner type(s): Marketing
---
A strategic referral partner, SheBreaksTheLaw is a network of leading female lawyers, which utilize the HighQ Platform to communicate\share information within their network.
Partner type(s):  Referral
---
Partner type(s):  Marketing, Referral

---
Strategic Solutions NW, LLC built Thomson Reuters AX and D365 integrations. They are Microsoft Gold Certified D365 for Finance & Operations and Business Central implementations, upgrades, and support.
Partner type(s):  Referral, Technology

---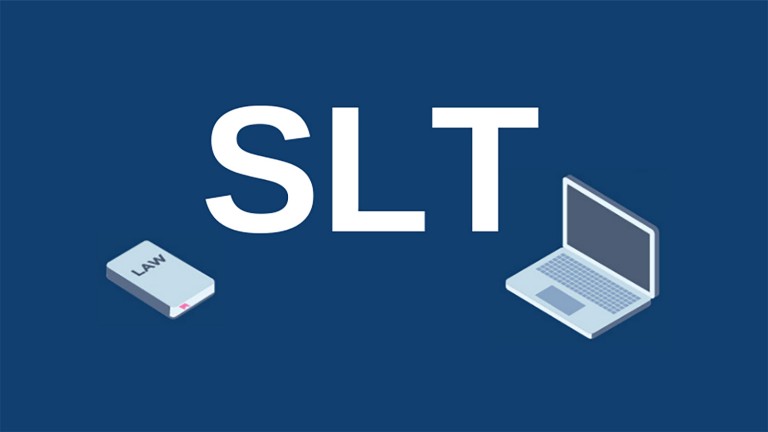 Sweet Legal Tech (SLT) is an Italian company offering consultancy and education services in the fields of legal tech and digital transformation, with the purpose of integrating new legal operations models. SLT has partnered with leading software providers such as Thomson Reuters, in order to give lawyers, both in-house and in private practice, an opportunity to learn and select the most advanced technologies.
Partner type(s):  Referral

---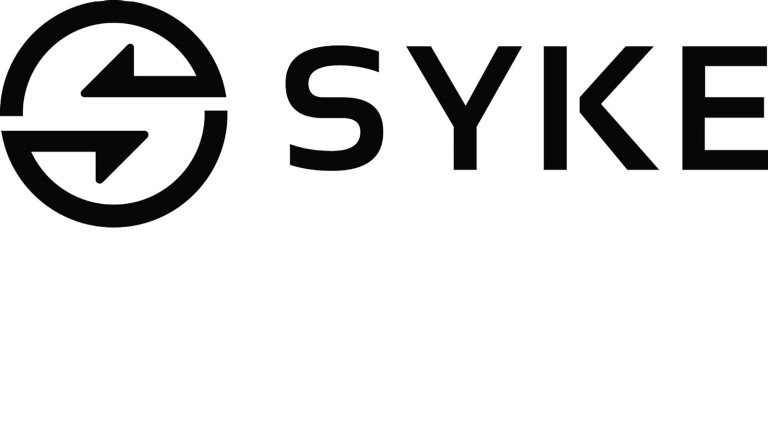 As a global strategic partner, SYKE helps law firms and large organizations choose, buy, and implement Thomson Reuters legal technology. This includes document automation, contract life cycle management, legal AI, expert systems, and legal bots.
Partner type(s):  Referral

---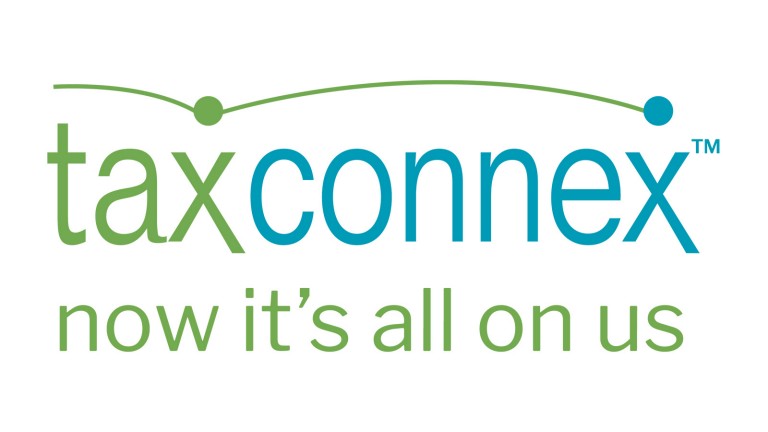 TaxConnex ™ is how businesses finally get sales tax off their plate – no matter how many states they're in or how often regulations change. Sales tax is more complicated than ever, especially in a post-Wayfair world. Yet the providers who claim to simplify sales tax often still leave the hardest parts – and the liability – up to you. When you work with TaxConnex, it's all on us. This means you get all the know-how, all the backup, and none of the risk. It's only possible because of our proprietary platform and network of sales tax experts. That's why large to midsized corporations, including accounting firms, turn to TaxConnex.
Partner type(s):  Referral

---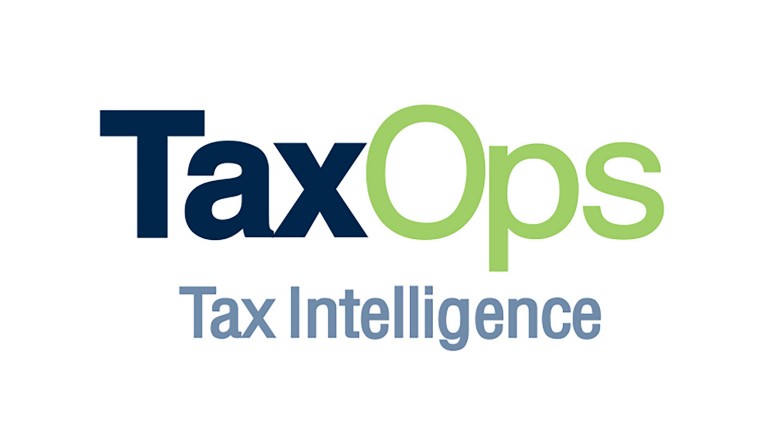 TaxOps is an award-winning tax specialty and business consulting firm who has partnered with Thomson Reuters ONESOURCE to provide the leading tax automation software to growth-oriented customers worldwide. We've assembled a staff of seasoned professionals with significant Big Four experience, enabling our teams to provide the strength, experience, and resources of a national tax firm with the hands-on client engagement of a boutique firm. From one-off studies to full-service tax outsourcing solutions, TaxOps offers customized federal, state and local, international, and tax minimization solutions that drive better tax outcomes.
Partner type(s):  Referral

---
Taylor Made Computer Solutions
Taylor Made Computer Solutions (TMCS) is one of the leading UK IT solution providers. They have partnered with Thomson Reuters in order to introduce their Corporate Legal clients to the Thomson Reuters legal suite of products.
Partner type(s):  Referral

---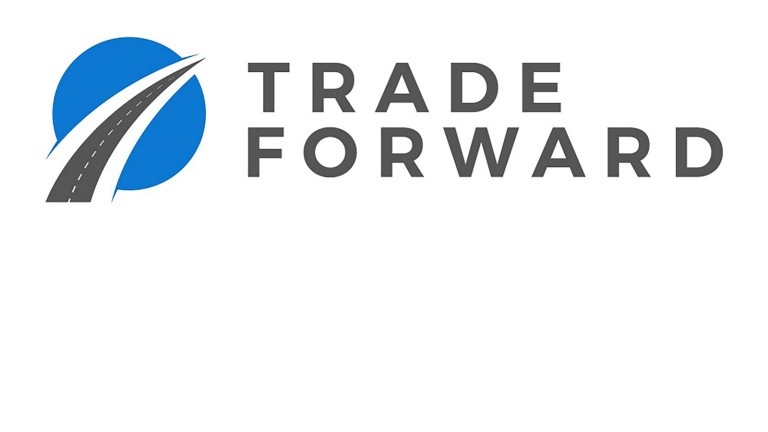 Trade Forward is an established network of global trade professionals available to support the design and delivery of global trade management and business intelligence software while providing strategic consulting services to global manufactures and distributors. We have emerged as an agile partner to help any organization rise to the challenges and complexities within their global supply chain and provide flexible, informed, and intelligent plans to adapt and move any logistics and trade operation to a new level of optimization. Trade Forward is a referral partner for ONESOURCE Indirect Tax and ONESOURCE Global Trade and is an implementation partner for ONESOURCE Global Trade.
Partner type(s): Implementation, Referral
---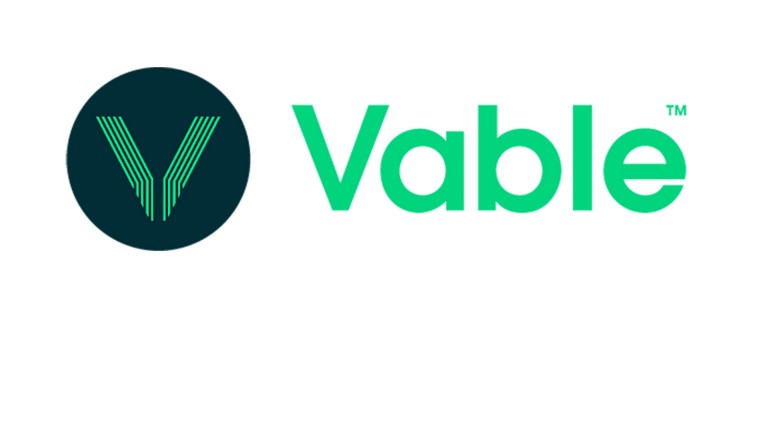 Vable specializes in content aggregation and data visualization. Vable and HighQ are used together by a variety of legal clients that require content to be integrated and visualized in the HighQ platform.
Partner type(s):  Referral

---
Workshare has been integrated into Thomson Reuters HighQ and provides clients secure enterprise file sharing and collaboration capabilities.
Partner type(s):  Referral, Reseller

---
XiTrust Secure Technologies GmbH
XiTrust is a leading eSignature Provider. HighQ + eSignature is a core use-case for in-house legal teams and the partnership was formed due to market demand.
Partner type(s): Referral
---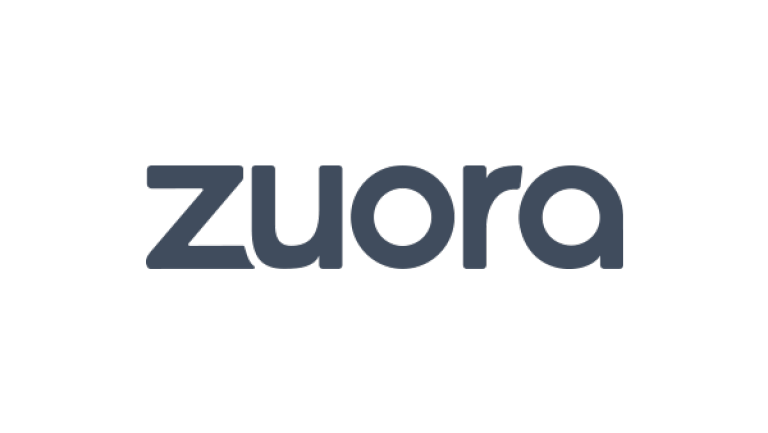 Zuora provides a cloud-based system of record for subscription businesses. Powering the Subscription Economy®, the Zuora platform was architected specifically for dynamic, recurring subscription business models and functions as an intelligent subscription management hub that automates and orchestrates the entire subscription order-to-cash process, including billing and revenue recognition.
Partner type(s):  Referral


Learn more about our partnership programs
Find out how to extend your business reach and expand your expertise through our partner network