Corporate partner directory
2Quadrated is a specialized, independent advisory firm for Legal Technology which has partnered with Thomson Reuters to provide the best legal tools to the leading German Law Firms.
Partner type(s):  Referral

---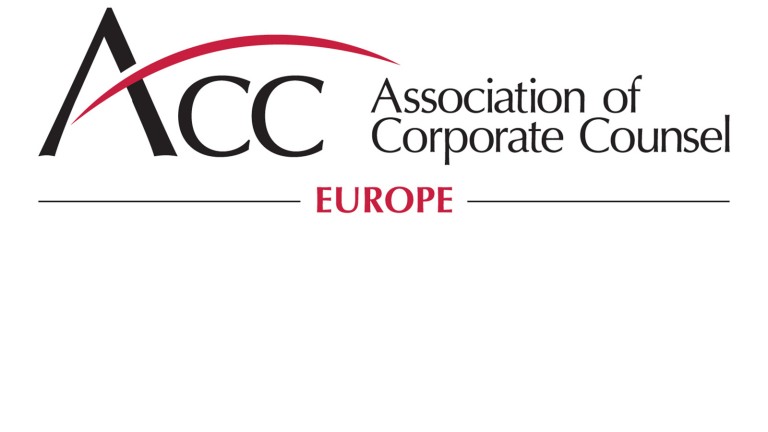 The Association of Corporate Counsel Europe (ACC Europe) utilizes the HighQ Platform for internal purposes and serves the needs of lawyers practicing in corporations and other organizations throughout Europe. ACC Europe, with more than 3,000 members, promotes the common interests of its members, contributes to their continuing legal education and seeks to improve the understanding of the role of in-house counsel. ACC Europe is a chapter of the Association of Corporate Counsel (ACC), the world's largest community of corporate lawyers representing more than 47,000 members employed by over 10,000 corporations and organizations in 85 countries. For more information contact europe@accglobal.com.
Partner type(s):  Referral

---
Acumatica is an ERP system that is partnering with Thomson Reuters to provide the technical resources and certification for an integration to ONESOURCE™.
Partner type(s): Technology
---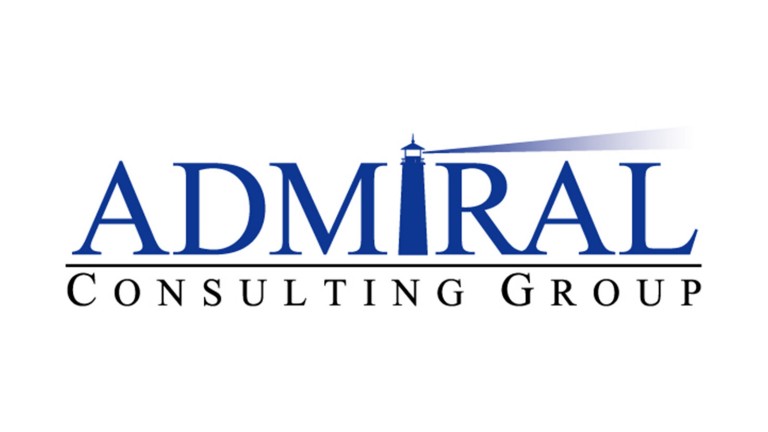 Admiral Consulting Group is a Microsoft Gold ERP, CRM and Cloud Services partner providing business management software and implementation services to the New York metro area and around the world. Admiral's unique approach combines innovative thinking and the latest technologies to deliver results and value.
Partner type(s):  Referral
---
Advanced Tax Automation, Inc.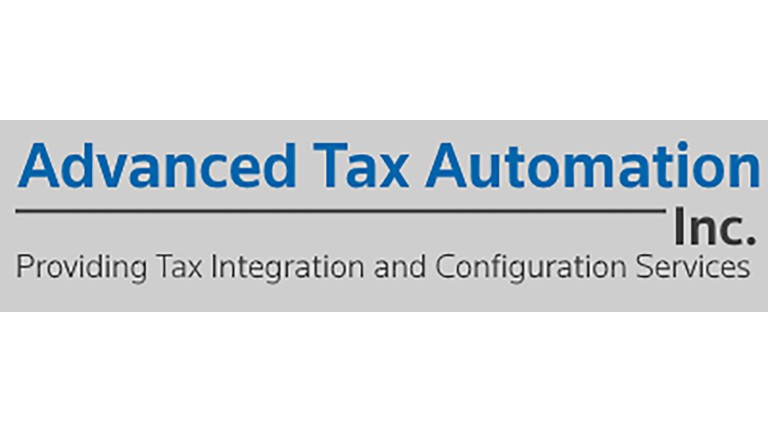 Partner type(s):  Referral

---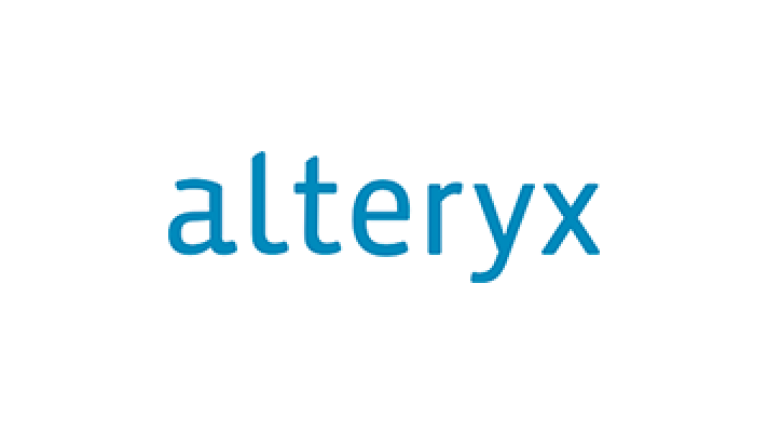 Thomson Reuters is a Premier Partner and a Global Re-seller of Alteryx in tax, legal, and risk and offers Thomson Reuters Alteryx Connectors to its portfolio of products and content solutions. Thomson Reuters provides training and professional services for building out Alteryx workflows, apps, and macros. The modern, end-to-end Alteryx analytics platform enables analysts and data scientists alike to discover, share and prep data, perform analysis – statistical, predictive, prescriptive, and spatial – and deploy and manage analytic models. Thousands of people in enterprises all over the world rely on Alteryx daily to deliver game-changing results.
Partner type(s):  Reseller
---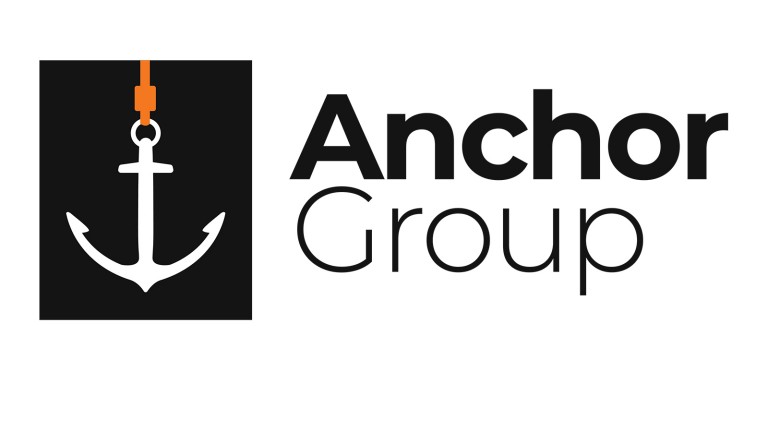 Anchor Group is a NetSuite implementer that delivers integrated tax solutions to our mutual customers. A friendly Midwest personality combined with a highly technical team, creates the perfect combination for a NetSuite partner.
Partner type(s):  Referral

---
Avanlight Consulting is a respected thought leader in the legal realm for Portugal and works closely with Thomson Reuters to introduce companies in need to an end-to-end legal tool.
Partner type(s):  Referral

---
Berkeley Bridge provides leading Doc Automation tools which have been integrated with HighQ. They make knowledge work for you. Berkeley Bridge believes that the existing knowledge and experience in organizations is the most important precondition for success. The effective use of all information available allows organizations to optimize processes and to serve customers better. Berkeley Bridge has been supporting organizations for over fifteen years by advising them and inspiring them in terms of knowledge systems. We provide solutions for designing, managing, and sharing knowledge in, inter alia, the legal domain, in health care, for the government, and in many other sectors. We do so with a team of enthusiastic knowledge experts and experienced developers from our office in Alphen aan den Rijn (The Netherlands); however, in order for everyone in the organization to benefit optimally, it is important that this valuable information is accessible and practically applicable. In practice, most information is located in the minds of employees, hidden in separate documentation, or fragmented in different systems; therefore, we aim to make a significant contribution to the improvement of knowledge sharing in your organization, so that valuable information is available to everyone and so that it can actually be of decisive value to your organization.
Partner type(s):  Referral, Technology

---
Bizibody Technology Pte Ltd.
Bizibody is a Legal Tech Advisory and Consultancy firm that helps legal organizations with digital collaboration tools, specifically in Singapore.
Partner type(s):  Referral

---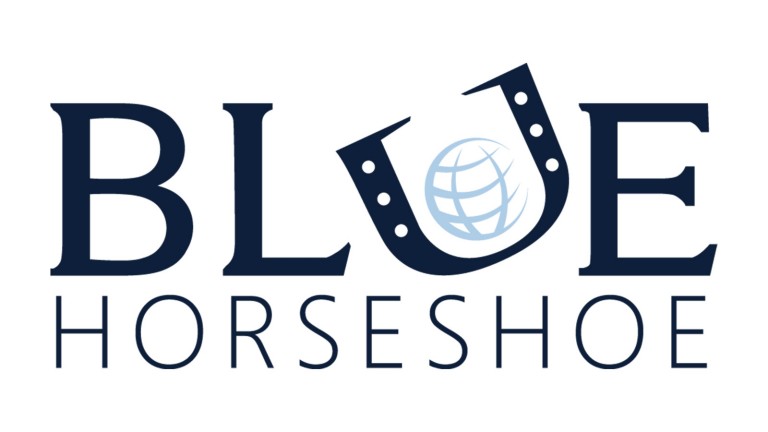 Blue Horseshoe is a Cloud Enterprise and Supply Chain Solutions firm with a specific focus on Microsoft Dynamics 365. Blue Horseshoe provides custom cloud solutions tailored for food & beverage distribution, retail supply chain, CPG distribution, and logistics and transportation. Blue Horseshoe Solutions works with Thomson Reuters by delivering integrated tax solutions to our mutual partners.
Partner type(s):  Referral

---
Boost provides a range of services to support and build modern in-house legal functions, including legal department 'hubs' based around the HighQ platform.
Partner type(s):  Referral

---
Partner type(s):  Implementation, Referral

---
CDW is one of the leading Software Providers in the UK. They have signed a referral agreement for the HighQ Solution based on the demand from many of their large Corporate Legal clients.
Partner type(s):  Referral

---
Partner type(s):  Implementation

---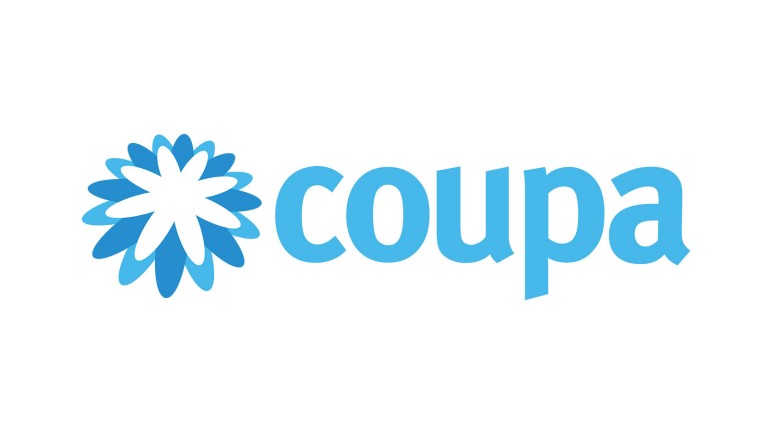 Coupa Software is the leading provider of BSM solutions. We offer a comprehensive, cloud-based BSM platform that has connected hundreds of organizations with more than four million suppliers globally. Our platform provides greater visibility into and control over how companies spend money. Using our platform, businesses are able to achieve real, measurable value and savings that drive their profitability.
Partner type(s):  Technology

---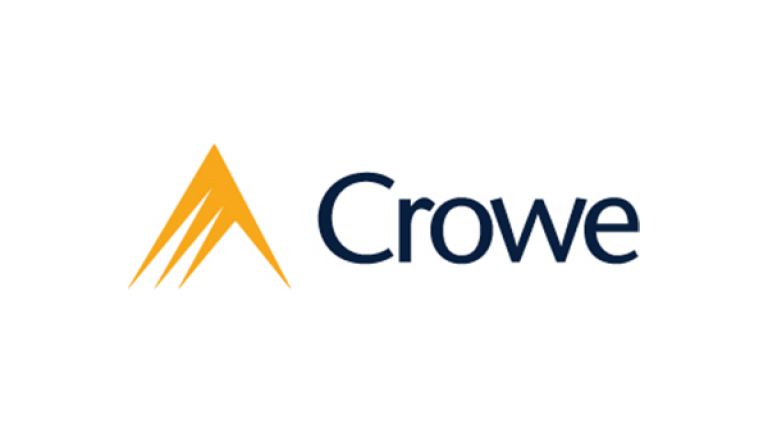 Crowe is a public accounting, consulting, and technology firm that combines deep industry and specialized expertise with innovation. By listening to our clients, we learn about their businesses and the challenges they face. Our dedicated teams strive to deliver exceptional client service while upholding our core values and strong professional standards. We invest in tomorrow because we know smart decisions build lasting value for our clients, people, and profession. Crowe and Thomson Reuters have collaborated to introduce K-1 Analyzer, a revolutionary solution for extracting, aggregating and reviewing K-1 information.
Partner type(s):  Reseller

---
CRS is a respected specialist in the IT realm that offers a variety of legal solutions to the market. They have partnered with HighQ to ensure that the major Italian legal organizations can tackle their challenges with the correct tools.
Partner type(s):  Referral

---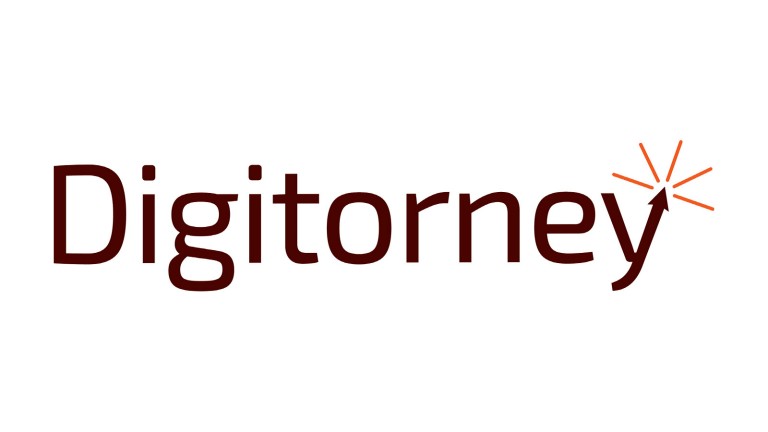 Digitorney is a digital marketplace in business law that connects supply and demand in terms of legal advisory, legal tech solutions, legal contents and legal trust services. As a strategic referral partner for Germany and the Netherlands, Digitorney is one of HighQ's key strategic partners that has introduced a variety of companies to required use-cases for both the Corporate and Legal sectors.
Partner type(s):  Referral

---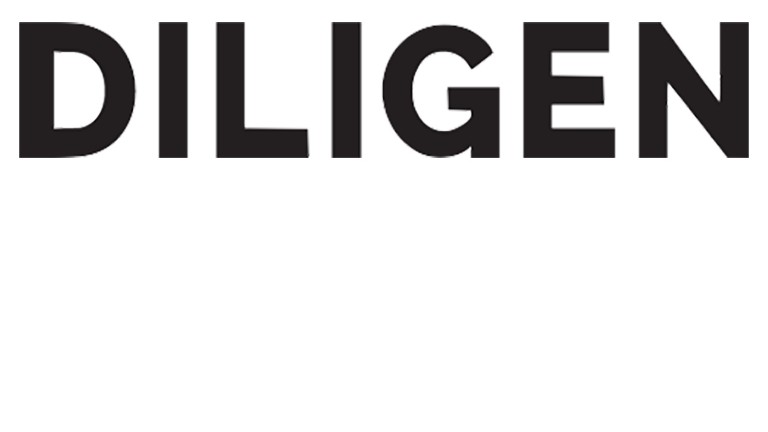 Our software puts the power of highly trained machine learning algorithms at your fingertips for faster, more intelligent contract review.
Partner type(s):  Marketing
---
A strategic referral partner for the Netherlands, DPA is a leading legal staffing organization that has joined forces with HighQ to advise its customers on how to streamline legal innovation.
Partner type(s):  Referral

---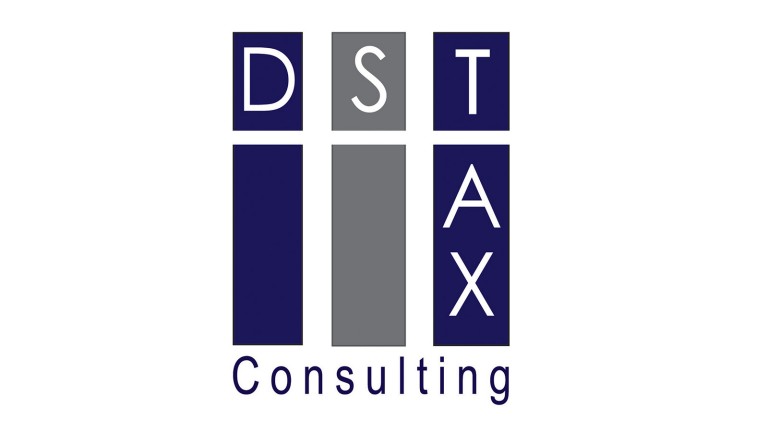 DS Tax is a long time partner of Thomson Reuters that provides an array of products and services related to indirect tax. DSTax has numerous types of partnerships with Thomson Reuters, including being an outsourced compliance partner. DSTax also provides general indirect tax services such as nexus studies, research, tax advice, registrations, and voluntary disclosure services. For more information please visit dstax.com/partners.
Partner type(s):  Implementation, Reseller, Referral

---
Ducharme, McMillen & Associates
DMA, a proudly employee-owned company, has been partnering with many of North America's largest companies since 1972 to solve their corporate tax challenges. Our professionals span the U.S. and Canada, serving Fortune 1000 companies with the highest level of expertise. Focusing on six key areas of corporate taxation – property tax, sales/use and commodity tax, state income and franchise tax, tax technology, crown royalties, and unclaimed property – DMA professionals assist companies with minimizing their taxes, enhancing the efficiency of their tax administration through industry-leading technology solutions, and managing their tax compliance obligations.
Partner type(s):  Implementation, Referral, Technology

---
Echo Legal Automation Limited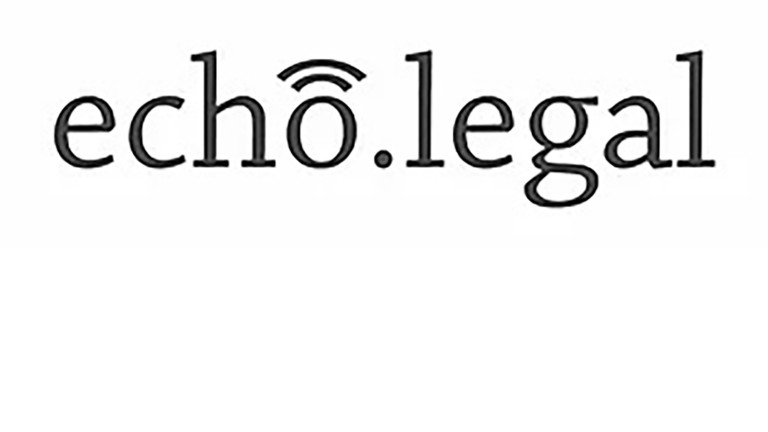 Echo Legal Automation is a professional services company specializing in Contract Express and Thomson Reuters HighQ implementation. Echo works with Thomson Reuters to help organizations implement and scale the use of legal technology. Consisting of highly experienced system specialists and practicing lawyers backed by a world class methodology, Echo offers the capability to provide a complete service bespoke to your organization or custom engagements to augment your capabilities. Echo is owned and managed by founding members of the original Contract Express team. With many decades of combined experience since 2001, Echo has worked on many of the world's largest deployments at major law firms and corporations.
Partner type(s): Referral
---
EFI (Electronics for Imaging, Inc.)
EFI delivers a shared sales tax solution in the digital printing industry.
Type: Marketing
---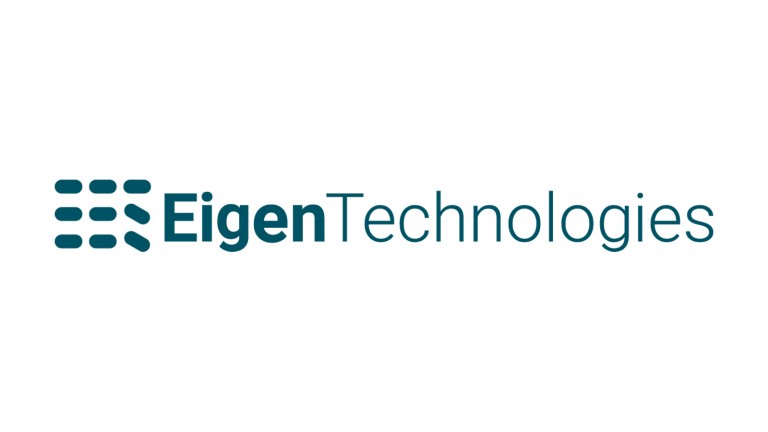 Eigen is one of the leading global machine learning organizations and they have partnered with Thomson Reuters to provide a powerful joint value proposition to the corporate world. Eigen's mission is to supercharge the way organizations operate by unlocking the value of their qualitative data. Eigen's user-friendly and flexible natural language processing (NLP) machine learning platform enables businesses to extract and classify accurate information from diverse types of documents at scale. Our clients then use this data to drive down costs, find opportunities, assess risks, and meet regulatory requirements.
Partner type(s):  Referral, Technology

---
A strategic referral partner for the Nordics, ETAIN is one of HighQ's key consultancy partners. They equip companies with legal tools to gather and structure data, automate work processes, and facilitate more effective collaboration.
Partner type(s):  Referral

---
European Legal Technology Association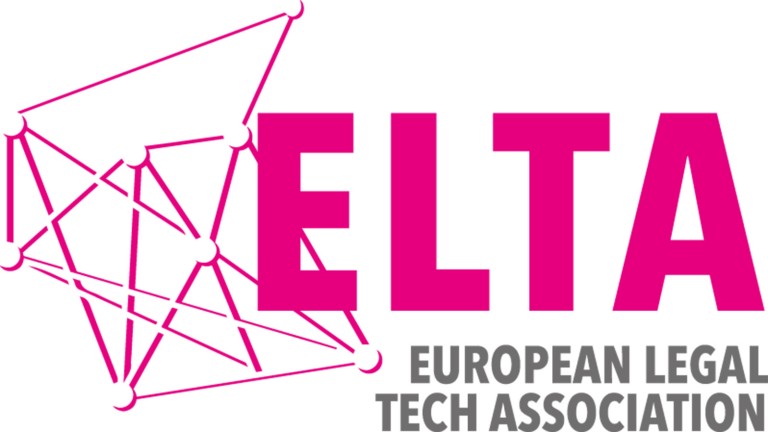 The European Legal Technology Association (ELTA) is a network made up of law firms, companies, legal technology providers, start-ups, and individuals in Europe. The association is a platform to promote knowledge about, and possible application of, technological and software-based solutions in the legal market, as well as their uses in companies, law firms, start-ups and other initiatives in this field. ELTA uses HighQ as a collaboration tool to assist in providing a think tank for legal technology and legal innovation throughout Europe and beyond.
Partner type(s):  Referral

---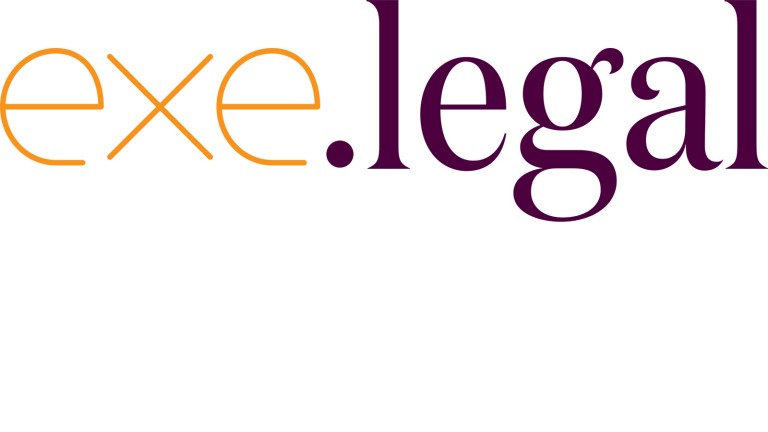 Exe Legal has partnered with Thomson Reuters to consult and represent our clients in corporate, litigation, and compliance matters involving technology, to include cybersecurity and data protection, FinTech, intellectual property law, and others.
Partner type(s):  Referral

---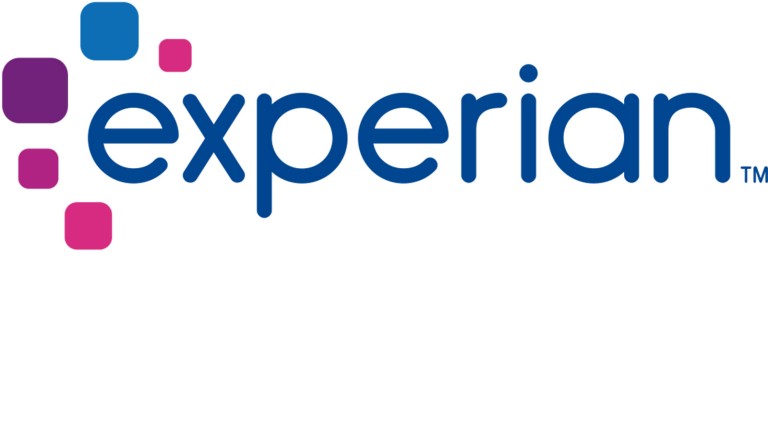 Experian partners with Thomson Reuters ONESOURCE to provide address validation data solutions, ensuring the most accurate tax calculations based on a customer's precise location and tax jurisdictions. Experian Data Quality is a recognized industry leader of data quality and data quality management solutions with over 25 years of expertise. Our comprehensive solutions validate, standardize, enrich, profile, and monitor your customer data so that it is fit for purpose. We have thousands of clients worldwide in many verticals including retail, finance, education, insurance, government, and healthcare. Our software integrations help organizations improve contact data quality for CRM and ERP systems. Integrations include tools for capturing accurate data at the point of entry, cleaning existing data within your database, and identifying duplicates within your database.
Partner type(s): Reseller
---
With software solutions that span privacy, legal operations, compliance, cybersecurity, and information governance, Exterro helps some of the world's largest organizations work smarter and more efficiently.
Partner type(s):  Reseller

With over $20B in annual cloud revenue, IBM has built a leading enterprise hybrid cloud business. This includes a comprehensive range of as-a-service offerings, software, hardware and professional services that enable IBM to advise, move, build and manage cloud solutions across public, private and on-premises environments. Through its global network of more than 60 cloud data centers across 19 countries and 18 availability zones across 6 regions, IBM public cloud helps enterprises in all industries to meet security, resiliency, performance, and global deployment requirements. Built on an open source, multitenant environment, clients have secured access to an enterprise-grade IaaS and a leading PaaS that provides them with the latest developer capabilities and ready-to-go innovation engines. This includes more than 190 cloud-native APIs, such as AI, blockchain, IoT, serverless and quantum computing, and consistent function all the way to the edge.
Partner type(s):  Alliance

---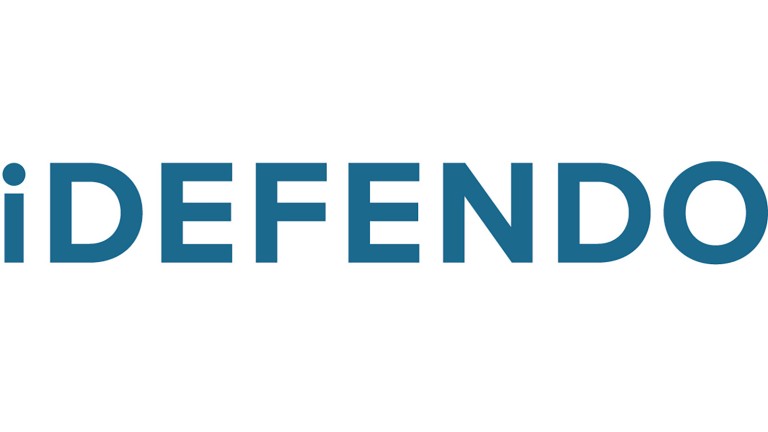 iDefendo has partnered with HighQ to offer intellectual property protection with blockchain benefits to clients. Blockchain technology is used to establish a Digital Witness™—an immutable record that proves the existence of a document at a specific point in time. A Digital Witness establishes provenance and intent for documents, database records, sensor data, log files, and any other type of information in order to demonstrate intent, copyright ownership, compliance, and more, helping law firms protect their intellectual property—and that of their clients—while positioning themselves as leaders in digital technologies for legal services.
Type: Referral, Technology
---
Institute of Legal Innovation / Instituto de Innovacion Legal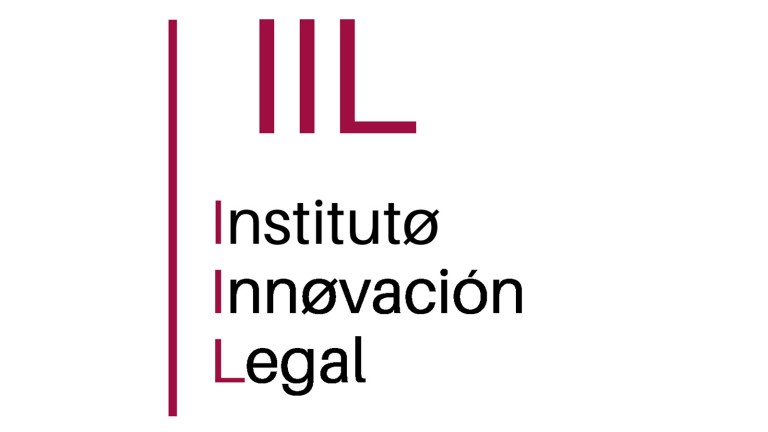 As a strategic referral partner for Spanish-speaking regions, the Institute for Legal Innovation (IIL) is a leading consulting firm that advises on innovation and digital transformation to legal organizations and professionals. It is also an incubator for LegalTech projects. We provide training, consultancy, research, and organization of events aimed at supporting the necessary transformation and adaptation of the legal sector to the new environment in which technology plays a major role. We help legal professionals: lawyers, judges, solicitors, notaries, lawyers of the administration of justice, etc. to acquire the skills, knowledge and experience they need to respond to the demands of their clients.
Partner type(s):  Referral

---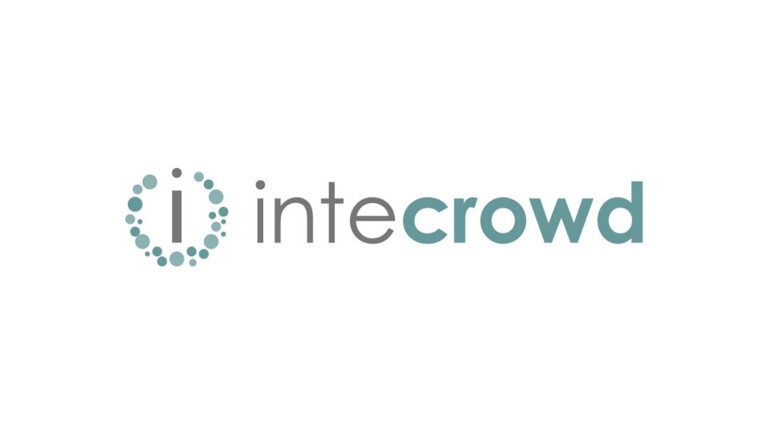 Intecrowd is an Authorized Workday Services Partner with deep expertise across Workday Financials and HCM functionality. Our focus is to partner with our clients to drive value from their Workday solutions. We deliver variety of services and solutions that include: Application Management Services (AMS), Integrations, Deployment services, Workday Cloud Platform solutions, Data Conversion solutions, and client-side project support. Specifically, for Thomson Reuters we leverage our significant integration expertise to provide cost effective ONESOURCE to Workday integration solutions.
Partner type(s):  Technology

---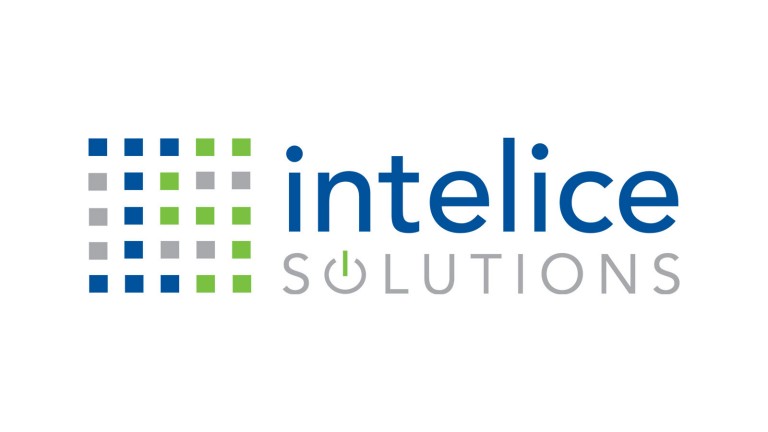 At Intelice, we believe in IT support that is intelligent, innovative, comprehensive and easy, allowing our clients to achieve the highest standard of success.
Partner type(s):  Referral

---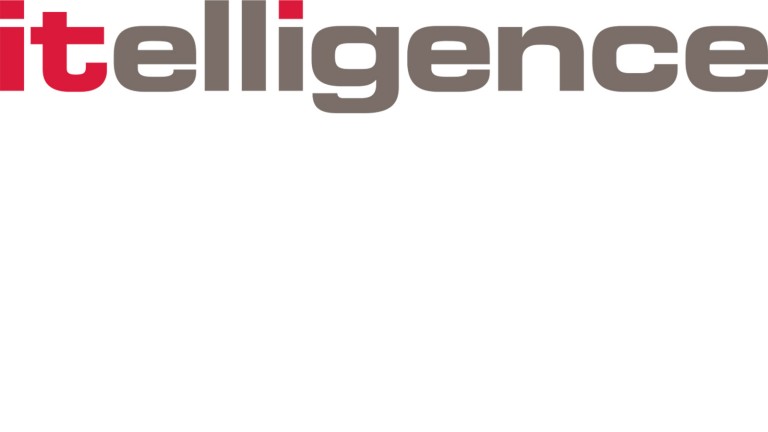 Partner type(s):  Referral

---
Partner type(s):  Referral, Technology

---
Jalubro is a modern alternative to the typical run-of-the mill consulting firm. Our goal is to provide a fresh approach to change, challenge the traditional consultancy model, and successfully transform legal operations with technology. Our team of experts have decades of hands-on experience building & managing legal operations from the ground up. We specialize in helping legal departments and law firms select, deploy and manage the plethora of legal technology solutions available in the market today. Consisting of former In-House Counsel, legal operations leaders, lawyers and legal technology experts, each one of the team brings extensive industry insight and technical know-how to every engagement, allowing us to quickly design and deploy practical solutions that solve even the most complex of business problems. As well as providing exceptional talent, we also combine the industry-proven methodologies used by large firms with the speed and innovation only a start-up can offer; meaning, we are able to deliver better value without compromising on quality and at the most competitive rates. Thomson Reuters and Jalubro engage in a value-added partnership by combining delivery expertise and leading-edge legal technology as a unique offering.
Partner type(s):  Referral

---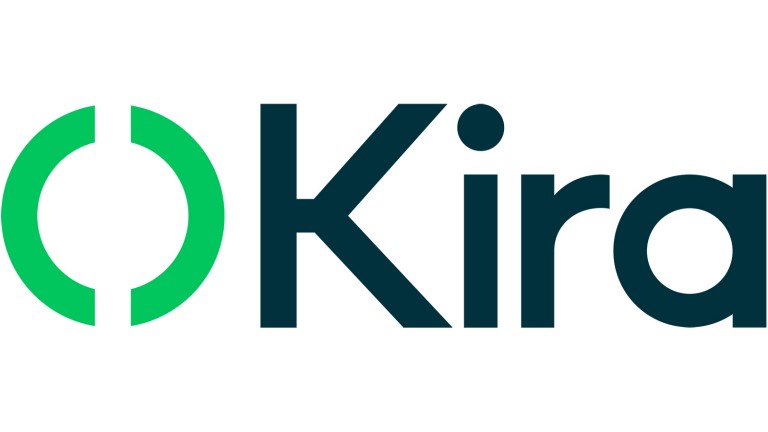 Kira Systems' technology is the most used and trusted software for contract review and analysis, helping the world's largest corporations and professional service firms uncover relevant information from unstructured contracts and related documents. Kira is a powerful, patented, award-winning software solution that excels at searching and analyzing contract and document text and can be deployed for due diligence, knowledge management, lease abstraction, regulatory compliance, and other projects where visibility into contract and document data is critical. Kira has partnered with Thomson Reuters to provide a unified solution to the legal world.
Partner type(s):  Referral, Technology

---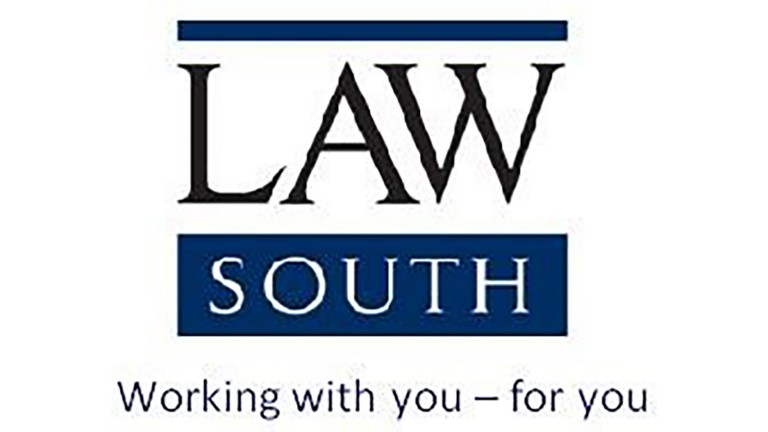 Law South is a grouping of 12 independent regional law firms spanning the South of the UK with a total of 2,700 staff of which 1,600+ are lawyers and GFI exceeding £200M. The member firms wholly own Law South Group Ltd which is a company limited by guarantee. Formed in 1988, the group has evolved with the market and, following an agreed protocol, has proved to be a successful model. The firms have collaborated on a wide variety of business and managerial development initiatives that have substantially improved business practices as well as achieving considerable cost savings for its members. Law South has formed a partnership with Thomson Reuters to ensure that its member firms have access to the leading, end-to-end legal software tools.
Partner type(s):  Referral

---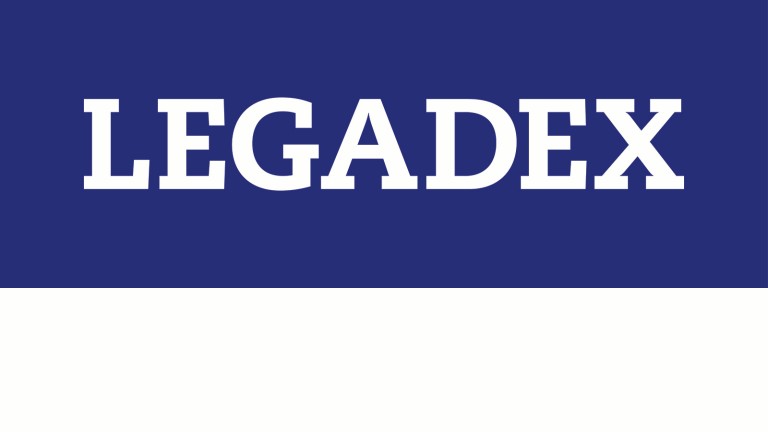 Legadex is one of HighQ's key strategic partners and a long-standing HighQ client. They have introduced a variety of companies with legal-tech requirements in the Corporate Legal Sectors. Legadex specializes in legal tech innovation as well as legal staffing and corporate services. Their business philosophy is based on the strength of three elements in combination: People, Process and Software. Legadex serves a client base of more than 300 international companies.
Partner type(s):  Referral

---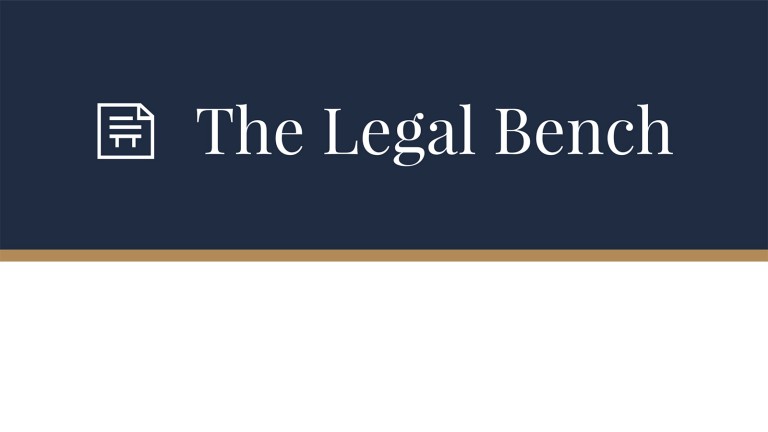 The Legal Bench provides relevant matching of top tier Legal Professionals to bridge organizational gaps. The Legal Bench is founded and led by three top tier professionals with ample legal and recruitment experience. The Legal Bench is a one stop shop for interim and fixed recruitment solutions, ad hoc legal support (b2b), and legal tech advisory services. They have partnered with Thomson Reuters to advise and guide their clients on the most comprehensive legal innovation tools.
Partner type(s):  Referral

---
Legal Tech Innovation is a forensic, eDiscovery and DMS consultancy firm that has partnered with Thomson Reuters to offer leading-edge, market-related tools to its customers.
Partner type(s):  Referral

---
Lex Mundi connects the world's leading independent law firms with collaborative processes and smart technology to deliver lean solutions across borders, industries and markets. Our 160 member firms draw on deep relationships and cross-border opportunities to create unparalleled expertise, comprised of more than 21,000 lawyers worldwide. Lex Mundi provides a unique service platform for delivering coordinated and tailored solutions for client's cross-border challenges. The selection criteria for Lex Mundi membership are rigorous and membership is reviewed on an ongoing basis. Our member law firms are located throughout Europe, the Middle East, Africa, Asia-Pacific, Latin America, the Caribbean and North America. LexMundi encourages the use of HighQ by Lex Mundi members, in order to strengthen cooperation among Lex Mundi firms and to offer clients state-of-the-art, seamless service for the execution of cross-border advice and transactions.
Partner type(s):  Referral

---
Liberty Grove Software is a referral partner for ONESOURCE Indirect Tax, specializing in Microsoft Dynamics 365 Business Central and NAV projects. 
Partner type(s): Referral 
---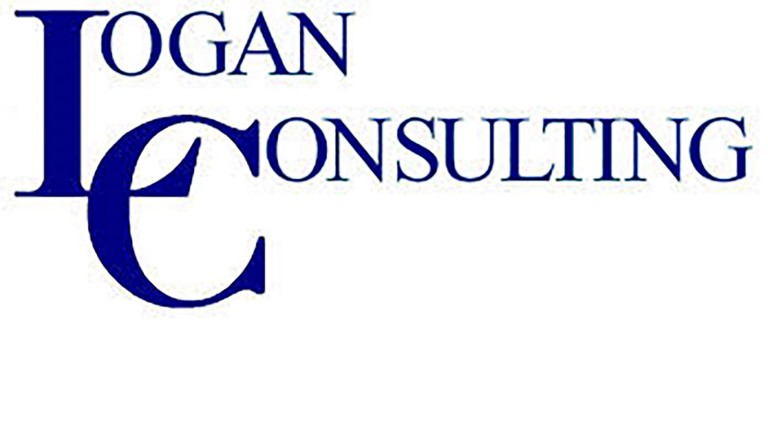 Logan Equity Group delivers integrated tax solutions to our mutual D365-based customers.
Partner type(s):  Implementation

Partner type(s):  Marketing

---
Netsuite (Oracle Netsuite)
Partner type(s):  Referral

---
Next Level Business Services, Inc. (NLB)
Partner type(s): Referral
---
Partner type(s):  Referral

---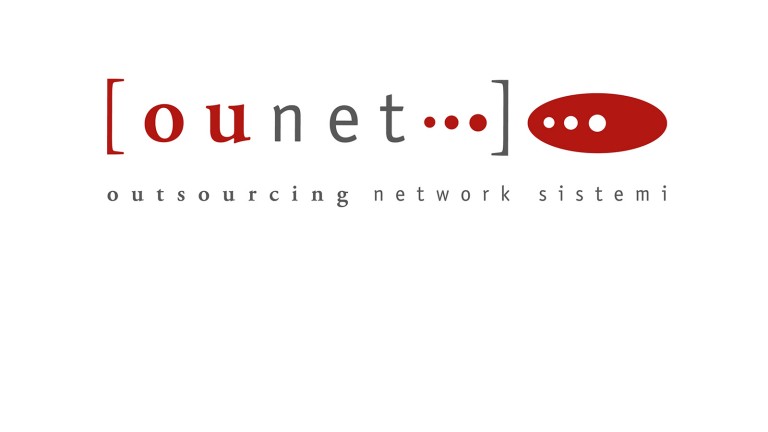 Ounet Sistemi was founded in 2001 with headquarters in Rome. Specializing in information and communication technology, Ounet Sistemi provides specialist consulting and integration and management services for information and security systems, through a wide range of IT-related services, which allows the customer to take advantage of the experience and professionalism gained in over 20 years of presence in the sector. Ounet manages DMS implementations in Italy and refers law firms with a collaboration need to Thomson Reuters HighQ.
Partner type(s):  Referral

---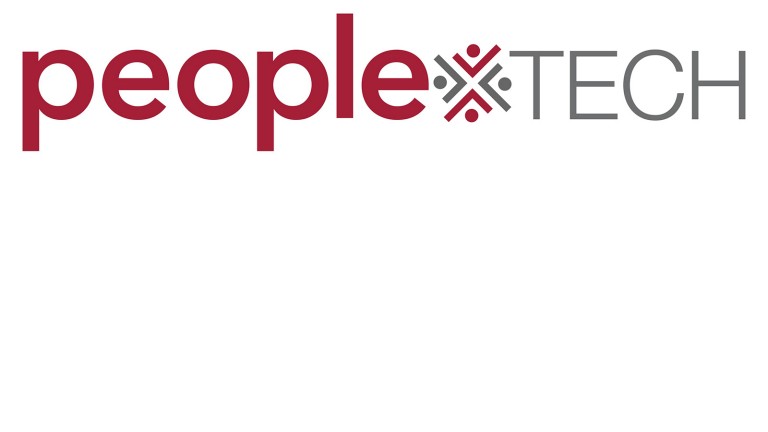 People Tech Group is not a "typical" IT services company. We invest in our clients to help them discover and apply new technology to create a competitive advantage. We develop long-term relationships with our clients where we work with them to push the needle by helping them integrate their systems and data to improve their customer offerings and operations. Key service offerings include digital transformation, enterprise software, data intelligence, and cloud services. 
Partner type(s):  Implementation, Referral

---
Perficient is the leading digital transformation consulting firm serving Global 2000® and enterprise customers throughout North America. With unparalleled information technology, management consulting and creative capabilities, Perficient and its Perficient Digital agency deliver vision, execution and value with outstanding digital experience, business optimization and industry solutions. Our work enables clients to improve productivity and competitiveness; grow and strengthen relationships with customers, suppliers and partners; and reduce costs. Perficient's professionals serve clients from a network of offices across North America and offshore locations in India and China. Traded on the Nasdaq Global Select Market, Perficient is a member of the Russell 2000 index and the S&P SmallCap 600 index. Perficient is an award-winning Premier Level IBM business partner, a Microsoft National Service Provider and Gold Certified Partner, an Oracle Platinum Partner, an Adobe Premier Partner, and a Salesforce Gold Consulting Partner.
Partner type(s):  Referral

---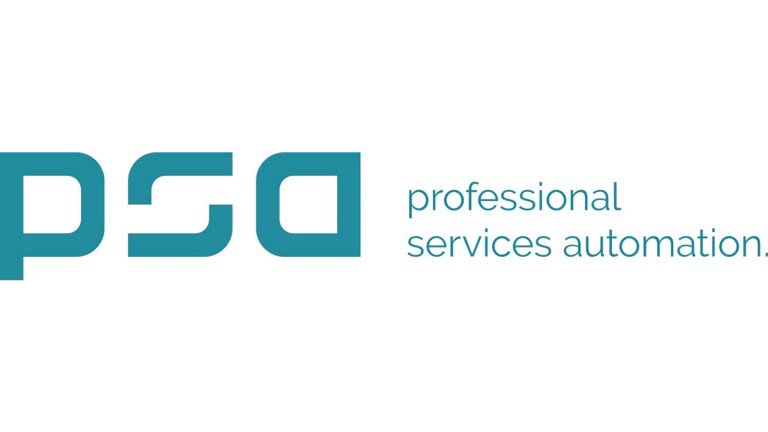 PSA Consulting provides cutting-edge applications, solutions and technologies designed to unleash the power of the intelligent professional services organization, allowing you to stay ahead of the digital curve. We digitize processes and integrate data across the organization, so that your employees are empowered to deliver outstanding quality work and maximize client lifetime value. PSA works closely with the HighQ solution to automate services for its legal customers.
Partner type(s):  Referral

---
Quorum Network Resources Ltd 
Quorum works with Thomson Reuters to provide exceptional IT solutions and managed services that fulfill our client's project requirements from inception to completion and deliver ongoing support – underpinned with care, integrity, and accountability. 
Partner type(s): Referral 
---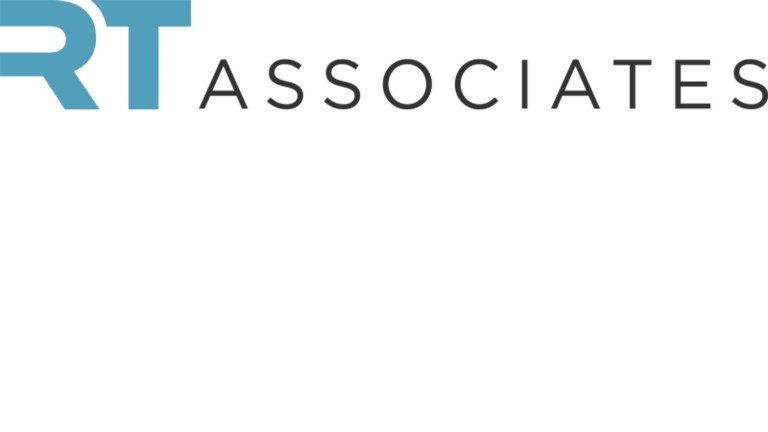 Our mission is to bring both sides of the RegTech market closer together so that both RegTech vendors and regulated firms can derive commercial benefits from using innovative technology to achieve more effective and efficient compliance.
Partner type(s): Referral
---
rfrnz offers automated contract analysis for legal professionals in law firms and corporate legal departments. The rfrnz Contract Intelligence Platform automatically identifies relevant information in contracts (clauses, topics or single KPIs). This can be used to analyze bulks of contracts, e.g. in M&A and Real Estate transactions, or to automate the contract workflow in organizations, e.g. for handling of NDAs, Code of Conducts or Data Processing Agreements. Customers can compare contracts with their own standard templates and generate redlines easily. This way, the analysis and processing of legal documents will become easier, faster and more cost-efficient. rfrnz introduces Thomson Reuters to legal teams who require an end-to-end contract management solution.
Partner type(s):  Referral, Technology

---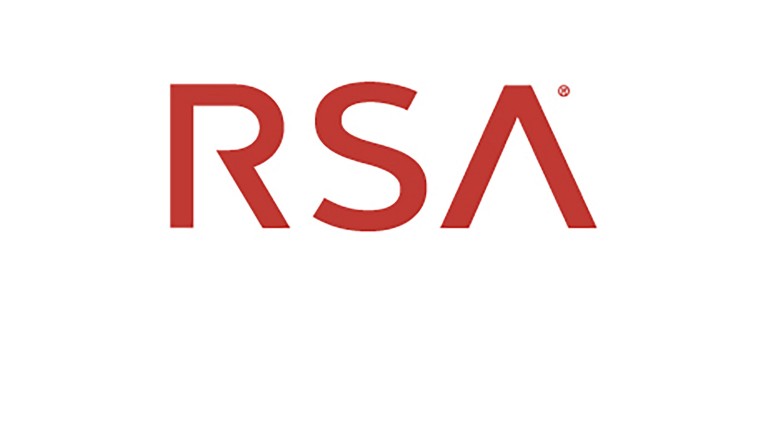 With RSA, organizations can thrive in today's high-risk digital world. In a time when security events increasingly have business consequences, RSA solutions break down business and security silos so organizations can take control of the risks that stem from digital transformation. We protect millions of users around the world, and we help more than 90 percent of the Fortune 500 companies take command of their security posture so they can protect what matters most.
By integrating Thomson Reuters Regulatory Feeds (TRRI Feeds) into the RSA Archer Corporate Obligations Management, it will afford compliance teams to more easily manage the ever-growing volume of alerts from the world's financial regulators. TRRI feeds provide firms with automated regulatory alerts from a database covering hundreds of global regulators. Multiple TRRI feeds can be created and configured to a client's specific regulatory requirements by content type, geography, keyword, sector, organizations, and themes. Providing client-defined, customizable feeds in Thomson Reuters provides an automated way for clients to quickly eliminate volumes of regulatory content that is not relevant to their organization.
Partner type(s): Technology
---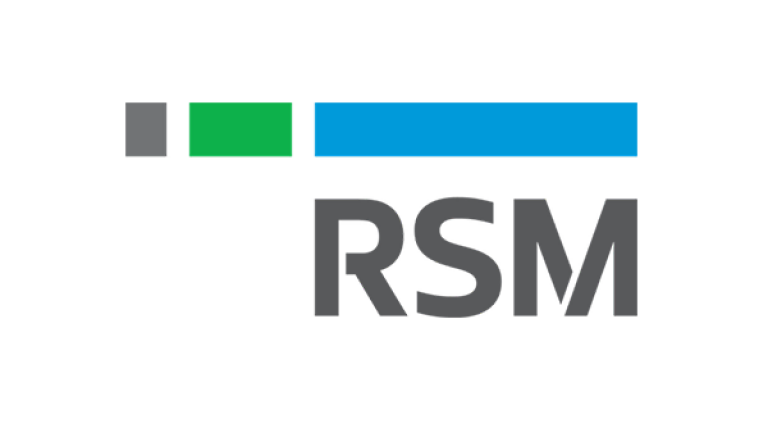 RSM combines our deep knowledge of tax technology and tax process with our clients' business strategies and goals to co-develop effective solutions. We support businesses through tax technology selection and optimization, data collection and management strategies, tax department workflow and process improvement, and tax function outsourcing and co-sourcing solutions.
Partner type(s):  Referral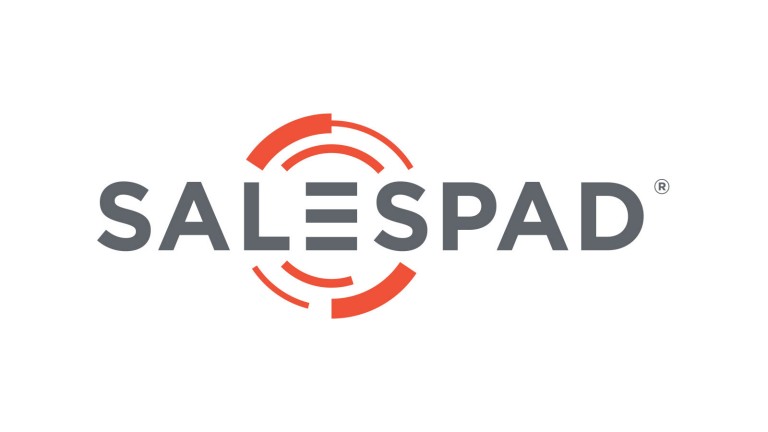 SalesPad was designed by distributors with day-to-day operations in mind. Gone are the days of ERP that caters to the accounting crowd. The numbers still add up, but the focus has changed — we want to make your distribution processes radically better. SalesPad increases visibility into all aspects of your business, demolishing the need for knowledge silos. Our enterprise-grade workflow boosts the speed and agility of your processes too, knocking down the barriers to profitability. Push the value of your existing software further with our distribution expertise, and ditch the hazards that come with deploying a monolithic ERP solution.
Partner type(s):  Referral, Technology

---
SAP partners with Thomson Reuters to ensure our mutual customers can calculate, validate, and report their taxes swiftly and accurately.
Partner type(s):  Implementation

---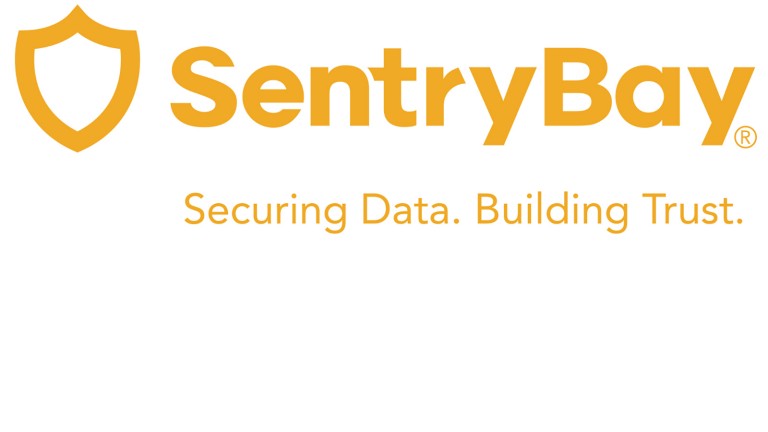 As the enterprise world is increasingly moving to the cloud, the end user device is the weakest link. Currently in use by millions of end users, SentryBay have applied their unique patented security solutions to provide HighQ with a new baseline for endpoint data security when accessing the HighQ platform from any unmanaged device. Due to the unprecedented threats targeted at end users on a daily basis, all devices are vulnerable to endpoint infostealers, irrespective of the existing anti-virus or other threat detection solutions in place. In collaboration with HighQ, the SentryBay Armoured Browser fills this key 
Partner type(s): Marketing
---
A strategic referral partner, SheBreaksTheLaw is a network of leading female lawyers, which utilize the HighQ Platform to communicate\share information within their network.
Partner type(s):  Referral
---
Partner type(s):  Marketing, Referral

---
Partner type(s):  Referral, Technology

---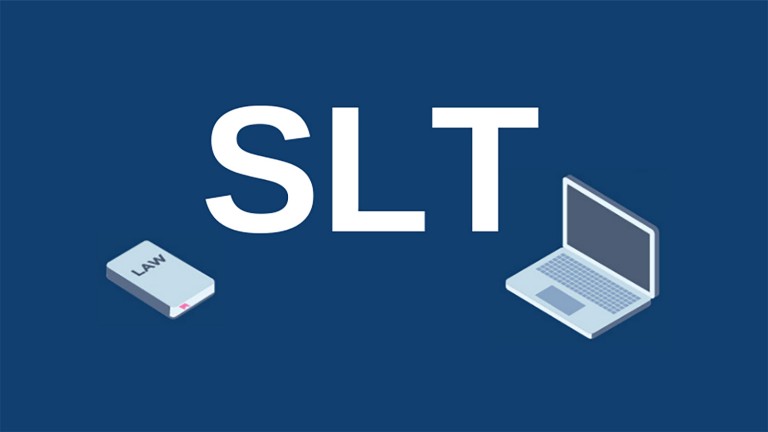 Sweet Legal Tech (SLT) is an Italian company offering consultancy and education services in the fields of legal tech and digital transformation, with the purpose of integrating new legal operations models. SLT has partnered with leading software providers such as Thomson Reuters, in order to give lawyers, both in-house and in private practice, an opportunity to learn and select the most advanced technologies.
Partner type(s):  Referral

---
As a global strategic partner, SYKE helps law firms and large organizations choose, buy and implement legal technology. This includes document automation, contract life cycle management, legal AI, expert systems and legal bots. SYKE was founded in 2016.
Partner type(s):  Referral

---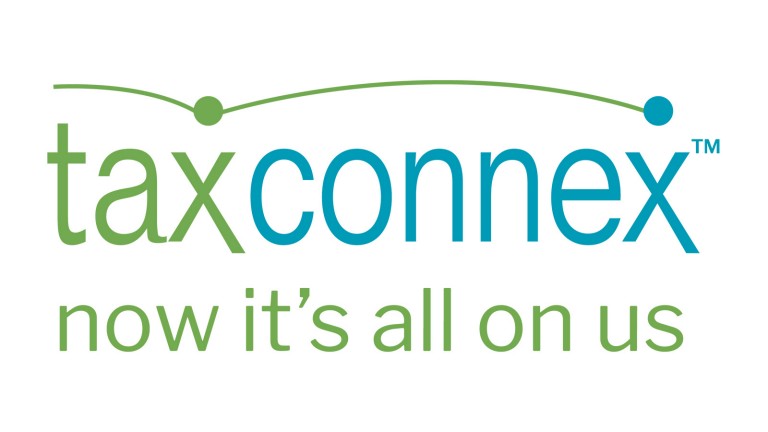 TaxConnex ™ is how businesses finally get sales tax off their plate – no matter how many states they're in or how often regulations change. Sales tax is more complicated than ever, especially in a post-Wayfair world. Yet the providers who claim to simplify sales tax often still leave the hardest parts – and the liability – up to you. When you work with TaxConnex, it's all on us. This means you get all the know-how, all the backup, and none of the risk. It's only possible because of our proprietary platform and network of sales tax experts. That's why large to midsized corporations, including accounting firms, turn to TaxConnex.
Partner type(s):  Referral

---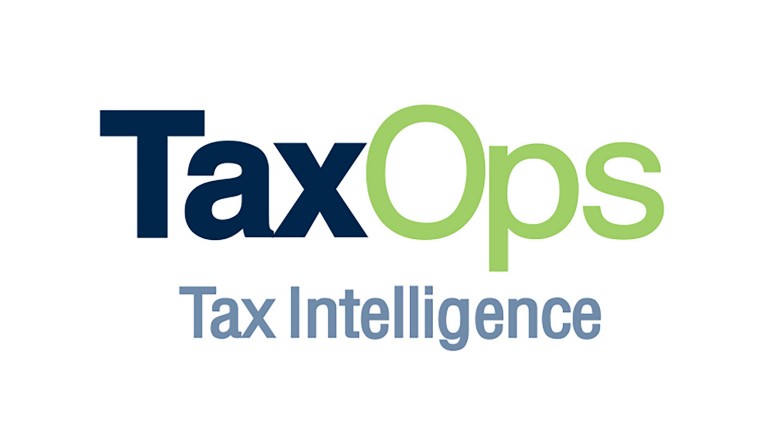 TaxOps is an award-winning tax specialty and business consulting firm helping growth-oriented businesses worldwide. We've assembled a staff of seasoned professionals with significant Big Four experience, enabling our teams to provide the strength, experience, and resources of a national tax firm with the hands-on client engagement of a boutique firm. From one-off studies to full-service tax outsourcing solutions, TaxOps offers customized federal, state and local, international, and tax minimization solutions that drive better tax outcomes.
Partner type(s):  Referral

---
Taylor Made Computer Solutions
Taylor Made Computer Solutions (TMCS) is one of the leading UK IT solution providers. They have partnered with Thomson Reuters in order to introduce their Corporate Legal clients to the Thomson Reuters legal suite of products.
Partner type(s):  Referral

---
Tikit France, known as EFICIO is a strategic referral partner who manages DMS implementations in France and refers law firms that have a collaboration-need to HighQ.
Partner type(s):  Referral

---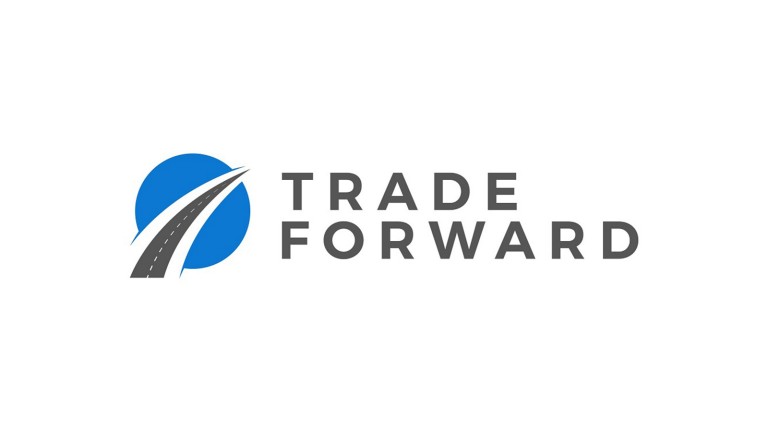 Trade Forward is an established network of global trade professionals available to support the design and delivery of global trade management and business intelligence software while providing strategic consulting services to global manufactures and distributors. We have emerged as an agile partner to help any organization rise to the challenges and complexities within their global supply chain and provide flexible, informed, and intelligent plans to adapt and move any logistics and trade operation to a new level of optimization. Trade Forward is a referral partner for ONESOURCE Indirect Tax and ONESOURCE Global Trade and is an implementation partner for ONESOURCE Global Trade.
Partner type(s): Implementation, Referral
---
Vable specializes in Content Aggregation and Data Visualization. Vable and HighQ are used together by a variety of legal clients that require content to be integrated and visualized in the HighQ platform.
Partner type(s):  Referral

---
Workshare has been integrated into Thomson Reuters HighQ and provides clients secure enterprise file sharing and collaboration capabilities.
Partner type(s):  Referral, Reseller

---
XiTrust Secure Technologies GmbH
XiTrust is a leading eSignature Provider. HighQ + eSignature is a core use-case for in-house legal teams and the partnership was formed due to market demand.
Partner type(s): Referral
---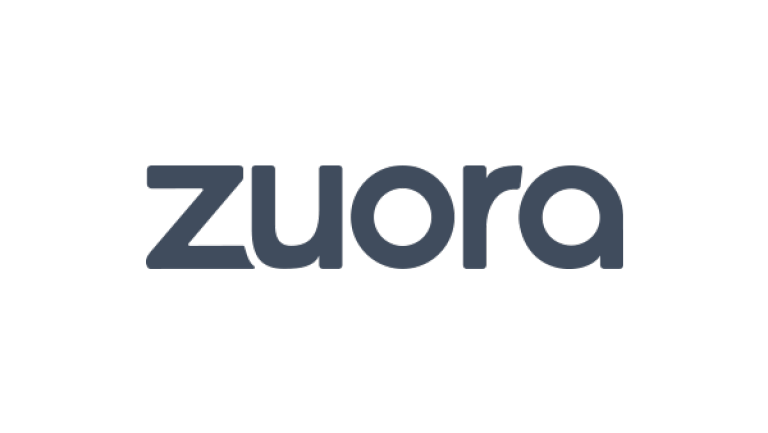 Zuora provides a cloud-based system of record for subscription businesses. Powering the Subscription Economy®, the Zuora platform was architected specifically for dynamic, recurring subscription business models and functions as an intelligent subscription management hub that automates and orchestrates the entire subscription order-to-cash process, including billing and revenue recognition.
Partner type(s):  Referral


Learn more about our partnership programs
Find out how to extend your business reach and expand your expertise through our partner network