We speak to the co-founders of the Employment Law Solution to discuss what led them to starting their own firm
The Employment Law Solution Co-Founders Jamala S. McFadden and Chandra C. Davis sat down with the Thomson Reuters Institute to discuss their career expertise and their success and personal satisfaction in developing African-American female legal talent.
Legal Executive Institute: Could you tell us about your expertise, your practice, and how you came to start your own firm?
Chandra Davis: We are a boutique employment law, management-side firm. The Employment Law Solution is the only boutique employment law firm owned by two African-American women. "We take your HR legal headaches and let you get back to business." We represent companies, organizations and employers; and we give advice and counsel, as well as training, to employers and their organizations.
Our focus on employment law defense has pretty much been ingrained in us from the beginning. For me, it was even in law school. I loved employment law, and I always took the management side. We really enjoy helping companies do better. It is to their benefit that their employees are satisfied, productive and effective — and the best way to do that is to make sure that their environments are free of discrimination. I see myself as a person who helps employees through employers in many, many ways and it piggybacks off of my experience with the Equal Employment Opportunity Commission (EEOC) and seeing how much more effective you can often be working with the employer to make their employment environment the most successful.
Jamala McFadden: When a problem happens, we are fierce advocates for our clients. We can definitely mix it up in the courtroom or at the EEOC or whatever forum to make sure we obtain a good result for our client that ultimately impacts its bottom line.
We started the firm in 2013, and we are unique for two primary reasons i) we are an all African-American female-run firm; and ii) we have big law-quality experience and expertise with more flexibility on pricing.
How can legal employers partner more effectively with lawyers of color to remove obstacles for their advancement in the law?
McFadden: Legal employers need to support newer lawyers through the process of navigating large law firm spaces. We do a lot of mentoring, and mentoring lawyers of color in particular, but more effort is necessary to make sure that everyone has equal opportunity. To illustrate, during an interview at a big law firm in Atlanta, the head of a practice group told me, "Around here it is catch-as-catch-can." When that is the work-distribution philosophy, oftentimes lawyers of color are left out of that process.
Generally, the lawyers catching the work have more in common with the lawyers who have the work to give and are more easily able to develop those relationships. They tend to be lawyers who go play golf or look like the person giving the work. Lawyers of color are left out of that process and get stuck with whatever is left over. My experience further underscores the point… I have been included in pitch materials but not given the opportunity to perform the substantive work.
Davis: Law firms also need to walk the talk. If they want lawyers of color to stay at law firms or organizations, then the legal employers need to make sure the attorneys of color get good quality work that grows their practice and include them as part of a succession plan where these lawyers get a book of business with the opportunity to grow the book.
How did you learn what it takes to run your firm? Can you talk a little bit about that?
McFadden: We learn as we go, for the most part. It helped that two of the four partners that started the firm in 2013 had their own solo practices before that. In the last few years, we have been part of the Goldman Sachs 10,000 Small Businesses program, which provides business training and support for small businesses and entrepreneurs. As entrepreneurs running a business, we have focused on growing and taking our firm to the next level.
What is the biggest challenge you are facing today in your firm?
McFadden: When I think of challenges, figuring out how to grow the firm strategically where we can still maintain the firm's essence and core values comes to mind; what makes sense in terms of growth, how we best serve our clients, how to run a business, and finding great talent also are constantly top of mind for us.
On the talent front, we have a good record of accomplishment because we are all female attorneys of color. Our newer lawyers are growing in a nurturing environment. It is like an ongoing mentoring relationship with us as the aunties. We give them the opportunities that we wish we would have had. For example, one of our newer lawyers, who has been practicing for three or four years, second-chaired a jury trial, an experience that even some partners in large law firms have never had. We believe in business development from day one. Everybody has client contact, even our legal assistants. Everybody takes ownership of her cases.
Davis: I know we have been doing a great job because two of our younger lawyers were picked off by our clients. We are very proud of that. Recently, the youngest lawyer on our team did an oral argument in the US District Court for the Northern District of Georgia; and as it turns out, another client who was a co-defendant in that case had one of our former attorneys argue their piece of it as well. So, in this situation, we had two of our attorneys who were each less than five years out of law school arguing a motion in front of a District Court Judge. The judge commented, more than once, about what a great job they did and what great presence they had. We glowed from the feedback.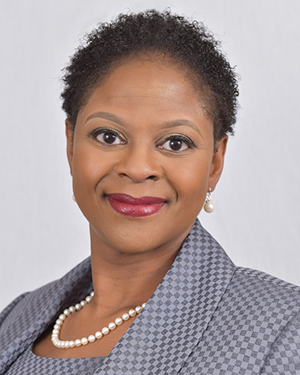 Another challenge is companies questioning whether we have the number of attorneys and the resources to handle wholesale matters with significant litigation. We can definitely handle the single plaintiff litigation without any problem. Just this year, we have brought on two Fortune 100 clients.
We have been successful overcoming this challenge in two ways. First, we have focused on targeting Fortune 500 companies since we have an expansive breadth of past and current experience. By this, I mean coming from Big Law and the EEOC before we started our firm, and the fact that we have successfully handled some big matters; as I said before, we have recently served new Fortune 100 clients this year. Second, we have advocates out there who are saying, "Employment Law Solutions has great lawyers. You really should give Chandra an opportunity to do X, Y, Z. She represented companies really well and her experience at the EEOC has been really helpful to our organization."
What is one piece of career guidance you would give to your younger self?
McFadden: I would say get the joint JD and MBA and spend the extra 1½ years doing so. So much of my time now is spent on business concepts, strategy and figuring out how to execute.
Second, broaden your opportunities as much as possible as early as possible. Put yourself in the best possible position because you do not know what will come up. Spend that extra time writing for the law review. Go after that clerkship, and I say this based on an experience from 10 years ago when I was sitting in an interview for a federal judgeship and was asked about that clerkship experience.
Facebook
Twitter
Linkedin