A big part of law firms' successful adaptation to the increased use of ChatGPT and other forms of generative AI, may depend upon how firmly they embrace online learning & development tools designed for hybrid work environments
This is the final part of a three-part series looking at the rise of AI-based tools and several other drivers of change in the way law firms train new lawyers and how some firms are approaching learning and development.
---
As law firms move forward in using of advanced artificial intelligence such as ChatGPT and other forms of generative AI, their success may hinge upon how they approach lawyer training and development and what tools they enlist for the process.
One of the tools that some law firms use to deliver a new, multi-modal learning environment is an online, video-based learning platform, Hotshot, that delivers more than 250 on-demand courses on corporate, litigation, and business skills.
Ian Nelson, co-founder of Hotshot, says he has seen a dramatic change in how law firms are approaching learning & development (L&D) in the decade or so that Hotshot has been active. He believes the biggest change is that 10 years ago, firms hadn't yet embraced the need to focus on training and development.
"That wasn't always such a focus," Nelson says. "And you think about what's happened in the economy, and how clients started pushing back on subsidizing associate training — and the new generation of associates came in expecting more and demanding more. All the dynamics have changed."
That lack of focus on L&D presented an opportunity, he says, adding that such an opportunity led to the founding of Hotshot with Nelson's partner Chris Wedgeworth. "We spent a lot of time studying how the rest of the world outside legal was handling L&D in a professional setting," Nelson explains. "And we kept coming up against this revolution in EdTech [education technology] that hadn't yet reached legal."
Yet, law students already were using this type of EdTech — learning to study for the LSATs on Khan Academy, for example — while law firms were slower to pick it up, he adds. "Students had used to get through elementary school and high school, and now they're in law school and law firms, and they expect to learn from short, just-in-time videos."
Technology for some lessons, relationships for others
However, Hotshot also saw that there was still an important role for in-person and firm-specific types of learning, and it wasn't just about delivering training content. Indeed, it was also about how to use training as a way of building firm culture and personal relationships.
Further, the importance of that in-person contact became more apparent when it was taken away by the global pandemic. "Firms want to get people talking, get them interacting, to not only get the principal benefit of the classroom learning, but the social dynamics of people getting to know each other in these settings," Nelson says, adding that now things have changed.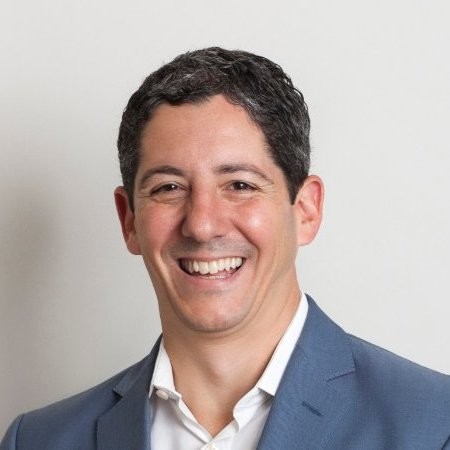 "We're working with so many firms on blended learning, flipped classrooms, and self-directed training programs so that people can be learning some tracks on their own whenever they want to." As an added bonus, that leaves valuable in-person time available for the important learning that's specific to the firm and its clients.
Nelson says that he thinks an older model of learning, in which associates are just thrown into work that's over their heads, is outdated. "I think if you can support them through their assignments in a more constructive way, everyone's better off, including the client," he says. "We go back to economics — no one wants to pay you for those 20 hours of someone just scrambling and figuring out what the heck they're doing."
Which brings us back to the original question raised by this series — Will artificial intelligence (AI) deprive young lawyers of the lessons they previously learned through the tedious tasks that machines now perform much more quickly and efficiently?
The answer, if there is one, may be moot. The issue of how lawyers are trained and developed is so much larger than whether young lawyers physically trudge through the legal library or do it online. Today, law firms have so many new tools and techniques at their disposal and have learned that there is so much more to skills development than older models provided.
In fact, firms may have learned the most important factor — that no single method is sufficient. Today's law firm L&D teams deliver learning through a mix of online and in-person formats, along with a mix of scheduled and on-demand training and best-in-breed external resources with the best internal expertise.
The introduction of more and more AI-based tools is just a part of today's L&D challenge for law firms. Increasingly, firms are turning to a more holistic, comprehensive approach that is designed to meet the multiple challenges that technology and the market for legal services impose on modern legal practice.
Facebook
Twitter
Linkedin