Despite turmoil in the global economy caused by the pandemic, the Australian legal market looks relatively rosy compared to other markets around the world
Chronicling this, the Australia: State of the Legal Market 2020 report, compiled annually by Thomson Reuters and Peer Monitor, showed that in fact, the Australian legal market has outperformed others around the globe by a substantial margin.
Indeed, legal demand in Australia finished the financial year in positive territory, despite an expected downturn in the fourth quarter, which, actually never materialized. Further, over the same period in which demand (as measured by billable hours) shrank by 5.9% in the United States, demand grew in Australia by an average of 6.2%. Fees worked, a proxy for revenue, grew by 8.4% in the fourth quarter amid the pandemic.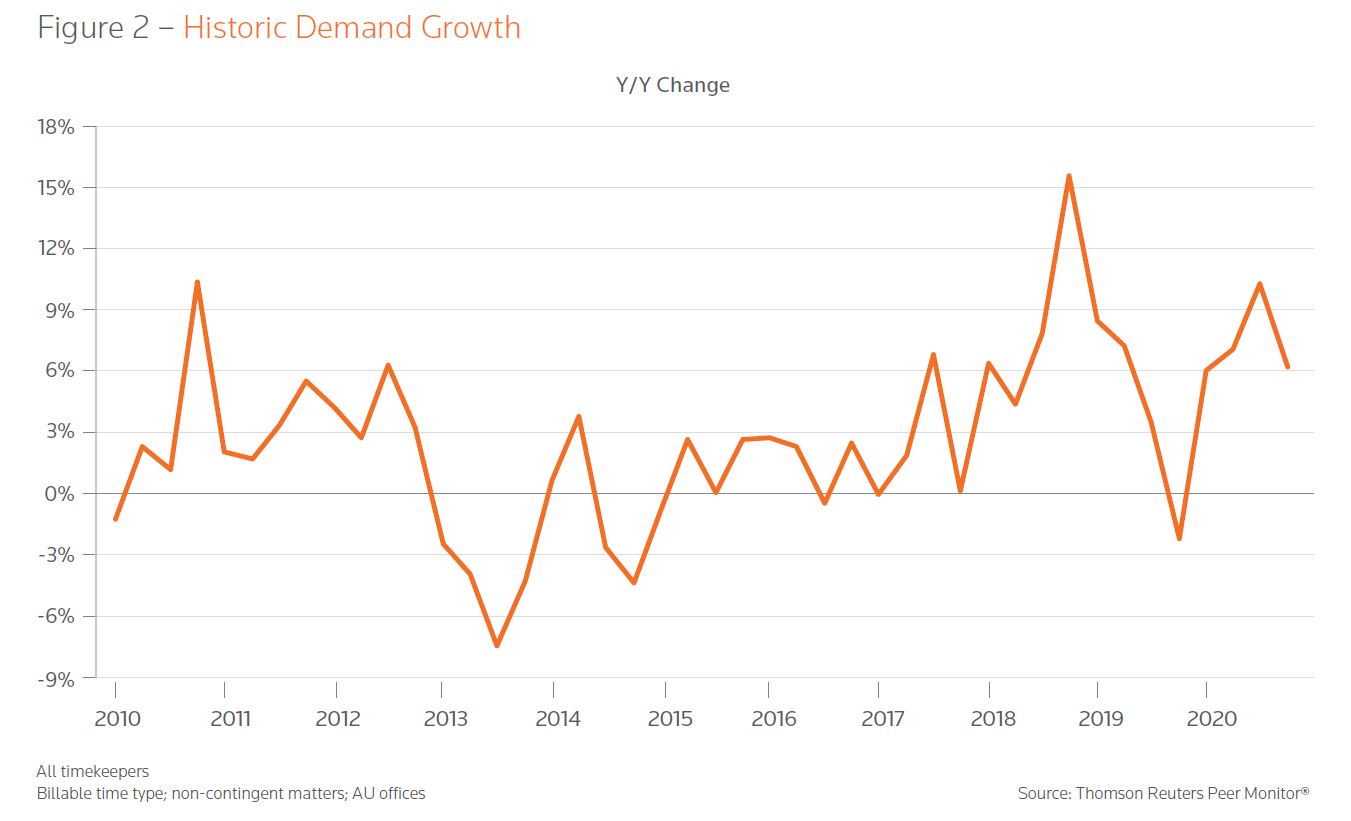 While these are undoubtedly encouraging developments, the Australian legal market is still faced with a great deal of uncertainty. Changes in how legal services are delivered are surely on the horizon, mostly driven by the economic fallout from the ongoing pandemic. But exactly how and to what extent will the classic law firm model evolve?
While the report details market performance prior to, and during, the current pandemic, it also presents three broad scenarios the Australian legal market may face with over the next 12 to 24 months, as well as options that law firm leaders could take now to implement change within their firms over this time. These fateful decisions may very well determine the success of law firms in the Australian market both in the short and long runs, and they should not be taken lightly.
---
Facebook
Twitter
Linkedin