Kate Jordan of Clayton Utz wanted her firm to rethink its approach to how it identified & promoted partner talent, leading to an increase in women partners
Kate Jordan, Deputy Chief Executive Partner for People and Development at Clayton Utz — one of Australia's leading law firms — sat down with Jackie Rhodes, Managing Director of Legal Professionals in Asia and Emerging Markets, to discuss how the firm is achieving real progress in advancing women's representation at partner level, and creating a more diverse and inclusive culture.
Jordan, who was appointed to the Clayton Utz Senior Leadership Team in 2014, was instrumental in leading the firm's strategy to increase the representation of women in the firm's partnership, to 35% by 2025 (it currently sits at 30%, up from 18% five years ago).
Her determination to see the firm rethink its approach to how it identified, promoted and supported partner talent was in large part informed by her own experience. "For me, it took a lot of grit to get through my early years as a partner and parent to three children during their younger years," Jordan says. "I want it to be easier for the next generation of women coming through."
The firm wanted the target to be both realistic and achievable. In setting 35% as the goal, there were three key drivers: i) the partnership demographic meant that most partnership retirements would be of male partners; ii) a more transparent and open approach broadly to partnership promotions would encourage more women into the process ; and iii) there would be a renewed focus on keeping the female partners they had. Indeed, the high attrition rate among women partners over the previous decade was the main reason it had been hard to shift the representation from 18%.
Understanding the Root Causes of High Attrition
To understand why female partners were leaving and what they could do about it, Clayton Utz recruited a consultant to conduct a series of interviews. They spoke to partners who had left the firm the previous decade, women who were currently partners, and many male partners. The insights gleaned from this exercise were interesting to Jordan, because none of them specifically had to do with women per se but they had a disproportionately negative impact on them.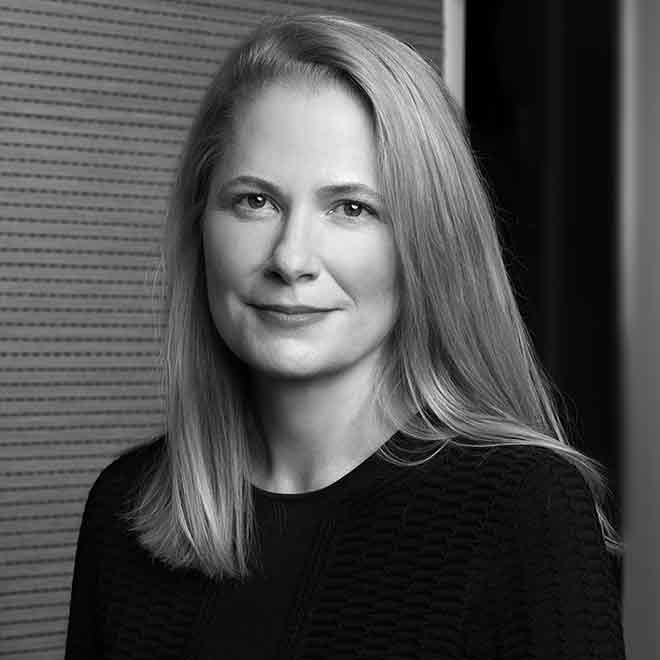 In fact, the issues were complex and centered on three major themes. The first was around organizational structure and systems. There was a perception that the culture was not as inclusive as it could be, and that partners tended to operate in silos. There was also a view that the policy around flexible work practices didn't match the reality, and that some partners did not have a clear understanding of how others were rewarded. Two, some people felt there was a lack of psychological safety in that they could not bring their whole selves to work. Three, there was no clear, structured and transparent approach to the way in which future partner talent was identified and promoted.
"We needed to give more thought to who should be promoted and how we get people partnership-ready," Jordan says.
The Journey to Achieving 30% in 2019
Having gained an understanding of the main reason that women were leaving the partnership, the firm set about developing a plan of action. One of the first initiatives it prioritized was in the area of flexible work practices: promoting flexible work as the norm, aligning policy and practice, and ongoing education firm-wide to embed a flexible work culture (including appointed a new role of Flexibility Manager).
It also established a new framework for identifying and supporting lawyers on the path to partnership. As Jordan explains, this meant identifying high-potential candidates for partnership much earlier than had historically occurred and mapping out a plan with them to help them achieve promotion within a certain timeframe, including appropriate investment in training and development, and support through partners sponsorship and mentoring.
Changing the perceptions of the culture was also on the agenda, with a strong focus — led by the Senior Leadership Team — on prioritizing Diversity and Inclusion. The main message was that diversity in all its forms — not just gender — benefits everyone. This was reinforced consistently in Leadership team communications.
Dealing with the small number of skeptics — In the face of change, there are always people who would prefer to maintain the status quo. The Leadership team believed in the importance of what they were doing and stayed the course. "We tried to communicate well, effectively and often to ensure the commitment to inclusion was regularly reinforced."
Lawyers like facts and evidence, she explains, and the research findings were unmistakable in what they revealed: that the firm needed to take action to both level the playing field and set up future partners for success — male and female.
Addressing diversity and inclusion fatigue — Similarly, when fatigue showed up in the system, Jordan says it was a question of maintaining the momentum. "You just stay the course, and you're consistent and focused and unrelenting," she says. "We've already brought our 35% female target forward by 3 years and we will get to the 35%. And then when we get to 35%, we will think about what our next target should be — likely 50%."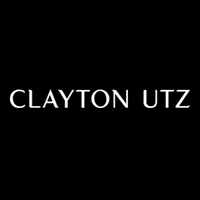 Measuring progress — To track progress, the firm invested in creating real-time dashboards that measure and monitor all critical metrics. "Monitoring, measuring and being able to review the data on a real-time basis is incredibly powerful because you need to be able to see where you might be going off track and proactively take action to address the hot spots before they become real challenges," Jordan explains, adding that important components of the data include promotion rates, flexibility and productivity by practice group and by office.
Lessons Learned
By going through this process, Clayton Utz learned some valuable lessons, including:
Prioritizing all elements of diversity — When asked what the firm would change about their journey, Jordan was very frank. "With the benefit of hindsight, I think focusing so strongly on gender equality at the outset was a mistake because what it unwittingly signaled to people that gender equality was more important than diversity and inclusion more broadly" she explains.
Building on progress on gender diversity that fuels other diversity outcomes — Jordan also discussed the multiplier effect of diversity. To explain, Jordan shared how the firm's LGBT+ strategy was helping to improve people's sense of belonging and psychological safety and allowed them to start bringing their whole selves to work. "Our LGBT+ inclusion is all about psychological safety. And interestingly, when we recruit at universities on-campus, we have a really strong reputation as being an inclusive firm," she says. "The biggest driver is not necessarily the progress we have made around gender equality, but the progress we've made around LGBT+ inclusion."
Facebook
Twitter
Linkedin