Esther Bowers, director of Practice Management at midsize law firm Honigman, says that she's focused on advancing and spearheading firm innovation projects
Esther Bowers, director of Practice Management at Honigman, says that she's focused much of her efforts during her legal career on advancing law firm interests and spearheading innovation projects. "I look for opportunities where I know I can add value to the organization while being stretched in new directions for career growth, as well as engaging in interesting work for organizations that support change and innovation," states Bowers, adding that she has enjoyed evolving her career to align with industry changes.
Five years ago, Bowers committed herself as a student of these changes while learning on the job by observing market changes around legal project management and listening to client needs. As she made progress and her comfort grew around leading growth initiatives, she identified other innovation for the firm to pursue and was able to grow her career by proposing everything from new projects to entirely new firm strategies.
Indeed, Bowers has held four roles in eight years at her last firm, before transitioning into her current role spearheading practice innovation at Honigman.
How to spearhead new innovation initiatives
To achieve success in any new innovation project, Bowers says she's learned to instinctively engage influencers and the firm's leadership to best set the project on the path to success in its early stage. First, she focuses on gaining support from leadership; then, she gathers the right stakeholders to prevent potential day-to-day silos from deterring favorable outcomes and to drive the solution, she explains.
One of the initiatives she is most proud of is Honigman's flexible staffing program, which involves cross-training staff attorneys so the firm can scale up on matters as needed. "We can offer lower price points and cost benefits to clients when we need to adjust leverage," Bowers notes. The program has been attractive for all involved, she adds, and it has increased learning opportunities and work engagement for staff attorneys while adding value for firm clients by meeting their pricing expectations.
A significant but challenging responsibility of her role involves affecting change. Bowers says she understands that change starts with a value proposition and "the why behind the initiative," which may be different for each attorney involved. As a result, she invests significant time in the beginning to understand lawyers' needs, what they are ready for, and how the new project is going to add value to their practice, with the overall goal being to make things easier and make clients happier.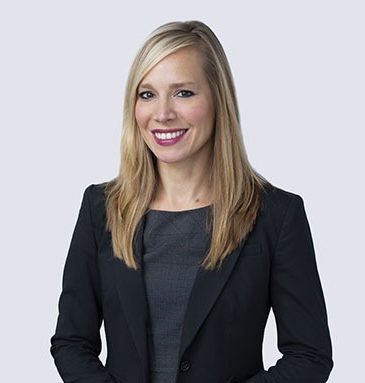 "Listening to the lawyers and understanding the unique client relationships and the personalities of those involved allows me to make tailored recommendations and drive successful incremental change," Bowers says, adding that "once the evolution in the workflow starts, it requires a lot of follow up — it is not a one-time thing, it requires a sustained effort." Throughout each innovation project, Bowers says she measures progress, captures successes, and then relentlessly promotes and communicates these wins consistently to sustain momentum.
Innovating within the client experience
One of the most effective areas where Bowers has seen success is in the modernization of the client experience. "It is important to understand the client relationship holistically and how each piece of the client lifecycle contributes to the overall client experience," she says. "To achieve success, everyone within the firm must understand their role in each piece of that lifecycle and how what they do enhances or detracts from the overall client experience."
Gaining support for client-experience change initiatives — Bowers says that initiatives that can change the client experience require cooperation and involvement from both legal staff and administrative professionals. "Gathering all stakeholders and involving them in the process is essential to gaining buy-in," she explains, noting that by seeking perspectives from others, you can draw the connection between their respective pain-points and the intended solution. And that connection, when understood, will help drive the desired change.
For example, Honigman's FOCUS effort, which brought together many elements of the client experience into a more coordinated approach, has been one success story in this vein, Bowers says. "Thinking cross-functionally about how we can collectively provide service throughout the client lifecycle generates innovative ideas, engagement, and participation in change initiatives."
FOCUS combines the use of artificial intelligence, legal project management, client feedback efforts, creative pricing, and flexible staffing. And each of these factors themselves required significant changes to how lawyers practice and approach client relationships.
This is one way the firm has put its client service standards into action, Bowers explains, adding that this strategy strong reflects her own strategy: Always be centered on people and relationships — not on the tool or the process.
Facebook
Twitter
Linkedin