Justin D'Agostino, CEO of Herbert Smith Freehills, spoke about how he leads a global law firm with operations in Asia, where LGBTQ rights are still evolving
The record on LGBTQ equality across Asia is decidedly mixed. While there have been positive signals for LGBTQ equality across the region, there are also some indications that some countries are moving backwards on LGBTQ equality.
According to recent analysis from the Thomson Reuters Foundation, "Thailand and possibly Vietnam might pass marriage equality laws, and potential laws for same-sex partnerships are under consideration by legislatures in Nepal and Japan." (The Foundation also provided a regional snap shot of LGBTQ equality in Asia.)
With such varying societal positions on LGBTQ equality, multinational employers have a critical role to play in creating safe environments for their LGBTQ employees and advocating for LGBQ rights. Justin D'Agostino, Chief Executive Officer of the law firm Herbert Smith Freehills and the first openly gay CEO of a global law firm, spoke about how he balances leading a cross-regional firm with operations in a region with such differing stances on LGBTQ rights while ensuring that his LGBTQ lawyers and staff feel safe and welcomed at work.
D'Agostino joined the firm in the 1990s as an out-of-the-closet gay employee and was promoted to partner in 2007. That same year, he founded the first LGBTQ legal networking group in London, in part because there were no partners who publicly disclosed their LGBTQ identity when he joined the firm a decade earlier. Two years later, he transferred to Asia and led similar efforts there and in Australia because he felt it was important for him to create a space for others at the firm to embrace their LGBTQ identity.
D'Agostino says he takes his position as a role model very seriously and is deeply committed to ensuring that LGBT+ inclusion is embedded across the firm and the legal profession.
In 2016, Herbert Smith Freehills rebranded its LGBT network, changing the name to Inclusion Respecting Identity and Sexuality (IRIS), to better acknowledge the increasing importance of gender identity and to align it with the name Iris, which is the Greek goddess of the rainbow, the international symbol for LGBT communities worldwide.
Collaboration & advancement
D'Agostino says that one of the most meaningful parts of this advocacy has been when his firm partners with clients and other firms across Asia. "I've been fortunate to work closely with many of our clients on LGBT+ inclusion issues, and in fact some of our most rewarding steps forward have been when we've been part of a coalition of clients and other firms advocating for change, whether that's on marriage equality in Australia, same-sex spousal visas in Hong Kong or trans and gender diverse advocacy," he says.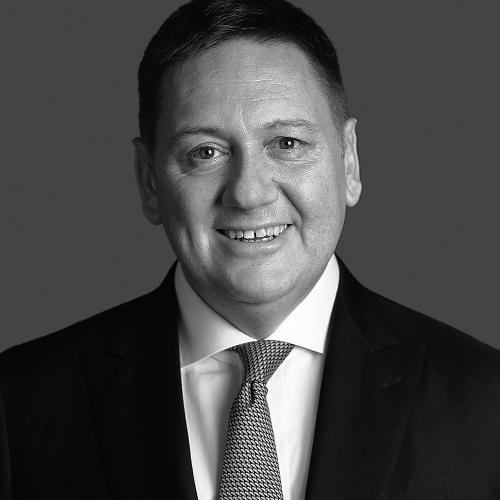 To increase representation of LGBTQ individuals at the top ranks of the industry, D'Agostino pushes sponsorship and networking as essential elements for advancement. To provide these opportunities, he advocates for formal sponsorship and mentoring programs because, when left to informal networking, it can too often leave out people from underrepresented groups. "As LGBT+ people, we show great authenticity and courage being out at work, and these are powerful and positive traits that many people connect with and can lead to advancement within the organization," D'Agostino explains.
As a passionate champion of gender diversity, D'Agostino has brought his leadership experience as chair of the LGBT+ Network to his membership on the Hong Kong chapter of the 30 % Club, an advocacy group that strives to increase women's representation on corporate boards and within the C-suite to 30%. "Gender diversity isn't binary, and when we talk about increasing gender diversity, it's important we also consider the representation of trans and gender diverse people as well," he adds.
D'Agostino also says he sees a need to increase this approach within any organization, network, or professional membership group that espouses a primary focus on one area of diversity. Increasing women's representation still is the most talked about area of diversity, and while this is crucial, the desire to include other areas of diversity, such as race, ethnicity, and sexual orientation, is also important and shouldn't be curtailed. "Gender is also only one element of a person's identity," he says. "So we need to make sure that we consider intersectional approaches to inclusion and representation."
D'Agostino says he enjoys living in Asia because of the region's diversity, but the situation for LGBTQ people varies extensively across the region, both in their rights and in public support for the community. Law firms as an employer are sensitive to local cultural norms, but also stand proudly for diversity and inclusion in the broadest sense.
At Herbert Smith Freehills, the firm designates each office as either an advocate that engages publicly on LGBT+ issues, or as an embassy, which is supportive of LGBT+ inclusion but does not communicate this activity externally. "Under this model, all our offices can be safe and inclusive spaces for everyone, including our people and clients who identify as LGBT+," D'Agostino notes.
For Herbert Smith Freehills, these distinctions ensure that the firm is creating an inclusive environment where people are welcomed, valued, and rewarded on the basis of their talents and skills, without reference to their gender, culture, family status, or sexual orientation.
Facebook
Twitter
Linkedin