Thomson Reuters' Practical Law The Journal: Transactions & Business (PLJ) recently spoke to Jung-Kyu McCann, General Counsel and Corporate Secretary of Druva Inc., about solving cross-functional problems and the value of asking for help.
PLJ: What are the top goals or areas of focus for the legal department?
McCann: This year, our legal department is focused on helping Druva scale, while maintaining appropriate guardrails that manage enterprise risk. We are enabling the sales team to close more deals faster by providing cheat sheets and trainings (including mock negotiations) regarding our Master Customer Agreement.
We recently implemented a contract management system that not only serves as a contract repository, but also facilitates communication with the sales team through an activity feed. We are also making internal processes more efficient, such as automating portions of our procurement process.
PLJ: How has the COVID-19 crisis impacted the way the legal department operates?
McCann: Surprisingly, COVID-19 has not impacted productivity, though it has impacted collaboration. Druva has an open floor plan that facilitates cross-functional collaboration. Before COVID-19, we had a member of the legal department sit with the sales team a few times each week. We have had new members of the legal department join remotely during the COVID-19 pandemic and it is harder for them to integrate into the Druva culture.
---
Read the full interview with Jung-Kyu McCann in the April/May 2021 issue of Practical Law The Journal: Transactions & Business or online at Practical Law.
---
Remote social events, such as happy hours, cooking classes, cocktail classes, and game nights, cannot replace spending time with someone eye-to-eye. Therefore, when permitted, I also conduct one-on-one meetings in person at a coffee shop or on a hike.
PLJ: How does the legal department avoid being perceived as the "office of no" while still ensuring it helps the client avoid liability?
McCann: We spend every waking business hour thinking about how we can help others in the organization. We evaluate each function, and sometimes even particular individuals, and brainstorm ways to solve their problems. If we identify an area where we think we can be helpful, we schedule a 30-minute meeting (and no longer) to propose a solution.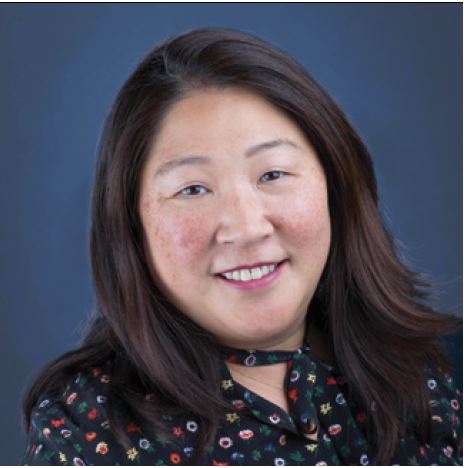 Sometimes we can help and sometimes we cannot, but either way, the legal department has shown that it is willing and able to solve cross-functional problems. Over time, we have developed a reputation for being a strong business partner that defaults to "yes," but offers alternatives when the answer has to be "no."
PLJ: What three things does a law firm need to do to impress you?
McCann:  1. Know my company, my industry, and my competitors so you can provide practical, relevant advice. When I make business decisions, I will often ask what my competitors are doing, not what the SEC rule says.
2. Raise issues that I may not be thinking about. I have certain areas of expertise, and many areas of basic knowledge. Law firms are full of attorneys covering every practice area. Do not just add me to client alerts. If the law firm knows my company, my industry, and my competitors, then I would like a proactive email raising issues that I may not be considering.
3. Manage my expectations about timing and bills. I have to manage internal expectations and, therefore, communicating realistic timelines (and delivering on time) is crucial. In-house budgets are extremely tight, and going over budget, especially for a general and administrative function, is often unacceptable.
PLJ: What book has influenced you the most?
McCann: I recently re-read David and Goliath: Underdogs, Misfits, and the Art of Battling Giants by Malcolm Gladwell. I read it a few years ago while I was at Apple and Broadcom. I am at a smaller company now and it reminded me that power and strength can come from unassuming places, and anyone can win.
PLJ: What advice would you give to a prospective General Counsel?
McCann: Allow yourself to acknowledge what you do not know and ask for help. A "General" Counsel is not an expert in every area of law. Do not ask a podiatrist to look at your brain scan.
---
Practical Law is online legal know-how to help you work smarter and faster. Learn more at TryPracticalLaw.com.
Facebook
Twitter
Linkedin