In the latest Thomson Reuters Institute Insights podcast, we learn how internal collaboration among lawyers can greatly enhance a firm's standing in their clients' eyes
Collaborations among lawyers in law firms have not produced the same firmament of timeless pairings that musical crossovers have. Collaborations between musicians of varied genres have brought us some of the most iconic songs in the modern canon, from Queen and David Bowie on Under Pressure, to Run DMC and Aerosmith on Walk this Way, to such unlikely compatriots as Eminem and Elton John. Clearly, the right mix of talents and perspectives can create amazing things.
Conversely, lawyers and perhaps especially partners, tend to go it alone, opting instead to maintain tight control of client relationships and, often, the origination credits that come with them. Many would be quick to point out that most of these partners have built quite successful and lucrative practices, so has there really been any downside to their practice of cloistering client work?
In one sense, perhaps not. Lawyers, especially for the last couple of years, have enjoyed an incredibly profitable run at a time when financial success seemed far from assured for most businesses. A lack of meaningful collaboration doesn't seem to have hurt go-it-alone partners.
However, research from the Thomson Reuters Institute shows that law firms and their lawyers that have not fostered environments conducive to true collaboration on behalf of their clients might, in fact, be leaving considerable money behind and may even be placing unneeded strain on their client relationships.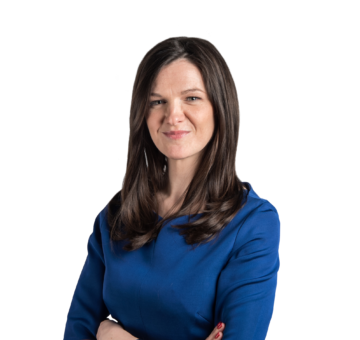 In the most recent Thomson Reuters Institute Insights podcast, available on the Thomson Reuters Institute Insights podcast channel, we are joined once again by Lizzy Duffy, a senior director with the Thomson Reuters Institute's global client services team. Duffy shares with us some surprising findings around just how powerful a team of lawyers that the client feels operates in a truly collaborative fashion can be for the law firm.
For starters, our law firm of hypothetical go-it-alone partners captures, on average, about 14% of a client's total legal spend, Duffy explains in the podcast. In sharp contrast, firms where clients are served by what they perceive to be collaborative teams of lawyers enjoy closer to a 56% share of the client's spend.
Looked at in this light, the lost opportunity cost from failing to deliver collaborative legal services appears substantial.
This podcast also explores some basic questions such as, how exactly is collaboration defined for purposes of this research and in the client's mind? The podcast also delves into more complex topics such as how firms can best foster a collaborative environment in an era of hybrid work, identify and overcoming impediments to more collaborative cultures, and more closely integrate clients into these newly formed collaborative workstreams.
As we discuss, it's not an easy goal to achieve, and it can involve addressing thorny topics like attorney compensation. However, the payoff in terms of improved client service, increased client loyalty, and a potentially huge jump in share of wallet might just make the effort worthwhile, particularly in a market increasingly defined by mobile demand and clients looking for law firms that deliver truly excellent service.
---
Facebook
Twitter
Linkedin