In our latest Market Insights podcast, we look deep inside the recent report on the pandemic's impact on our nation's court system
Remote proceedings became essential for the nation's court system during the COVID-19 pandemic, and those proceedings are continuing today.
Beyond this emergency response to the crisis, many justice advocates now are asking: Could moving courts online lead to improvements in the justice system? Can online justice inject innovation into an overloaded court system? And can leveraging technology promote greater access to justice and fairness?
I recently spoke to a panel of distinguished experts during an hour-long webinar as part of the Thomson Reuters Government Influencer series using the findings and data points from my latest report, The Impacts of the COVID-19 Pandemic on State & Local Courts Study 2021.
The panel included Mary McQueen, President of the National Center for State Courts; and Mark Martin, Dean and Professor at Regent University School of Law and former Chief Justice of the North Carolina Supreme Court, about the unprecedented opportunity to reimagine our nation's court system.
---
You can listen to the full podcast with Gina Jurva, Mary McQueen, and Mark Martin here.
---
We discussed everything from the benefits and challenges that online proceedings present for judges, practitioners, and participants to how remote proceedings can make courts more efficient while reducing the psychological burden for participants.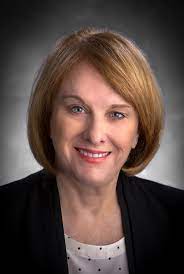 Representing a broad cross-section of the judicial community, approximately 240 court professionals — judges and chief justices, magistrates, court administrators, attorneys, and clerks of the court — at the state, county, and municipal courts level responded to our survey that was part of the report.
Now, in our latest podcast, available on the Thomson Reuters Institute Market Insights channel, we highlight key points from the webinar including a statistic from the report indicating that 42% of respondents felt that access to justice has increased with the use of virtual hearings, mostly due to the convenience it allows participants.
We also discussed how technology helped keep court proceedings moving, despite some technological challenges at the beginning.
Facebook
Twitter
Linkedin