As law firms embrace new technology, many find they already own a powerful collaborative tool that supports their new remote working style: Microsoft Teams
Change comes slowly to the legal industry. Over the last decade, we have all seen the non-legal world innovate, evolve, and accelerate their adoption of new collaboration tools, the cloud, instant messaging, and more. During the same period, law firms continued their historical pattern of methodically pursuing incremental change, preferring proven technologies that are widely adopted by the majority of law firms over newer technologies that are adopted more often by progressive firms and in other industries.
Why this slow pace of change? Technology is expensive, and investments may meet resistance. More importantly, adoption of new technologies requires lawyers to change their way of working, and change is not easy for anyone, especially lawyers.
What does it take to make lawyers change their workflows? Well, our current reality has proven a global pandemic can be an irresistible driver of change. Overnight, everyone in the legal industry was pushed out of their comfort zones — no offices, no conference rooms, no war rooms, no boxes or cabinets with physical papers, no assistant outside the door, no associate down the hall, and no peer in the next office with whom to confer.
Quickly, the big question became, "How can we bring legal teams together in a way where they can have collaborative, productive, face-to-face conversations and provide them with the support services and information they need from anywhere?"
Fortunately, many law firms found that they already owned a powerful technology to support this new remote working style: Microsoft Teams, a collaboration tool that is well-named because it digitally connects teams of people. It is typically part of a firm's existing Microsoft software agreement and includes instant messaging, voice and video calling, and threaded discussions. Most importantly, Microsoft Teams is a platform that can leverage document co-authoring, task management, and collaborative note taking with OneNote, to name just a few of the many Microsoft O365 applications and services that are available for integration. Unlike Microsoft's email platform and calendar app, Outlook, Teams can also be extended to make a more complete remote working solution by activating these tools and integrating with important firm systems.
Implementation is key
Implementing Microsoft Teams should be done thoughtfully. The following are a few key issues to consider:
With few exceptions, a Team should be created for each legal matter rather than for each client. This provides better support for security, ethical walls, and integration with other systems.
A Team should be created using a central administrative account under IT control. Allowing lawyers or other professionals at a firm to create Teams or Channels can break security rules and create administrative headaches through the sprawl of unnecessary Teams sites.
Microsoft does not support or allow the removal of the Files tab in Teams, so users will likely drop files in Teams instead of the firm's regular document management system (DMS) to better leverage the powerful co-authoring and conversations around documents that makes Teams so appealing. Therefore, strategies must be put into place to govern these files stored in Teams.
Firms also must consider carefully if and how to invite clients or other external parties into their Teams environment to collaborate, so clients do not see incomplete work and internal conversations.
Considering the implications of these issues, it may be tempting to dismiss Teams as being too risky but doing so could reduce lawyer productivity and client satisfaction. However, firms that delay adoption of Teams or similar platforms, or those who do it ineffectively could find themselves at a competitive disadvantage.
Working with Teams
What might a robust Teams matter look like? All communication about the matter would be contained within the Team, typically in one channel or possibly more depending on the design and practice area. If the matter were large, the team could add additional channels to break out the communications to make working on key topics more efficient. Either way, all communications are stored in the Team. In addition, the matter team could co-author documents, save documents directly into the DMS, have access to knowledge and resources from the firm's intranet or enterprise search, and review targeted financial dashboard information about the matter. All without switching applications.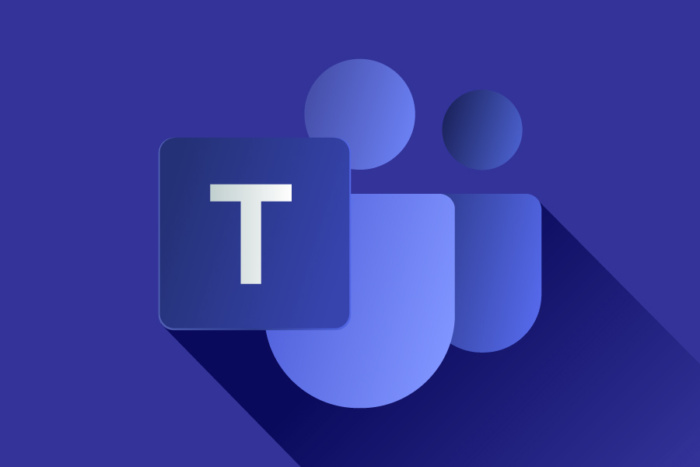 Teams has become a powerful new technology. Unlike Outlook, Teams is designed as a platform to be used to integrate content and services. In the months and years ahead, legal software vendors will offer apps built on the Teams platform that firms will want to adopt.
Like all new technologies, of course, Teams presents challenges to implementation, and IT organizations are looking at solutions for issues such as content governance, external sharing, and cross-platform integration. The most important key to success is to approach implementing Teams strategically, and to take advantage of the opportunities Teams affords to solve the pain points lawyers experience in their current fragmented stack of applications.
A well-implemented Teams environment can help lawyer productivity as we all work from home now, and work from anywhere in the future.
---
This article was co-authored by James Tuvell, Senior Consultant at Fireman & Co., and Lisa Stone, Director of Enterprise Content Management at Fireman & Co.
Facebook
Twitter
Linkedin