How will law firms adapt to an evolving business landscape as they emerge from the depths of the pandemic crisis?
A new era in relationship building has begun. Similar to other times when disruption forced us to examine the way we do business — the bursting of the dot-com bubble in 2001 and the Great Recession of 2008 — we not only look back on what has been but more importantly look forward to what can be.
"We must move beyond 'the way it once was' and excitedly jump into the possibilities ahead," says Melanie S. Green, Chief Client Development and Marketing Officer for Faegre Drinker. Although the COVID-19 pandemic had its unique challenges, catching much of the world by surprise, savvy law firms and legal professionals have emerged anew and are stronger than they were before.
---
In this four-piece Special Edition of Practice Innovations, we'll examine the challenges as the legal industry emerges from the pandemic crisis
---
Driving client engagement in a post-pandemic world will require law firms, lawyers, and marketing professionals to be creative, engage target audiences through a variety of hybrid (both in-person and virtual) forums, and be even more proactive in predicting and delivering on client business needs. "Clients are looking for deep industry, sector knowledge and they seek lawyers who are well-versed in identifying trends and upcoming issues," notes JeanMarie Campbell, Head of Client Development North America for Baker McKenzie, adding that that firm's business development teams are ready for this challenge.
We spoke to some of the legal industry's leading business professionals, asking them how their firms have adapted through the pandemic and what they are doing now to evolve.
Clients-first focused
"In the next four-to-five months, our vigilance on client service will determine our firm's business trajectory for this year and next," said Peter Columbus, Global Chief Business Development and Marketing Officer for Mayer Brown. "Conversations with clients as to their preferences around how we deliver services will dictate our tailored approach."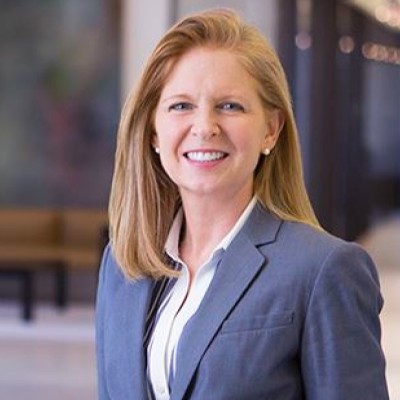 Despite the shared experience of the pandemic, professionals and other legal entities have been impacted in different ways. Being sensitive to the voice of the client and intentional when conducting client and prospect outreach are two critical elements for navigating the next phase of our post-pandemic life.
Indeed, the pandemic has brought "into even clearer view the need to remain in close touch with clients, prospects and referral sources," says Nathan Darling, Chief Marketing and Business Development Officer for Beveridge & Diamond, adding the firm has to stay "laser-focused on business-critical needs that lawyers can fill" which will help guide its marketing and business development priorities "while being opportunistic and adaptable."
 Close contact
"The way in which people will interact will evolve over time, whether it is in person or virtual," said Lee R. Garfinkle, Chief Client Development and Relationship Officer for Goodwin Procter.
Despite the challenges of conducting business remotely, connecting virtually seems to be the preferred method. A recent Pew Research Center survey found that 65% of professionals working remotely say that Zoom is a good substitute for meeting in-person; and 63% of those regularly using video conferencing were not feeling worn out by it. However, there is another 37% who feel worn down by virtual meetings. What does this mean for lawyers and marketers who are looking to connect and advise their attorney clients?
Technology, not surprisingly, is the answer to this connectivity challenge. "This includes webinars, podcasts, video meetings, social media, published articles, client alerts, and virtual roundtables," explains Paul Grabowski, Chief Marketing Officer for Bracewell. And his experience is not the exception.
"We're seeing the upside in hosting more events virtually," said Amanda Bruno, Chief Business Development Officer for Morgan Lewis & Bockius. "Attendance is up, [event] hosting costs are down, and the frequency of seeing our clients and prospects has dramatically increased over the last year."
More critically, the pandemic crisis gave law firms an opportunity to offer clients needed guidance that manifested itself in a number of ways. "Our COVID-19 resource page on the firm's website became the seventh most visited page within weeks of its creation, and our overall website traffic has increased by 40% from the prior year," said Tiffany A. Hughes, Director of Marketing for Buchalter.
Bruno agrees. "People feel more comfortable sharing in smaller groups and follow-up happens now more organically," she adds.
Although the pandemic normalized the use of technology for connecting with others when getting together physically was not an option, there are definite benefits to getting back in-person. "As we start going back to the office, we discourage our professionals from using technology as a crutch," says M. Ashraf Lakhani, Chief Business Development and Marketing Officer for Porter Hedges. "We are encouraging our people firm-wide to re-introduce themselves. Take advantage of this window when clients are excited to engage and see you again in person. As appropriate, visit clients, listen and learn how you can meet their needs."
Leaders communicate
Leadership and communication have become more intimately in-sync during the pandemic as well. "Our firm needed consistent, organized communications that were tailored to various internal and external audiences," observes Trish M. Lilley, Chief Marketing and Business Developer Officer for Stroock. "Marketing teams were the ones best poised to deliver those communications with a consistent, positive voice."
Lakhani recalls he had to "lead with empathy and respond with grace" when keeping his firm's marketing team focused and motivated during the pandemic. "Everyone has a unique, personal situation," he says. "I had to be thoughtful about where people are coming from."
Some firms created new roles and positions during the crisis to better adapt to employee and client needs. "We elevated the head of our human resources department in the United States to a global head of wellness," says Mayer Brown's Columbus. "Now we have more robust initiatives focused on the wellness of our lawyers and our business services professionals. We have also extended some of those offerings to clients."
Changed for the better
Campbell, of Baker McKenzie, describes how the disruption of the recent crisis — like other disruptive events of the past — often leads to introspection, which questions the status quo in a good way. "The pandemic has created an opportunity to review what we are spending our time on and how we are creating value for our clients," she continues.
Indeed, this introspective thinking gives law firm leaders the chance to ask themselves, "Why have we always done it that way?" Posing this specific question encourages others within the firm to either defend why the activity continues to be worthwhile or suggests that perhaps it is time to retire that activity and try something new.
"Now, I'm even more skeptical about how we are spending our time, questioning what we have done in the past," adds Lakhani, of Porter Hedges. "I feel more confident in pushing back on things we've traditionally done that we thought were successful and asking if there's a better way of doing it."
Further, this positive change can also lead to increased engagement among target audiences. "We have taken this opportunity to re-focus on maximizing each of the limited events and sponsorships we participate in," said Sheenika Gandhi, Director of Marketing for Greenberg Glusker. "This gives us more time to spend strategizing engagement, sending personal invites to clients and referral sources, and promoting the event through various marketing channels. After the event, we better evaluate our processes, give individual attention to our attorneys, and send meaningful communications to our clients."
Some things never change, however. "While the pandemic has been unprecedented in many ways, the basics of doing business have remained the same," says Bracewell's Grabowski. "If anything, we have found new, more intentional avenues for strengthening our client relationships. Personally, it has made me further recognize and appreciate the importance of having a strong team capable of adjusting."
Facebook
Twitter
Linkedin