Latest Federal Trade Commission Report shows fraud against consumers skyrocketed last year, but new technology offers hope
Fraudsters were very busy in 2020. So busy, in fact, that government benefits fraud went up an astonishing 2,920% from 2019. In our latest podcast, we talk to a senior government official at the Federal Trade Commission (FTC) and a government technology expert from Thomson Reuters about the findings from the FTC's 2020 Consumer Sentinel Network Data Book report.
This podcast highlights the second installment of the Thomson Reuters Government Influencer series, a year-long program of virtual events designed to spotlight top government leaders and the work they do to promote transparency; advance innovation and technology; combat fraud, waste, and abuse; and promote efficiency and effectiveness in government programs.
In our latest podcast, available on the Thomson Reuters Institute Market Insights channel, Gina Jurva, attorney, and manager of market insights and thought leadership content for corporate and government at the Thomson Reuters Institute, delves into this topic with Daniel Kaufman, acting director for the FTC's Bureau of Consumer Protection; and Amanda Huston, senior director of fraud, risk, and compliance for Thomson Reuters Pondera.
---
You can listen to the full podcast with the FTC and Thomson Reuters Pondera here.
---
The panel discusses the meteoric rise in reports of fraud by the general public; yet the numbers may not tell the entire story of government fraud in 2020. Indeed, panelists explain how the rise in consumer fraud reports may also be, in part, due to increased reporting from a variety of sources. The FTC network typically receives reports directly from consumers, as well as from federal, state, and local law enforcement agencies, the Better Business Bureau, industry members, and non-profit organizations.
For 2020, the FTC added even more data contributors, including the FBI's Internet Crime Complaint Center, the Florida Department of Agriculture and Consumer Services, and the Connecticut Department of Consumer Protection. More data may mean more complete results and not necessarily an enormous spike in fraud, according to the panel.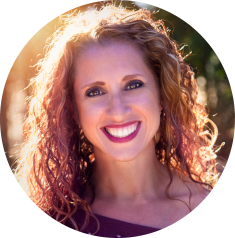 Panelists go over the specific findings of the report, including detailing which states saw the largest rise in consumer fraud complaints. They also look at ways that agencies can use the aggregated data from the FTC report to bolster government fraud prevention and detection efforts for the future.
The panel also touches on ways that government officials and law enforcement can bolster their fraud detection efforts with technology at the front end of the process instead of chasing the fraudsters later on after crimes have been committed.
---

You can access the first installment of the Thomson Reuters Government Influencer series, Secure Your Supply Chain: Forced Labor, Counterfeiting, and Risk, here.
Facebook
Twitter
Linkedin