The role of corporations' chief legal officer changed over the years, especially during the pandemic, to become a key figure in the C-suite that helps chart the company's strategic course
While a corporation's chief legal officer (CLO) has long been considered as one of the leaders in the C-suite, the pandemic's shut down of the global economy has made CLOs the central figures in navigating an avalanche of unprecedented and uncharted business challenges while taking on new roles within their organizations.
In this installment of In Practice, Rose Ors, the CEO of ClientSmart, spoke with three CLOs about their role as members of the C-Suite, how they work to ensure their enterprise's growth and sustainability, and their primary function to safe-guard the company.
Business partner in the C-Suite
As one of a corporation's top executives, the CLO is "in the room" with the CEO, the CFO, and the rest of the C-Suite; and as an enterprise leader, the CLO's legal acumen is table stakes. "The most important skill a CLO brings to the table is sound business judgment," says Kodwo Ghartey-Tagoe, Executive Vice President, Chief Legal Officer and Corporate Secretary at Duke Energy, a Fortune 150 energy holding company. "Legal expertise can be bought."
Alan Tse, Global Chief Legal Officer and Corporate Secretary at Jones Lang LaSalle (JLL), a real estate services firm operating in 80 countries, agrees. "My role in these meetings is not to expound about the law. It's to focus on our strategic objective, ask the big-picture questions, and be a problem solver."
Joanne Caruso, Executive Vice President and Chief Legal and Administrative Officer, at Jacobs Engineering Group, a global design, engineering, and technology-driven solutions company, working with businesses, cities, and governments in 50 countries, explains that legal skills take a back seat in these conversations. "My role requires not only that I understand the strategy and help with its successful execution," Caruso says. "I am also involved in its development."
Trusted advisor in the boardroom
Establishing a relationship based on trust and transparency between the CLO and the board has always been essential. Boards depend on the CLO to provide information vital to their ability to exercise their fiduciary and oversight duties. "The board expects me to provide proactive advice on the company, industry, and competitive landscape," says Ghartey-Tagoe. "They expect me to help identify issues before they become legal risks." And at no other time has educating the board on the rapidly changing and sometimes discordant regulatory landscape been more crucial than now.
The environmental, social and governance (ESG) area is a prime example. As corporate secretary, Ghartey-Tagoe ensures that Duke Energy's board is up to date on the company's efforts in this vital area, including updating the board on the company's climate initiatives and progress on targets and making more formal presentations. "As the stewards of our company's long-term value, the board's environmental oversight role is critical. We aim to reach net-zero carbon emissions by 2050. The board entrusts the Duke Energy management team and me to help them understand what that means and how we will get there," Ghartey-Tagoe says.
Similarly, Caruso and Tse keep their corporate boards abreast of all critical ESG-related developments.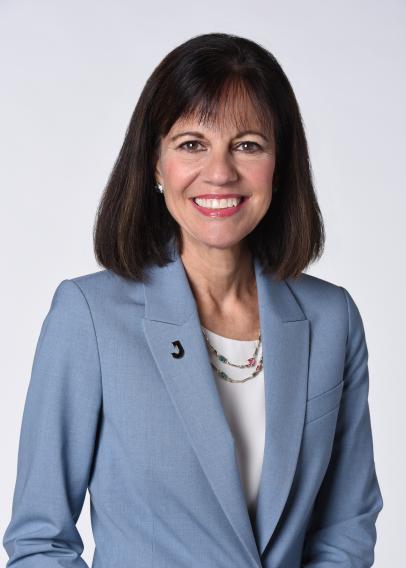 Guardian of corporate ethics
Although CLOs are expected to help drive business growth, they continue to have the duty of ensuring that their companies act with the highest ethical standards. This can be famously summed up by Benjamin W. Heineman Jr., former general counsel of General Electric, who wrote: "For the lawyer-statesperson, the first question is: 'Is it legal?' But the ultimate question is: 'Is it right?'"
For Duke Energy, having a reputation for doing the right thing is the basis for maintaining "excellent relationships with our stakeholders, including our shareholders, employees, customers, and the communities we serve," explains Ghartey-Tagoe, adding that in a highly regulated industry like energy, trust and transparency are essential to have a productive relationship with regulators at the federal and state levels.
Tse and Caruso, whose companies are global, both cited the crisis in Ukraine as a real-time example of how companies are being asked to do the right thing. "The overwhelming majority of the world is looking at major corporations doing business in Russia and asking, 'Are you guys going to pull out of Russia?'" says JLL's Tse. "There's no law that says that we have to leave. But guess what? We are leaving Russia because, for us, it is clearly the right thing to do."
Although Jacobs does not do business in Russia, Caruso says the company is looking for ways to assist their employees working in Ukraine and other countries like Poland who have family in Ukraine or are otherwise impacted by the war. Recently, Jacobs' executive team gathered to discuss what the company should do to help its employees and clients impacted by the war, she says. "I will never forget how our CEO began the meeting by asking the most profound question, 'Well, what would we do if it was one of us?'"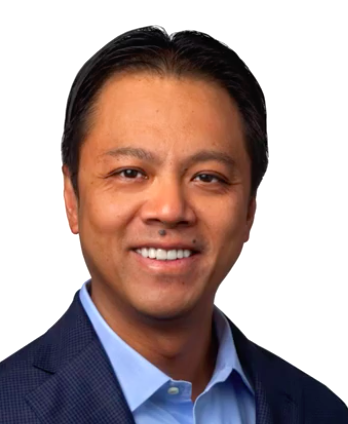 Leader of the law department & beyond
CLO's widening circle of influence is borne out by the increasing number of functions outside of the corporate law department that now report to them. According to the Association of Corporate Counsel's 2022 Chief Legal Officers Survey, 88% of CLOs oversee compliance, 54% assume the role of corporate secretary, close to 50% oversee ethics and privacy, 25% oversee ESG, and 24% lead business risk. Interestingly, the survey also found that the trend took a sharp upward turn in 2020.
Ghartey-Tagoe, Tse, and Caruso view their broadening oversight responsibilities as a reflection of the areas that have become mission-critical. At Duke Energy, for example, the internal audit and the ethics and compliance teams report to Ghartey-Tagoe. At Jacobs, the global security team and the Sales Center of Excellence team report to Caruso; and, at JLL, Tse oversees the business continuity and risk teams. From an organizational perspective, having these functions report to the CLO also underscores the need for greater collaboration among these functions.
Conclusions
Chief legal officers' place at the executive table and the boardroom elevates their influence as leaders, strategists, and advisors. Extending their remit outside the law department into other strategically significant functions — a trend that is likely to continue — will only widen their sphere of influence and deepen their business impact.
Facebook
Twitter
Linkedin