As law firms come out of the pandemic, where are they going to place their investments in legal ops technology to improve their performance going forward?
Forecasting is an inexact challenge even in the most stable of times. Even in normal times, one might reasonably contend that law firms might be allocating an average 3% to 4% of revenue on legal tech, directing funds to functions like core operations, security, applications, innovation and other typical areas. The pandemic, however, made the typical anything but business-as-usual.
So, how have things changed and what might be on the horizon?
Looking back to 2020 is perhaps the easiest part of this exercise. All of us in legal tech roles executed whatever amount of blocking and tackling that was necessary to keep employees working, both remotely and securely. Certain client-facing projects that spotlighted productivity and process improvement were, at times, scaled back a touch. Our focus, both in life and in business, was something along the lines of "survive and advance," to borrow a quote from famous basketball coach Jim Valvano.
Moving forward with confidence
The global COVID-19 pandemic is, thankfully, increasingly resembling an object that is getting smaller and smaller in the rearview mirror — at least in the United States and other parts of the world. Yet, how might this continue to impact legal tech spend?
One element of this analysis, of course, is the overall health of most law firms, which directly impacts the amount of funding for tech initiatives. It may be natural to assume that firms' appetite for investment might be limited after a tough year; interestingly however, the opposite might be true in this case. Many Am Law 100 law firms reported surprisingly strong results in 2020, and even slightly smaller firms also registered solid financials.
These somewhat surprising results may serve as a leading indicator that certain forward-thinking areas that were temporarily mothballed by many firms in 2020 — such as artificial intelligence, blockchain, enterprise applications, no or low code apps, or other types of digital transformation — are now increasingly back in play.
Under the assumption that both funding and our level of positivity are now more plentiful than at any time in the past year or so, what are the most likely areas of legal tech spending? Perhaps one place to start might be to look at business trends generally, such as those described in a recent 2021 tech spend forecast data report from Gartner, Inc.
To distill and summarize their key findings, Gartner anticipates a 6.2% growth in IT spending, with the categories of enterprise software, devices, and data center systems leading the pack.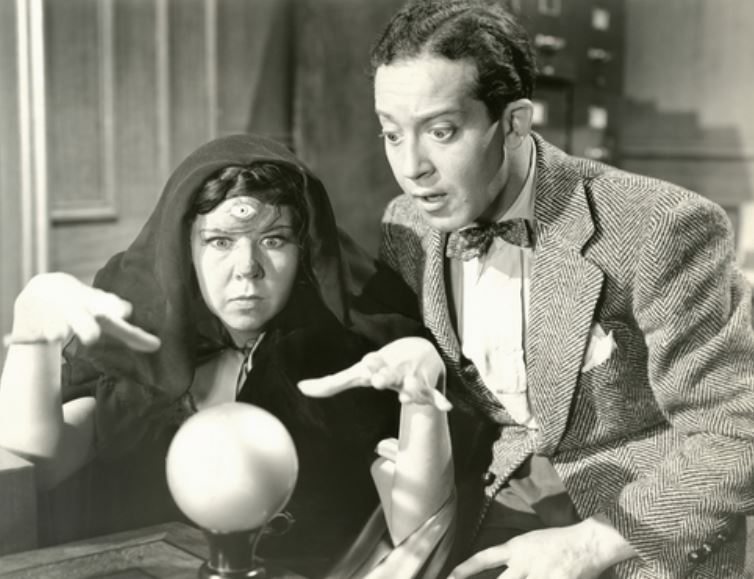 As a technology leader for a law firm, I absolutely believe data center systems will continue to grow, perhaps even faster than the business community as a whole. Both in corporate law departments and within law firms, I believe attorneys and legal operations professionals alike noted how years of progress were achieved within just a few months. This demonstrated the value of cloud architecture literally coming to the rescue of legal services, overcoming years of security and operational concerns.
I also tend to agree with the Gartner study that investment in devices will continue to be strong. If for no other reason than all the buzz surrounding high-profile cyber-incidents should continue to motivate legal operations teams to keep devices and their operating systems current in order to mitigate security risk. Plus, a period of deferred investment in this area may well spurn a bit of a "catch-up effect".
As it relates to an area like enterprise applications, I'm not so sure legal will follow the same pattern as industry as a whole. Not because the value proposition is poor, but rather, there continues to be a variety of players in this space within legal. Other than understanding that a tech provider should be adopting standards, such as those put forward by the SALI Alliance (and others), the decision process within a fragmented market can be perplexing. Because of this, perhaps it is reasonable to believe some legal organizations might punt on these types of initiatives for the time being.
Unpressing pause
Of course, my frame of reference is only one of many. From the perspective of someone sitting in the chief revenue officer seat — Carlos Gamez of Frontline Managed Services, who interacts with many of my peers seeking and purchasing services relating to user support, managed services, and technology consulting — the perspective may be different, especially relating to the types of service requests and projects crossing his field of vision.
While many law firm leaders "pressed pause" on a number of initiatives during the pandemic to focus on service-enabling capabilities, such as training and knowledge management, IT systems and billing, Gamez says. "Fast forward a year, and law firm leaders are realizing that the investments made in modernizing back-office operations contributed to client satisfaction and retention, increased the firm's cybersecurity posture, and, most importantly, did this while sustaining profitability."
These modernized practices often bypassed obsolete technology and human resourcing policies that, though prevalent at law firms, were slowly but consistently changing even before the pandemic, Gamez adds. "I am increasingly having conversations with law firm leaders around 'what else' we can do to change the service delivery model." These leaders have realized there is an interconnectedness in the system, that investment in modern devices minimizes IT help desk requests, that better client intake practices can yield less write-offs, and that adopting modern business process design practices is not as risky or difficult to adopt as originally thought, he observes. "I think that we will see a healthy amount of innovation in legal service delivery models coming out of this pandemic."
Another unique perspective is that of a technology consulting or virtual chief information officer. One such leader, Christopher Zegers of Ivionics, notes a strong interest today in leveraging the use of data analytics. "Putting matters under a 'data microscope' reveals workflow and optimization opportunities that ultimately allow you to fine-tune how you acquire and grow client relationships," Zegers says.
Given the general movement towards societal reopening and the vast array of opportunities to inject efficiency into the legal function by using technologies like predictive analytics, natural language processing, workflow automation, AI and so many others, it is certainly reasonable to forecast 2021 as a year in which the focus on technology and innovation returns to the pinnacles measured 18 months or so immediately prior to the pandemic.
Facebook
Twitter
Linkedin