InsideSherpa, a two-year old legal tech start-up, teams up with large professional service firms & law firms to create online training courses for lawyers
Last month, more than 2,300 students in the U.K. enrolled in Linklaters' new digital internship, which the firm co-developed with InsideSherpa, a two-year old start-up that teams up with large professional service firms to create online training courses. These courses offer college students the experience of what it's like to work at these firms before they reach the application process. We sat with the InsideSherpa's CEO Thomas Brunskill to learn more about the partnership with Linklaters and his company's role in revolutionizing training for lawyers.
Brunskill studied and practiced law in Australia and co-founded InsideSherpa because of his own dissatisfaction with how unprepared he was when he started practicing law as a M&A solicitor. "I was frustrated that what I was being taught at University didn't prepare me for the world of work," Brunskill says, adding that after a few years of being at a large firm and developing more practical skills — such as how to communicate with clients and how to draft commercial legal documents — he saw an opportunity to offer these skills to law students. His idea was to "open up the professional service sector to students from all backgrounds and front-load practical legal training."
InsideSherpa launched its first partnerships with large law firms, such as King & Wood Mallesons and MinterEllison, in Australia, and after observing that students in the U.K. were signing up for the Australian program, the company saw its first cross-geography growth opportunity. "We realized that the gap in student learning was certainly more global than we first anticipated," Brunskill explains. "And through a referral from an Australian firm, the partnership with Linklaters was born out of the firm's big push around social mobility, diversity, and a desire to expand the talent pool of early-career lawyers."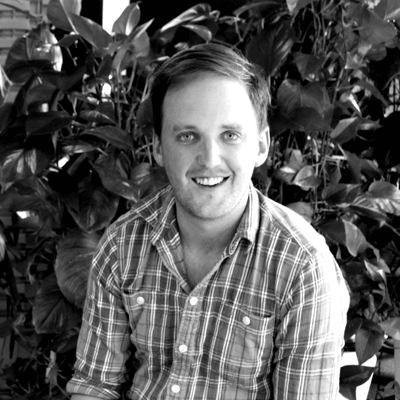 Linklaters focused the digital internship around key topical areas that are critical for the day-to-day work at the firm but are not necessarily actively taught in every legal academic setting. These skill areas include business development, project management, firm teamwork, using artificial intelligence (AI) in the law, legal research in a commercial setting, resource and business management, and communication with clients. For example, in the AI module, student interns learn how to leverage AI to make the due diligence process more accurate and more efficient, forcing the student interns to think through this particular task and reflect on how they'd perform the exact same task as a trainee at that organization.
Expanding beyond Australia and the U.K.
Now, InsideSherpa has clients in Europe, North America, and the Asia-Pacific region, and how it partners with firms in each region varies. For example, in the U.S., InsideSherpa collaborated with White & Case to develop courses for JD students interested in post-graduate work. In the Asia-Pacific market, most students study law during their undergraduate years, so programs there are designed for a particular type of student, but not to the exclusion of others, Brunskill explains.
As part of InsideSherpa's growth strategy, it's expanding its offerings to create on-boarding programs for summer associates at law firms in the U.S. and vacationers in the U.K.
In addition, it is experimenting with other technologies to grow its commitment to evolving how lawyers are educated in the future. For example, in Asia, it is working with a firm to develop virtual reality (VR) content that will be offered in both Mandarin and English. However, Brunskill says he believes there are short-term limitations regarding the use of VR in up-skilling students, particularly given the hardware's prohibitive cost and general inaccessibility. However, with time, he believes VR will become an everyday staple in legal learning & development, comparing it to 10 to 15 years ago when laptops were a luxury item for college students, and now, it is hard to imagine that any student would go to college without one.
Expanding the Talent Pool of Future Lawyers
InsideSherpa's core mission is to open up traditionally closed and perceived elitist professions to students from all walks of life. From his own experience coming from a family of small business owners, Brunskill says he found the legal industry intimidating and understands that this continues to be the case for many individuals. "Our goal is to open up the legal industry to all students," he says. "And we do that by creating a really safe, low-pressure online environment where students can engage with these learning opportunities on their own terms. By focusing on these digital modules, we give students simulated every-day experiences and key tasks that lawyers do, in order to attract a more diverse pool of students to the law."
One of the other ways the company is expanding the talent pool of future lawyers is through the recruitment process and by getting diverse, talented students in front of legal employers. InsideSherpa has developed unique technology that it's currently using in a trial basis with King & Wood Mallesons during the firm's recruitment process. The technology looks for "signals" within a student's work that demonstrates an inherent aptitude and potential to pursue a career in the law. InsideSherpa developed this approach because of the legal industry's over-emphasis on data sets, such as a student's GPA and law school brand, that are not predictive of the student's ability to perform within an organization.
"What our technology is trying to do is put these students through simulated work-like environments so we can identify signals that demonstrate a student's true potential and compatibility to work in the legal industry," says Brunskill. Though the combination of "signals" is unique and specific to each firm, examples of them include cross-cultural competencies for firms that do a lot of cross-border transactions, or a growth mindset vs. a closed mindset as an indicator of adaptability and resilience.
The other competency that many firms are "signaling" is technological literacy. For example, the company's program for King Wood Mallesons as a firm with market concentration in Australia and China offered students the opportunity to learn smart contract technology.
"In that particular task, students review condition precedents in a sale and purchase agreement and then work out which clauses can and cannot be automated using smart contract technology," says Brunskill.
Facebook
Twitter
Linkedin