How can law firms leverage process improvement to enhance how they conduct client in-take? Fred Esposito, of Rivkin Radler, discusses the advantages of this methodology
In a new series of blog posts, we discuss process improvement with Fred Esposito, COO of the regional law firm Rivkin Radler. Previously, we spoke to Esposito about the rise of process improvement throughout the legal industry; and in this post, we speak to him about how law firms are increasingly using process improvement methodology on client in-take.
Thomson Reuters Institute: You had said that when you selected a new project for process improvement at your firm, you immediately knew you wanted to tackle the client in-take process. Why is that?
Fred Esposito: I wanted our firm to start our process improvement program by working on one that is critical to the business; those processes include intake, conflicts, timekeeping, billing, on-boarding, and pricing. The client in-take process was selected because it not only touches every part of the firm, it also produces outputs that affect and inform those other processes and strategic decisions.
I believe that client in-take may be one of the most critical areas on which a firm can focus its process improvement efforts, simply because it's a contact point with almost every part of the client's interaction within the firm.
Thomson Reuters Institute: How did you begin this process on client in-take?
Fred Esposito: We always do this work with a cross-functional, diverse team (which is why process improvement supports firms' diversity, equity & inclusion efforts). As the process improvement operation into client in-take began, I had partners, associates, managers, directors, and administrators — such as those in finance, billing, and IT — selected to work on the project. I cherry-picked 10 individuals who now have been working on this project for two years. We have three partners from different practice areas, the firm's Director of Finance, Director of IT, Director of Marketing Communications, Billing Manager, and a Lead Legal Assistant.
We also have three Equity Partners who perform the role of the project steering committee. They are responsible for conducting gate reviews, which involves checking our work at each phase of the DMAIC framework — the Define, Measure, Analyze, Improve, and Control steps — that we are using to deliver this project. They review, comment, and provide the approval to move onto the next phase. In this way, we have a lot of communication and change management built into the way we do process improvement work.
In fact, one of the keys to this project's success was to get buy-in from the Steering Committee (SC). At each phase of DMAIC, the team is required to produce specific deliverables in order to pass a gate review. For example, in the Define phase, the project team developed a project charter. Part of that work involved compiling more than enough data to make a business case that illustrated the inefficiencies. We then presented our work to the SC in the Define phase gate review. Once the SC reviewed the data presented, it was eye-opening. The SC was convinced that we had picked the right project and were tackling the right problems, had the right team, scoped the project well, and could achieve the goals we set for ourselves. They wanted to learn more, which then moved us to the Measure phase.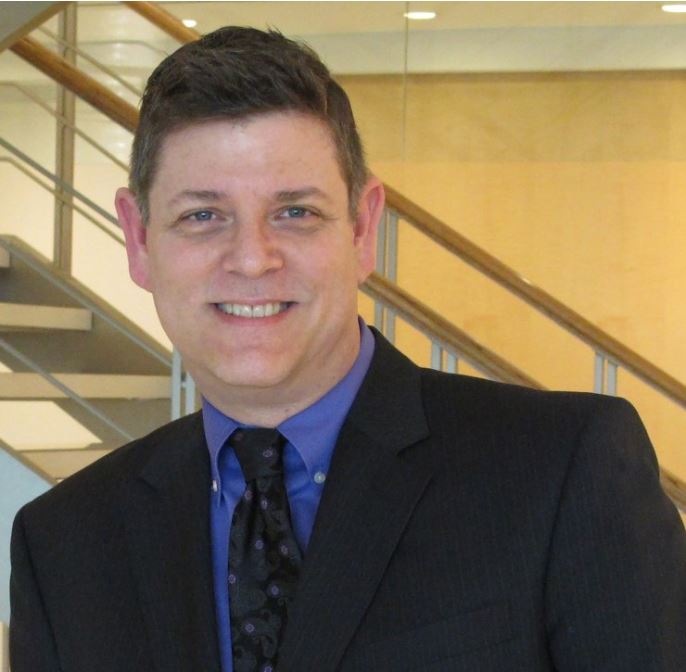 At each phase of DMAIC, the project team and the SC learned a great deal as the data that was collected, measured, and analyzed, made the business case for improvement. The innovation began to take shape in the Improvement phase as the project teams begin to develop solution filters and pilot those proposed solutions with firm personnel.
Not only is the SC seeing the ongoing progress, but through the piloting that is taking place, firm personnel are starting to get a taste for some of the solutions being considered and are solicited for their ongoing feedback. This is when the process improvement initiative starts to take on a life of its own.
Thomson Reuters Institute: You spoke about improvement "showing the relationship between urgency and innovation". Did that come into play here? How did you balance these concepts?
Fred Esposito: All of these divergent voices greatly contributed to moving the project forward successfully. For example, we saw a lot of things from the lawyers' perspective that have been very useful. Using this, my team delved into not only the procedural process of how the firm was conducting client in-take — measuring and analyzing the different steps of the in-take process — but also identified what being missed or overlooked.
For example, a large part of the in-take process is determining whether potential clients have conflicts that should be known to the firm. With the ability to focus on this one specific area, the team was able to find a way to better identify conflicts around adverse parties or relationships between parties, which often get missed in routine conflict checks. They also determined whether there were false conflicts being raised that may have caused needless problems.
Solutions considered for this area included reformatting of intake and conflict check protocols and forms. All of the proposed solutions for piloting were vetted by the SC and the firm's new business committee. The DMAIC framework is so useful because the building blocks of transformation are built right into it. Working with attorneys and staff at all levels was the key to success because you cannot make substantive change to any process without gaining the knowledge and experience of those who are working with the current and proposed process.
Thomson Reuters Institute: When the pandemic changed everything, how did your process improvement project adapt?
Fred Esposito: When the pandemic hit, we wanted to see what the impact of a virtual law firm would be on these processes. So, we regrouped and revised our project charter and scope. In fact, we actually did the Measure and Analyze phases twice. That was because team members had worked the conflict process to a certain point, then decided to expand the scope to capture these missed and false conflicts. There was enough information that had been gathered to tell us this is something we should be considering.
Overall, the process improvement initiative in client in-take at our firm has been going on for more than two years. And that's my point, this all takes time — it's not an overnight thing. It's not like you're going to buy a Process Improvement for Dummies book and have your firm changed in three months. It's not going to work like that — process improvement, done right, takes time.
Thomson Reuters Institute: What comes next in this process? Have you been able to determine if this was a success?
Fred Esposito: While the project team is gearing up for Control phase, we are very optimistic that we will accomplish our goals for improving the client in-take process overall. While the firm is still working on the technology aspects for the new process, I am working with the team to start transitioning the ownership of the client in-take process to those who will be working with it.
The project team has worked very hard to bring the work to this point, but it's now coming to the point where the firm must accept ownership and move forward. The Control phase will be our litmus test, but also a source of gratification and accomplishment, not only for our exceptional project team, but for the firm as well.
---
Next, we'll look at the impact that process improvement could have on law firms' pricing function.
---
Fred Esposito, COO of the regional law firm Rivkin Radler, has more than 25 years of law and accounting firm experience, is an author and sought-after speaker specializing in financial and organizational management, process improvement and project management, and has managed and worked in a consulting capacity with several domestic and international law firms. He is also a senior consultant with the Legal Lean Sigma Institute, LLC, and a Certified Green Belt in Legal Lean Sigma with a Project Leader designation. Fred is working towards his Black Belt Certification.
Facebook
Twitter
Linkedin