How midsize law firms can return to work safely was the topic of Thomson Reuters' third roundtable discussion about midsize firms' response to the pandemic
Only eight weeks after work-from-home orders went into effect for most of the country, many states began reopening during this month. Despite these changes in state policy, it may be several more months before most people actually reunite with their desks and co-workers in their old offices. When that day arrives, law firms seem well-prepared to face whatever work environment may be ahead.
To shed more light on this, Thomson Reuters held its third attorney roundtable in a series about midsize law firms' response to the COVID-19 pandemic. The roundtable discussion focused on the inevitable return to the office and how, by working remotely, attorneys have gained valuable insight into harnessing technologies and newfound business practices that will significantly improve the quality, quantity, and quickness of their work product.
All I really need to know, I learned by working remotely
The legal industry has a mixed history when it comes to paper usage and its full-on embrace of technology in general. The pre-COVID legal world was not very forest friendly; it was common practice for many attorneys to have reams' worth of briefs, forms, and emails printed for their review and annotation. In the world of remote work, attorneys have been left with few other choices than to give electronic drafting and review a second chance.
"I haven't been printing as many documents," said roundtable panelist Bill Boyd of Nyemaster Goode, the largest law firm in Iowa. "I'm a pretty paper-intensive person, and I've learned to minimize that," Boyd explained. "It's possible to do more things electronically without having to print the documents." Body said he wants to continue using less paper when he returns to the office.
Another panelist, Susan Hodges of New Jersey-based law firm Parker McCay, admitted she is a stickler for her "old-fashioned highlighters," adding that home printers "just can't print the same volume I'm used to printing at work." Now, Parker McCay is exploring going paperless — to the extent that a law firm can, Hodges noted.
Indeed, using less paper isn't the only fundamental change within law firms that social distancing has brought, the panel noted. Panelist Matthew Green of Obermayer Rebmann Maxwell & Hippel, a law firm with offices in five northeastern states, said he thinks the biggest change his firm will make concerns billing practices.
In the office, attorneys often write their billable hours on paper for their assistants to enter. Unfortunately, this often leads to entry errors and revising them costs time and productivity. But now, attorneys are entering their own time at home, Green observed, and "especially for those that weren't used to it, they have realized that it's actually saving them time."
The panel agreed this practice not only benefits attorneys, but results in more accurate listing of hours, and allows legal assistants to complete more priority tasks. Hodges agreed, adding that her firm is now using a mobile billing application that allows users to easily enter their time spent on client matters immediately.
If you can, work from home
The roundtable also discussed how practice areas have been affected differently based on what attorneys must do day-to-day. For example, Green noted his firm's commercial litigators can file electronically, but the Family Law courts require matrimonial attorneys to continue making paper filings. Obermayer Rebmann has thus called on at least one person to come to the office each day to deal with physical filings and incoming mail. "As we plan to slowly reopen, there's going to be a continued rotation schedule," said Green, adding that this will allow his firm to gradually introduce more staff back into offices. However, the firm won't see pre-pandemic office occupancy but may adopt a policy for attorneys that urges them to work from home if they can.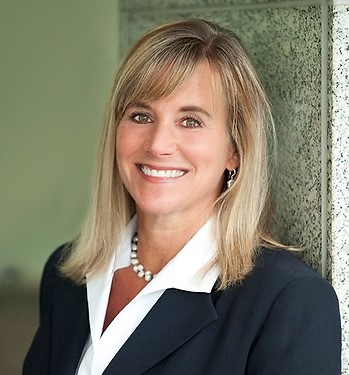 "The policy that I was given most recently to review before [coronavirus] was our remote working policy," Hodges noted, adding that the firm will be revisiting their policies to accommodate more remote work options.
"We're going to be a lot more flexible at this point, because I think this has tested the fact that it can work, and that people are successfully able to work from home," she explained. Still, Hodges said she feels that remote outlets don't adequately replace dropping into a co-worker's office and quickly discussing a matter for quick counsel. Also, she said that many employees were likely "missing the social part of work."
In Nyemaster Goode's home state of Iowa, shelter-in-place was not mandated. Still, his firm — closed since March 16 — is discussing plans for how to effectively use the office space they have once employees are able to return, including such as seemingly simple details as walking around the office. "We're thinking about how do you maintain appropriate distance?" Boyd said. "How you move in the space that way and be more intentional about leaving your office, and moving around the office space?"
It's important for firms to think through when and where social distancing will become problematic, Hodges said. For instance, certain entry ways will not allow for ingress and egress while maintaining the required six-foot distancing requirements. How employees will manage situations such as doorways, bathrooms, and the coffee room will have to be considered as well, she added. All panelists said that part of their firms' policies would likely require all employees to wear masks in common areas.
Looking ahead to the future
While many law firms may not have all been prepared for the first wave of this pandemic and the resulting work-from-home orders, the panelists recognized that preparation and resilience with tools and technology will be future recipes for progressing forward in coming days. "We may not have been ready for the closure in March," said Hodges, "but I think now, we'll all be prepared, and this is going to force law firms everywhere to put in some emergency preparedness plans that perhaps they didn't have" and embrace the exponential growth of technology in the law. "I really think that's going to be an important part of how we practice."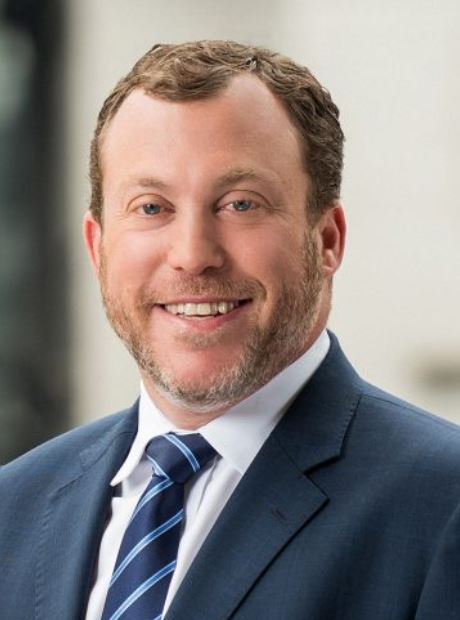 In addition to law firms, courtrooms are also an area of focus, Boyd noted. As courts reopen, it will be a challenge to ensure people's safety based on the size, location, and other variables that may necessitate a case-by-case determination for each courtroom. Alternative dispute solutions — including those that are technology-enhanced — are being similarly discussed.
When asked how they might handle any future shelter-in-place orders should a COVID-19 resurgence occur, Boyd compares this situation to preparing for snow days in Iowa. When leaving the office, he tries to anticipate what he will need for the next day, just in case he won't be back. The other panelists felt that analogy was spot on.
This period of forced remote working also brought issues of health, safety, and technology to the forefront, and Green added that empathy is a value that should not be overlooked.
Indeed, for many attorneys, working from home includes navigating shared spaces with children, spouses, other family members, and even pets. These added considerations do not exist in a vacuum away from the workday. Whenever there is a return to the office, the compassion and flexibility attorneys have found while working from home are valuable balances going forward, no matter how law firms resume operations in the future.
---
The blog post was co-authored by Peter Colin, Gail Murphy, and Eric Seader of Thomson Reuters.
Facebook
Twitter
Linkedin