In her new "Using Your Platform for Good" column, Irene Liu speaks with Patricia Fili-Krushel, the CEO of the Center for Talent Innovation, about allyship
While corporate America has been largely supportive of the Black Lives Matter movement, it's clear we all need to do better.
I recently sat down with Patricia Fili-Krushel, the CEO of Center for Talent Innovation (CTI) and a board member of Dollar General and Chipotle Mexican Grill, to discuss how she's using her platform at CTI to shine a light on the workforce equity gap and advance the cause of racial justice in the US. After a long-established career in the C-suite at NBCUniversal, TimeWarner, WebMD, and ABC, she had planned on enjoying her retirement — but turns out, fate had other ideas.
While ascending the career ladder as a C-suite media executive, Fili-Krushel learned first-hand the importance of sponsorship and diversity in the workforce. She saw the persistent opportunity gaps and inequality in the US workforce, which is what led her to join CTI as a board member to help support their mission of "inspiring and equipping leaders to design diverse, inclusive workplaces where everyone belongs." Her passion and commitment to driving equity in the workforce led her to take the CEO role at CTI in 2018.
Now, in her role as the CEO of CTI, Fili-Krushel helps bring attention to the racial inequity in the US workforce through CTI's research, which highlights workplace equity gaps. For example, in CTI's  December 2019 study, CTI found that a "massive perception gap" exists in corporate America for black professionals. The study found that almost two-thirds of black professionals feel that black employees have to work harder to advance in their careers, while only 16% of white professionals agree with that statement. As Fili-Krushel notes, the pandemic has only increased these gaps:
As a result of this pandemic, black and Latinx individuals are experiencing a higher rate of unemployment, and Asians Americans faced increased discrimination.
Death and infection from COVID-19 have hit the black and brown communities much harder than white communities; and in New York City, black people have died from COVID-19 at twice the rate of white people.
Further, for women and especially women of color, "they're picking up on child care, homeschooling, as well as more of the household duties," Fili-Krushel says, which continues the vicious cycle on reductions in promotion opportunities and pay increases because women "have less time to publish, less time to read journals, and less time to stay up on what's happening" because they're busy with responsibilities outside of work.
Because of the "massive perception gap" between black and white professionals, which is only exacerbated by the pandemic, Fili-Krushel explains it's crucial that companies be responsive to the "painful, systemic racism and inequality in America" and the trauma that black workers are bringing into the workplace in the aftermath of George Floyd's murder through allyship and sponsorship.
Activate allyship and diversity & inclusion efforts
During this health crisis and the Black Lives Matter movement, companies need to be more acutely aware of the collective grief their employees may be feeling. Many employees are grappling with the mental toll from both systematic racial injustice made more visible by the Black Lives Matter movement and the extended shelter-in-place orders. As a first step, leaders and managers need to "hold spaces where non-blacks can see, understand, and learn about inequities in the system and how to address it," she says, adding that although this will bring up discomfort in some white people, they must embrace being "comfortable in being uncomfortable."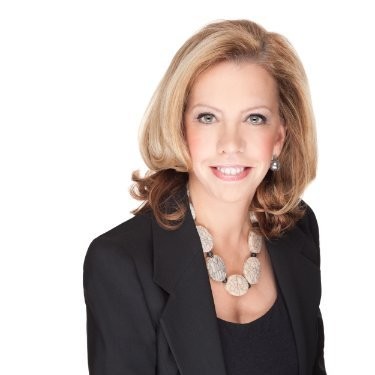 For white and other non-black individuals on a personal level, Fili-Krushel recommends they proactively educate themselves (she is now reading How to be an Anti-Racist by Ibram X. Kendi) and take action to become "active allies" in the workplace. She is leading by example and using her influence as a corporate board member to activate change. In early June, she advised CEOs for the boards that she sits on to "have conversations with their employees around race and listen," she adds. Fili-Krushel also asked her team for help to keep her accountable as an active ally. She gave them permission to call her out when she makes mistakes and when her silence on something may come across as complicit.
In addition, she also recommends companies to take steps to change the culture, remove bias, and be proactive in expanding advancement opportunities for black professionals. These recommendations, as outlined in CTI's Being Black in Corporate America, include the below steps:
First, companies need to conduct an audit. "They need to look at themselves and take stock," Fili-Krushel explains, adding that companies should determine what percentage of their employees identify as African American, Latinix, Asian Pacific American, Native American, or other groups.
The company then needs to conduct a culture audit to learn how each employee group experiences the company culture with respect to access to opportunity and senior leadership, promotion, and performance evaluation. The company should then break down the responses from the culture audit along demographics to understand how the company climate for marginalized groups.
Next, the company needs to awaken and create awareness around the experiences of each marginalized group by sharing the company's findings from these more audits broadly across the company. Only by raising awareness and awakening the company to the problem can the company move forward.
Companies then need to act and partner with these employee groups collaboratively to create solutions and achieve outcomes that result in change.
Address affinity biases in sponsorships
To expand advancement for marginalized employees, Fili-Krushel also discussed the role of sponsorship in changing the lack of diversity in executive ranks. Specifically, she named affinity bias — the unconscious tendency to promote and support others who remind us of ourselves or a version of a mini-me — as a key barrier.
At the company level, Fili-Krushel recommends a formal sponsorship program if companies don't have a culture of sponsorship. Fili-Krushel also advises every senior executive to sponsor rising stars who are different from themselves. In fact, doing so herself has brought her benefits throughout her career, such as gaining access to new networks of colleagues. "You increase your effectiveness exponentially when you sponsor across diverse lines," Fili-Krushel says. "If you're sponsoring a mini-me, the odds are you're not going to learn as much."
At the same time, the responsibility is on the protégé to make the sponsor look good. In Fili-Krushel's experience as a protégé of her own sponsors (including Bob Iger, Executive Chairman to Walt Disney Company; Dick Parsons, CEO of Time Warner; and Henry Schleiff, then at HBO) all of whom played an essential role in her promotions to senior executive positions, where she performed well and did the work when given tough tasks. In return, "they looked out for me and provided protection to allow me to make mistakes and learn from them."
Diversifying corporate boards
It is evident that diversity at the top begets diversity more within senior ranks, Fili-Krushel explains. In fact, she often hears from professionals of color that "seeing themselves in leadership" is one of the best ways to retain employees of color.
As corporate director, Fili-Krushel sees the opportunity to actively advocate for expanding the diversity of her peers. "I'm vocal about saying that just having one or two directors from an underrepresented group — such as one black person, one Hispanic person, or one woman — is not enough." In fact, there appears to be a collective commitment to seek diverse board members from gender, ethnic, and experience perspectives by those boards on which she serves. In one case, the board is committed to finding a diverse executive for a current open director role, and for the other, an open role recently was filled by a black woman.
Pat's leadership and CTI studies show that we all have a role to play to support our black colleagues and diversity. So, use your position to become active allies. Learn about systemic discrimination and racism against blacks. Raise your awareness about your biases. Sponsor a colleague across race and gender lines. And if you are a senior executive, use your position of power to promote diversity among your peers and on boards.
Facebook
Twitter
Linkedin