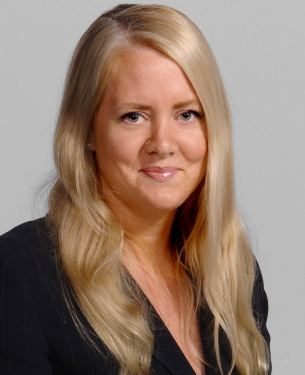 Amanda DuPont
Public Records Product Specialist / Thomson Reuters
Amanda DuPont has more than 22 years of professional experience in the legal industry and is a highly experienced investigative researcher and speaker. She is a CAM-certified licensed attorney and practiced law in Minneapolis for more than 8 years where she represented businesses in all types of legal advising roles — from class action litigation work to contracts and negotiations.
Amanda joined Thomson Reuters in 2006 and has held roles throughout the business. Since 2010, Amanda has worked exclusively in Thomson Reuters' public records solutions. In her current role as Public Records Product Specialist, Amanda works closely with both corporate commercial customers as well as Thomson Reuters New Product Development team to help develop innovative solutions in the public records arena, including Thomson Reuters' flagship product CLEAR.
She also consults on automation solutions with our customers including working with partner software vendors interested in building API connections into CLEAR. Amanda holds a B.A. from the University of Wisconsin-Madison and a J.D. from Mitchell Hamline School of Law.