At Thomson Reuters' recent Marketing Partner Forum, a panel of younger law firm leaders discussed how their firms have evolved under a new generation of leadership
DANA POINT, Calif. — Lost amid all the talk of Millennials and the multigenerational workforce is the understated, but no less significant, ascension of Generation X professionals to the highest rungs of power in law firms. This newest generation offers its own unique set of leadership priorities — an important distinction in an era of change.
This development was explored further at a panel discussion featuring Gen X law firm leaders, titled No Country for Old Men: Marketing & Business Development Under Generation X, at last week's 28th Annual Marketing Partner Forum, hosted by Thomson Reuters. These younger leaders discussed how their firms have evolved under a new generation of leaders and offered key takeaways on culture, business development, and succession planning.
Cultural evolution in leadership styles
The law firm Munger, Tolles & Olson grew from a small core of lawyers and still thinks of itself as a small firm, despite having 200 attorneys. Partners are firm-grown, and lawyers at all levels vote on decisions of importance, which results in a flat hierarchy, said panelist Hailyn J. Chen, Litigation Partner & Co-Managing Partner.
Chen and her co-managing partner took on this position 2½ years ago, and both are practicing lawyers in their 40s with significant books of business. "We want to bring in a new generation, and build up the next generation of leaders," Chen said.
Many of the people who built this firm have retirement on the horizon and relish that it will be the next generation's firm moving forward, she added. What do the younger lawyers want the firm to look like? Currently, they are making decisions about what to keep the same.
"I bring my vulnerability to the leadership position to help me connect to my colleagues and clients about being a woman of color in my position," Chen explained. "Issues of diversity are talked about more. (We) intentionally focus on how to get professional satisfaction in our jobs, and ask, How do you stay interested and motivated?"
Panelist Amy R. Patton, Partner & Co-Chair of the Employment Law Group and Co-Chair of the Marketing and Business Development Committee at Payne & Fears, said there are significant changes in the way she is leading and how she is empowering the firm's attorneys by ensuring access to the tools they need to become better lawyers and improve their business.
When Patton joined the firm 11 years ago, those tools were not as vibrant and were primarily available only to senior-level partners. There was limited sharing of information in ways that make people better lawyers and enable a higher level of client service. "I believe in sharing information, news, tools, and training," she said. "And I believe my job is to get those tools out and in the hands of those who need them right now."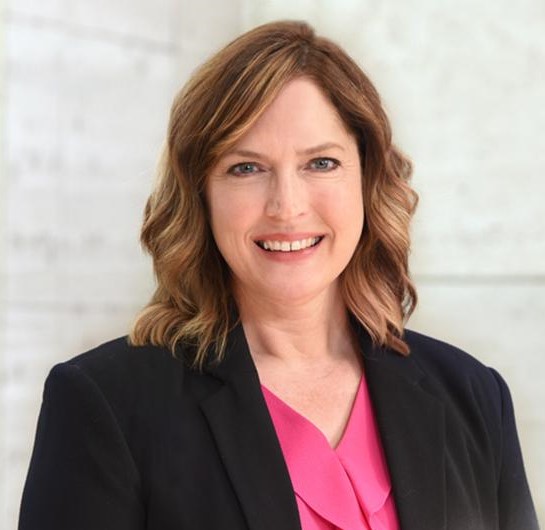 Another panelist, Russell Lewis, Department Chair & Partner in Charge of the Houston office at Baker Botts, shared a similar experience.
Under Gen X leadership, things are flatter, there is more collaboration, more input at all levels, and people are sharing tools as well. "It is a very different mindset, and we have all benefited from that," he said.
This younger generation is trying to run their law firms more like a business than a partnership conglomerate, the panel agreed. "As firms have gotten larger, they can't really function as partnerships anymore," said Chase Simmons, Chairman & Chief Executive Officer at Polsinelli. "We are one of the few professions straddling that."
Succession planning, recruiting, and BD training
While each of these topics could be a session of their own, "they all go hand-in-hand because we want to train (attorneys) so they become valuable partners in the firm," Patton said.
From a recruitment perspective, Payne & Fears mainly hires lateral attorneys from much larger firms who are ready for a change in their mid-level years because it offers many attractive values that range from fewer billable hours (translating to more family time) to lean staffing on cases (which offers associates more experiences to grow professionally). Attorneys at all levels have speaking and writing opportunities, associates receive attribution on articles, and internal acknowledgment and accolades for their marketing efforts, she explained, adding that associates enjoy looking at the stats on how many clicks their articles receive and seem motivated by the information.
Clients too have commented on how much they enjoy seeing the associates they work with speak alongside partners at seminars, and all attorneys receive an annual business development budget.
Polsinelli allows associates to self-select if they are eager to receive business development coaching, but the firm has allowed people to express their lack of desire as well, according to Simmons. The firm is trying to figure out who is interested and focus its efforts on those people, possibly tying it to where these lawyers are in their careers and their family, etc.
At Baker Botts, the focus is on "relentless and aggressive recruiting," according to Lewis. In terms of retention, the goal is staying engaged with people, including understanding what their priorities are, such as a desire for increased parental leave. The firm also sends associates through business development programs early on, which helps people feel engaged and part of the team in all respects, he noted.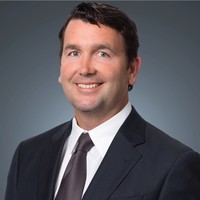 Munger Tolles provides young associates with tools on how to market and sell, which Chen said has shifted the firm's culture and is making marketing more a part of everyday conversations.
Referencing an article in Harvard Business Review about how company culture shapes employee motivation, Chen noted the article focused on six factors that motivate people at work. Three are positive — play (enjoying your work), purpose, and potential; and three are negative — emotional pressure, economic pressure, and inertia.
Success for many firms and their new generation of leaders will rest on balancing these factors. "Can you structure a role in your firm for maximizing the positive things and minimizing the other things?" Chen asked. If so, you are likely to "get better results."
Facebook
Twitter
Linkedin