"Despite being ambitious, having strong professional networks and being career driven, black professionals face slow career advancement, which makes them more likely to leave," according to the report, Being Black in Corporate America, released by Coqual in late-2019.
This very much mirrors the experience of many Black CPAs, including Earl Fagan, Director of Internal Audit in Forensics & Fraud at Amazon.com. As part of the Thomson Reuters Institute look at the struggles of Black CPAs and Black professionals in the tax & accounting field, we spoke to Fagan about his career development.
Fagan says he chose accounting as his profession while in high school when a partner from an accounting firm came in to share a "day in the life" story. Over the next two-plus decades, he moved up the ranks at KPMG, working in financial statement audit and then in an advisory role within forensics before finally departing as a managing director.
During his time at Florida A&M University — a historically Black institution —  Fagan says he found inspiration from the Dean of the School of Business who was a CPA, and by interacting with CEOs and CFOs who came to speak on campus. He also attributes his success to establishing a professional and social network, which included joining the National Association of Black Accountants (NABA) as a sophomore in college. He also gained exposure to various opportunities in public accounting as a young auditor, including working on IPOs, mergers and acquisitions, investigations, and national security-related engagements that provided a unique perspective into the profession.
Another huge motivator for Fagan was seeing inequitable treatment of African Americans in public accounting. Black CPAs "were often relegated to government, not-for-profit, and smaller engagements because that is where the Black partners and managers focused, while our white colleagues were often assigned to the high-profile clients," Fagan says, adding that he chose to let that lack of representation fuel him to work harder.
Corporates role in handicapping Black professionals
The responsibility for building the pipeline and advancing Black professionals is not solely the responsibility of Black Americans. Corporations and employers have a huge role to play as well. "Companies need to understand that they are putting a metaphorical knee on the necks of black professionals when they fail to provide the same level of training and exposure given to their white counterparts," he explains. Too often this results in a lack of placement on key accounts that are used in decision-making for promotions and in bias in performance reviews and selection of employees for advocacy and sponsorship, according to Fagan.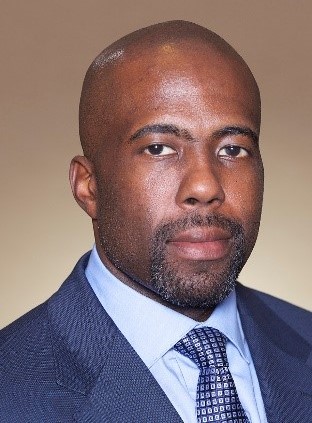 For example, Fagan recalls that as a managing director, he was serving as the global lead partner for a Fortune 100 airline and the advisory and risk lead for a Fortune 100 multinational beverage corporation among others, which is typically a role exclusively for equity partners. During a career planning session with a national lead partner, who was white, Fagan asked how to expand his book of business and was told by the lead partner, 'Well, I don't really know how to help you. Maybe you should talk to some of your Black friends and clients and see if they can help you.'
What a black CPA or accountant brings to the profession
Less than 1% of accountants are Black, according to NABA, and that number has remained stubbornly low over the two decades. However, Black CPAs have a profound impact on the profession, offering:
Resilience — Black people "are typically the minority in higher education and professional settings," Fagan says, adding that the resilience comes from "having to overcome the obstacles, stereotypes, unconscious biases, and barriers you have as a Black person, as a Black man."
Building authentic relationships — According to Fagan, Black professionals have an innate ability to foster and build authentic relationships that are mutually beneficial and value-added. It is a set of intergenerational skills, going back to when Africans arrived in the U.S. "They were separated from their families as part of the slave trade, and as a result might never see their family members ever again," he describes. As a result, Black people learned to build authentic relationships with the other Blacks and Whites in order to survive, providing a sense of family and community going forward.
Ambition and preparation — African Americans also enter white-collar workplaces with an intense desire to achieve and prepare, according to Fagan. "We know that the odds are often stacked against us, so we're going to prepare that much harder."
Community support in professional workspaces — The final unique experience that Black CPAs and accountants bring to the profession is the ability to build and leverage a support structure. While the support structure is typically in place for white CPAs in the profession, Black CPAs are intentional about creating a network of support, either externally, through associations like the NABA, or internally, through the employee resource group for Black employees or individuals.
Guidance for employers of Black professionals
There are several steps employers can take to better retain and advance their Black professional employees, including:
Increase their commitment to Black employees — Employers need to improve the retention and advancement of qualified Black professionals into executive levels, Fagan says. "We're seeing a growth in the number of African American partners at firms, but the movement is insignificant," he explains. "Statistics reveal that there are major CPA firms where African American partners account for less than 2% of the partnership. While we're certainly seeing commitment by some companies and firms to increase opportunities for African Americans, I think we need to see more."
Remove the underperformance bias against Black professionals — The too prevalent bias that African Americans aren't as qualified or capable as their white counterparts, which has negatively impacted recruiting efforts and retention, needs to be extinguished from the professional realm.
Invest in programs that drive cultural transformation — In order to remove this bias against Black professionals, corporate leaders and other influencers need to set realistic strategies and goals for retention and advancement. Develop it internally or partner with organizations like NABA. Also, make sure that leadership at all levels is held accountable if the goals are not met.
It is not just about the numbers, Fagan says, it is also "about improving the culture and making sure that it is having a profound impact on the individuals you are bringing in, the individuals that are already there, and the overall culture of the company."
Build momentum, he adds, and make the moment a movement.
Facebook
Twitter
Linkedin