A year after the merger of accounting firms BKD CPAs & Advisors and Dixon Hughes Goodman, we spoke to Tom Watson, the CEO of the resulting enterprise, FORVIS about how it all came together
On June 1, 2022, two Top 20 accounting firms — BKD CPAs & Advisors and Dixon Hughes Goodman (DHG) — completed a merger of equals that immediately launched the resulting firm, FORVIS, into the Top 10 among U.S. firms. A year into the merger, the Thomson Reuters Institute (TRI) sat down with FORVIS CEO Tom Watson to find out how things have progressed, what pain points still need to be resolved, and what the new firm's goals are for the future. Most recently, the firm announced highlights from its first year, including revenue growth, employee growth, latest Net Promoter Score, new offerings and much more.
TRI: Can you talk about some of your biggest challenges over the past year? Are there any areas of the merger that were particularly difficult, or that you are especially proud of navigating?
Tom Watson: Yes, clearly there were areas that were challenging, but it's also been very gratifying. Let me start with the challenges. Probably the most challenging thing with a merger of equals is that you have to go back and reevaluate almost every operating policy and decision. In a typical acquisition, which is not a merger of equals, someone says here's the playbook and the acquired firm just adopts the flow. When we created FORVIS, we were very clear that this is taking two firms that are very similar and coming together and choosing the best path forward.
In some cases, one firm did something that was maybe more preferred; but in many cases, we needed to choose something entirely new, because we had different opportunities in front of us. But one thing that's been very gratifying is seeing our teams from each legacy firm come together and have a great working relationship to navigate that change — to have the willingness to say, "Hey, the way my legacy firm did it may not have been right — this is a better answer."
TRI: How has the transition gone in terms of merging the different cultures of DHG and BKD?
Tom Watson: In a lot of mergers, culture is probably the hardest thing to bring together. But there were a couple of decades of familiarity between BKD and DHG, so we knew each other pretty well — and we also knew we were very like-minded, even if we weren't exactly alike.
We had a good starting point, and one of the first things we wanted to do was define what our culture is. In the first six months, we brought two working groups together from each firm, one of which was designed to codify our DNA, so to speak — the mission, vision, purpose, and values — and the other group was tasked with defining what it means to provide an unmatched client experience.
For example, different firms have a different short-hand language for things, and we wanted to make sure we started speaking the same language early on rather than the vocabulary and nomenclature of our legacy firms. When we got to the end of our first year on June 1, what was interesting was that we were hearing time and again phrases and words that we had selected out of those working groups as the FORVIS vocabulary. It was great to see the culture and language coming together like that.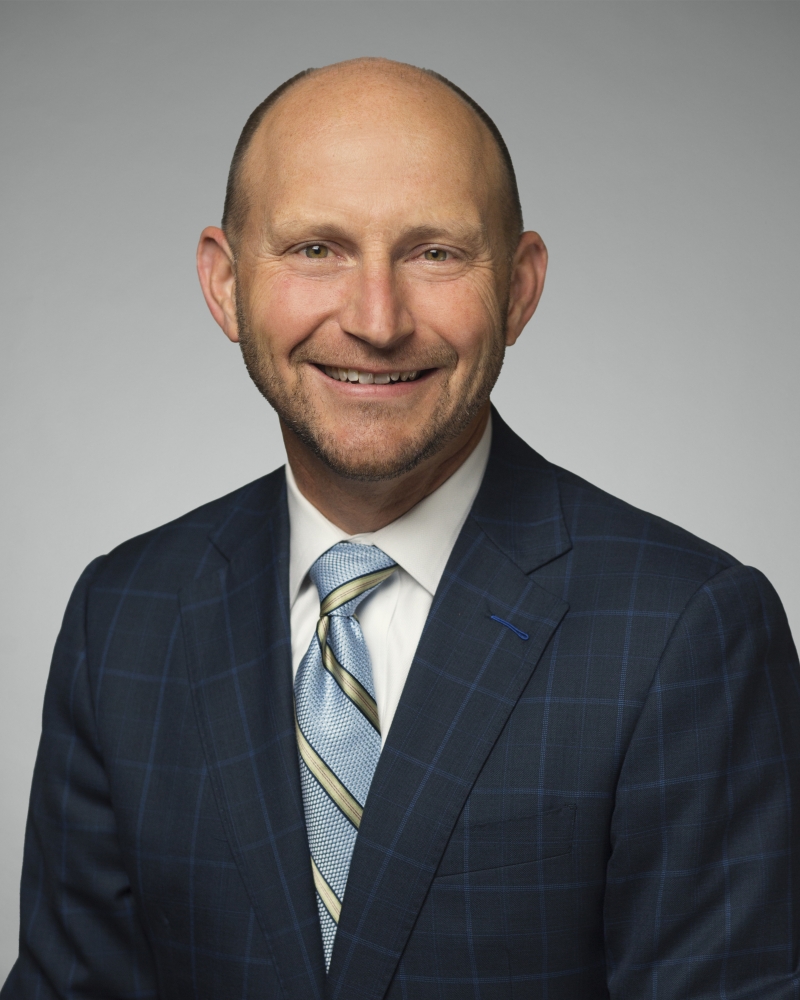 TRI: How is the FORVIS vision different from the individual visions of the previous two firms? Can you articulate how it has changed?
Tom Watson: I wouldn't say the FORVIS vision is different; I would say that the vision and the mission of each firm has evolved to where we are today because we were able to accomplish a lot of our strategic objectives when we created the firm. We went from two large firms to a truly national, Top 10 accounting firm.
Then we thought, now let's work together to evolve our collective missions to arrive at a mission that makes sense for the firm we are today. We wanted to create great career paths for our people and make sure we were providing a high level of service to our clients. Helping our people and clients unlock their potential was central to what we wanted to do. This idea of unlocking potential created a nice symbiotic relationship between our cultures to say, "Hey, let's help each other be better."
TRI: What about the technological side? How difficult has it been to integrate the different technological platforms and data sources? How far along are you on that journey?
Tom Watson: Well, we've accomplished a tremendous amount, but we have a lot of work left to do. We entered into our technology transformation through a now/next/later approach. There were certain things that just had to happen, like a common website and common email. Other things go on the next perspective, such as getting our ERP [enterprise resource planning] integrated — we're now merging our audit and tax platforms, for instance. And other things will come later.
Our internal services team did a remarkable job keeping the firm on track to become what is really an integrated group today. We're not done, but we've made tremendous progress in the first year.
TRI: During the merger, when you were trying to decide between, say, two different auditing methodologies, how did you decide the FORVIS way to do it? Can you talk about how you made those kinds of decisions?
Tom Watson: I sure can. The first thing we did was spend a lot of time evaluating and learning about how each firm did things and where they were on their audit or tax transformation journey.
We were in different spots because we were invested in different things. Then we said, well, where do we want to go over time? And how quickly can we get there knowing that there's only so much change you can push through the system all at once? So, when you get to auditing, for example, you have an audit platform and an audit methodology, and both of those need to be aligned.
We had these different teams from each firm come together to learn where each of them was on their journey, and then we mapped out where we want to be over the next two to five years, and made decisions to get us on that path. It was really a collaborative approach, acknowledging that in all of these issues, it's probably a turn-the-dial versus flip-the-switch kind of transformation.
TRI: What are your growth goals going forward? Are you still acquiring to grow, or are you acquiring mostly to fill service gaps? What's your strategy?
Tom Watson: It's a little of both. About 80% to 90% of our growth going forward will likely be organic growth, but 10% to 20% of our growth could still be from acquisitions. However, any acquisitions have to be the right fit.
When we're looking at an acquisition, sometimes it's to fill a need we have, to bring in a new service line, or sometimes it's finding a technology provider or solutions that will help us advance. And sometimes it's expanding into new geographies to make sure we have the national or international presence we need. But by and large, we're focused on growing organically by continuing to expand into markets and providing new services for our clients.
TRI: A year into this merger, do you feel like you're still in the process of merging or do you feel like you've gotten through the first phase or two and now you're really moving forward as a unified entity?
Tom Watson: That's a really good question. If you were to ask me, is the integration done? The answer is no, we're still integrating — various workstreams and technologies, for instance. But if you ask me, is the merger phase finished? The answer is yes, because I think we've done a great job of becoming one firm.
Facebook
Twitter
Linkedin