In the latest Thomson Reuters Institute Insights podcast, Thomson Reuters CEO Steve Hasker provides his key takeaways from the newly published "Future of Professionals" report, including how AI could change professional services in "very fundamental ways" but also provide a "big step forward" in improving working lives
Among professional services firms, the future is now. The rise of new technologies such as generative artificial intelligence (AI) has not only shifted day-to-day work responsibilities in the legal, tax & accounting, and risk & compliance professions, but also the way those professionals are planning their long-term business goals — and even their own careers.
This past week, Thomson Reuters released the Future of Professionals report, surveying more than 1,200 individuals working internationally in the legal, tax & accounting, global trade, risk management, and compliance fields who are employed at firms, corporate in-house departments, and government agencies based in North America, South America, and the United Kingdom. The report found that not only is artificial intelligence expected to be one of the biggest drivers of professional change over the next five years, with 67% saying AI will have a transformational or high impact, but many said they believe that change will have a positive effect on their own careers.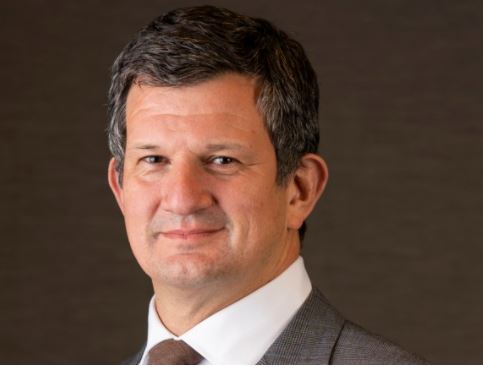 In our latest podcast, Thomson Reuters President and CEO Steve Hasker sits down with Mike Abbott, Head of the Thomson Reuters Institute, to discuss his key takeaways from the report. Hasker provides three ways that AI will change the future of work: i) the day-to-day productivity of workers as more manual tasks are automated; ii) what he deems the "new value exchange" that will allow professionals to focus on providing higher-level advice; and iii) an increased focus on accuracy and data security that will lead professionals and technology providers alike to focus on how technology produces responsible and ethical results.
"First, I really think that this is going to change the legal, tax & accounting, global trade, and risk industries in very fundamental ways," Hasker says. "Second, I think we owe it to our customers to help guide them through that. It is a time of disruption and dislocation, and it will cause some difficult decisions and some exciting decisions that our customers will make."
Hasker and Abbott also discuss who may emerge the business winner in the generative AI race, be it firms, corporations, technology providers or others. In his view, Hasker says he believes there is room for industries as a whole to come out as leaders, especially those that adapt to new technologies. Within those industries, however, individual professionals or firms will need to actively work to keep pace.
---
You can hear the full podcast on the Thomson Reuters Institute Insights podcast channel here.
---
"It's like any disruption — the ability to be open-minded, to experiment and fail, to test, learn and adapt — will really be put to the test, both in and across Thomson Reuters but also in every single one of our customers," Hasker explains. "There is a scenario where legal, tax, risk and other professions, broadly speaking are advantaged in various ways through the adoption of generative AI, but I'd be surprised if every single professional or every single firm sees that environment uniformly."
And the resultant planning shouldn't just take into account technology, Hasker and Abbott stress, but professional services organizations' people as well. Hasker notes that a large technology leader recently revealed to him that engineer happiness — rather than any piece of technology — was the biggest key to development productivity.
"I couldn't help but think that if generative AI improves all of our working lives… that will be a great thing," Hasker adds. "We saw it under the pandemic, but I think it persists to this day, in the legal profession we've got a lot of unhappy lawyers. They're working 80 or 100 hours a week, they're chasing the billable hours, and the workload is extraordinary. And I think the extent to which our tools among others can automate a lot of that work and help them get to the value-add or the more interesting and engaging work that's client-centric, that's a big step forward."
Facebook
Twitter
Linkedin