Black Employee Network Beacons of Light Podcast 1: Lloyd Wilks, CEO CounselQuest
Throughout Black History Month, our Black Employee Network (BEN) Canada chapter interviewed Canadian legal professionals on their perspectives on the path forward in our communities in a three-part podcast series, Beacons of Light.
Our BEN Canada co-chairs, Maxeen Mitchell-Hill and Theodora Lindsey, asked Canadian legal professionals four main questions based on the social awakening on race that started with the George Floyd murder in 2020:
Last year was tough; did anything positive stem from 2020?
How do you stay positive despite negative reactions to anti-Black racism awareness?
How can we affect change in the legal industry?
What gives you hope that can inspire others?
As we reflect on the verdict of the Derek Chauvin trial and Juneteenth approaches, please listen to these enlightening responses and think about what you can do as a leader, employee, and ally to combat the issues brought up in this podcast. We need to continue conversations like these all year round.
Meet our first guest, Lloyd Wilks CEO of CounselQuest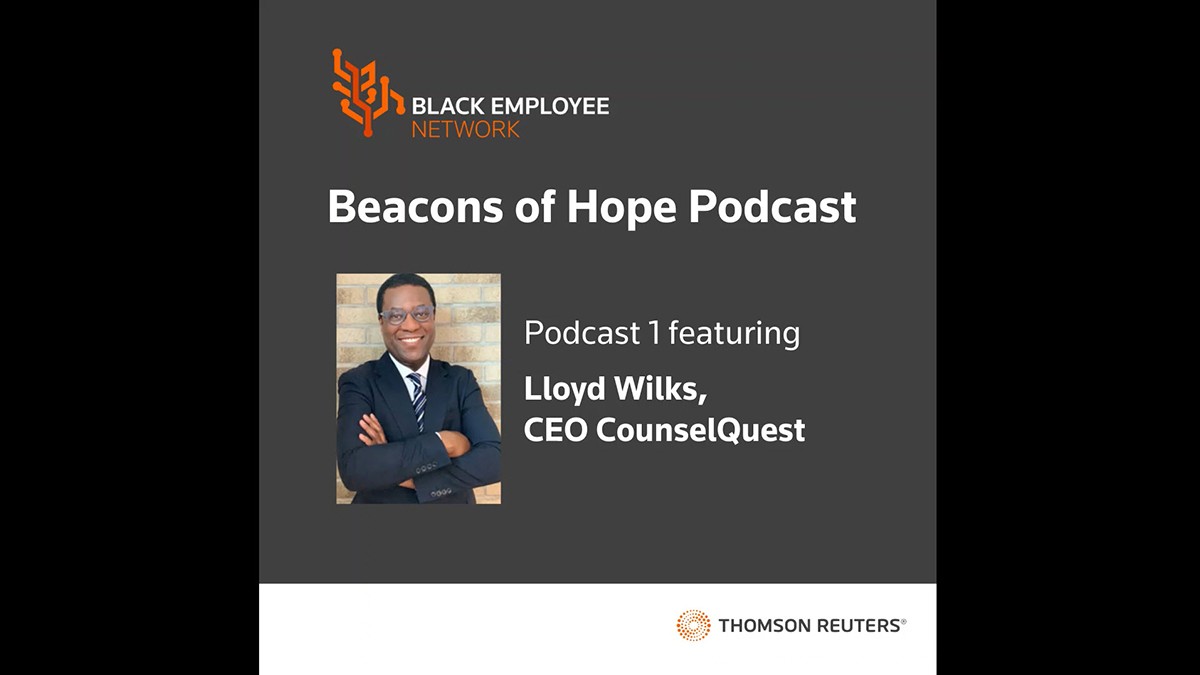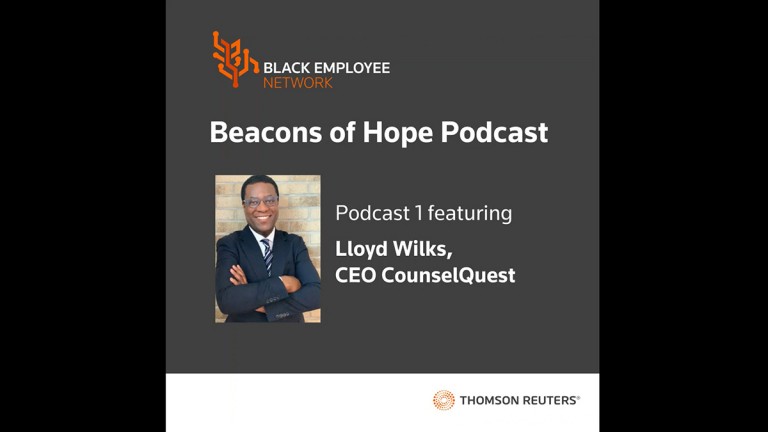 20:00
Lloyd Wilks is the Chief Executive Officer of CounselQuest Inc., a leader in litigation support and corporate investigations and legal document review. CQ provides eDiscovery consulting, computer forensics, data hosting, and document review services to law firms and corporations. These services mainly encompass the review and analysis of data and documents for litigation or other investigative purposes.
Careers blog subscription
Sign up to receive new posts by email
Lloyd has worked extensively in legal services both in Canada, the UK, and across the EU. Lloyd earned his law degree in the UK but does not practice law, he studied Political Science, History, and African Studies in Canada.
With more than 20 years of international professional experience in the litigation support field, Lloyd is frequently sought out for his views on matters dealing with forensic investigations, cybercrime, document review, and electronic discovery.
In addition to being an active member of the Canadian Association of Black Lawyers, Lloyd is also the Co-Founder of Malachy's Soiree, an annual fundraiser dedicated to transforming the Neo-natal Intensive Care Unit at St. Michael's Hospital in Toronto.
About
Our Black Employee Network is one of eight voluntary, employee-driven business resource groups that foster the inclusion and advancement of employees that identify as Black of or African descent at Thomson Reuters.